Articulated Manipulator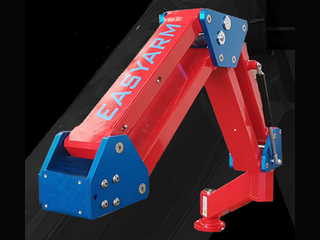 Electric or pneumatic hand tools allow you to perform multiple machining operations, saving time and energy. These tools, in order to perform their task, must be completely supported by the operator, otherwise the degrees of freedom in the movements will be reduced.
During their operation these tools transmit to the human body some stresses due to their own weight and to the energy applied to the workpiece which is returned to the human limbs as vibrations. These long-term stresses can cause more or less permanent health consequences.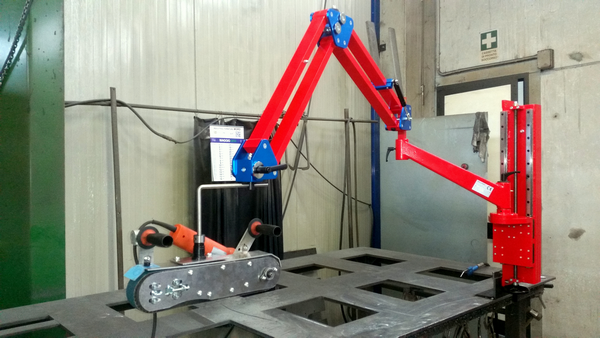 Easyarm manipulator is a double or triple articulated arm system that allows you to move / rotate objects of various types, shapes and materials.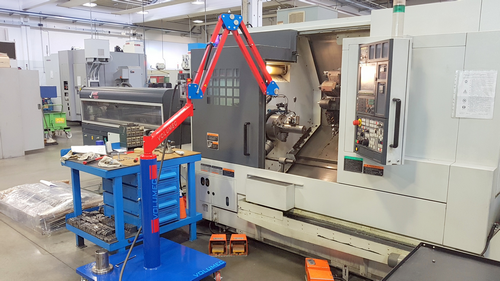 Through a counter-balancing system, the effect of the weight of the tool and the stresses transmitted to the human body are minimized, allowing at the same time fluid movements and maneuverability in every direction.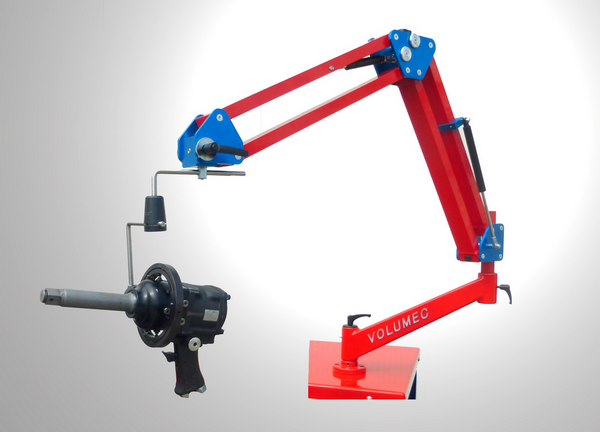 The use of the balanced articulated arm prevents operator fatigue thus ensuring greater productivity while respecting one's health.
(Watch the video )
The structure built entirely in aluminum ensures high fluidity in movements and stable positioning of the tool in the required orientation and position.
There are many possible combinations are possible that can be configured by choosing between different fixing systems, arm locking in any position and various accessories.
EasyArm is a complete line of balanced articulated arms suitable for different fields of application also through the use of a variety of tools:
Electric / pneumatic screwdrivers
Sanders
Grinders
Riveters
Trapani
Hydraulic wrench
Lamps
Monitors / measuring devices
Welding tools
etc…
For more information, visit the website .