Prefabricated Cardboard House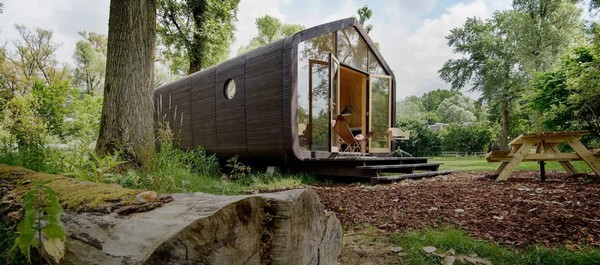 Wikkelhouse is a sustainable, state-of-the-art prefabricated house with beautiful design and exceptional strenght made using cardboard as the main building material.
(Watch the video )
It is a cutting-edge construction technology, the result of four years of research. 24 layers of high quality cardboard are wrapped around a house-shaped rotating mold and glued together with eco-friendly glue. The result is a robust sandwich structure with optimal insulation qualities.

It is a holiday home, office space or other use, but still one-of-a-kind rooms with comfortable design, high quality finishes and unparalleled acoustics.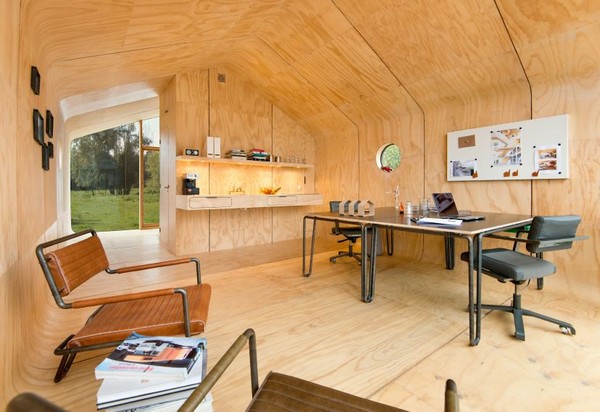 Wikkelhouse is made up of 1.2 meter deep segments which can be easily connected and disconnected with each other. The modular configuration makes the house extremely flexible: it is possible to add modules and remove them later to adapt to the needs of the moment.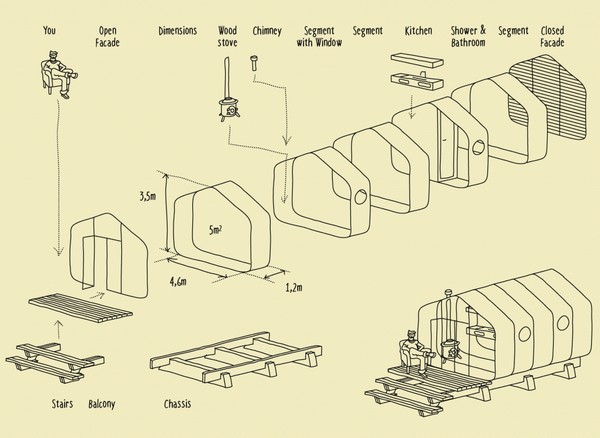 The segments are made in various configurations to suit the rooms of the house: kitchen area, bathroom area, living area, sleeping area: it's only to add the right module. Each Wikkelhouse is custom made by specialized craftsmen, windows, finishes, colors: you can choose from a variety of options according to your preferences and needs.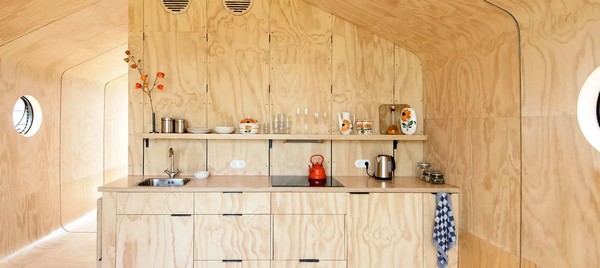 Wikkelhouse is made and produced with minimal impact material on the environment, so it is 3 times more eco-friendly than traditional homes. In addition, the segments can be reused multiple times and are 100% recyclable.
Each house is pre-built in the workshop in Amsterdam. When ready, the segments are transported to the location and connected on the spot. For assembly, only one day is enough.
These prefabricated constructions are finished with a waterproof but breathable sheet and wooden panels to protect them from all weather conditions so as to ensure a long life.
Each segment weighs 500 kg, no foundation is needed, so you can place the Wikkelhouse wherever you want, whether it is on the beach, in the courtyard or even on a roof and it will be possible to move it at any time.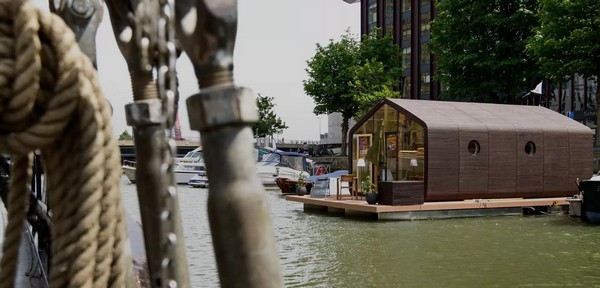 For more information, visit the website.