Motorcycle Shelter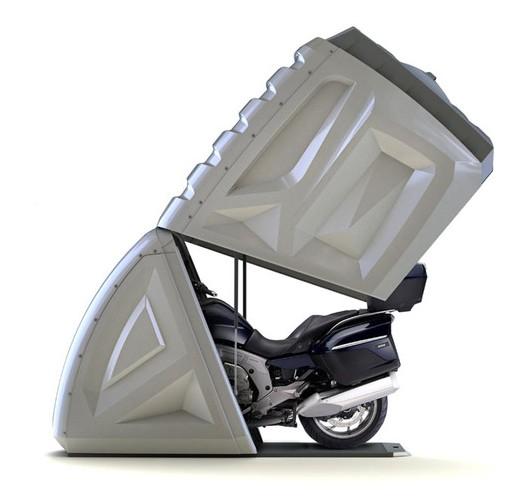 BikeBox24 is a box with an exclusive design and high functionality, able to offer the motorcycle , quad or electric bike a safe and long-lasting protection against bad weather, vandalism or theft.
The BikeBox24 can be positioned in the courtyard, on the parking space or in other areas outside, it is easily installed, it has a weight of about 180 kg (depending on the size) and a small footprint.
The box is a valid shelter from water, snow and direct sunlight, and is equipped with ventilation slots.
The structure is made of high quality plastic material and steel reinforcement details.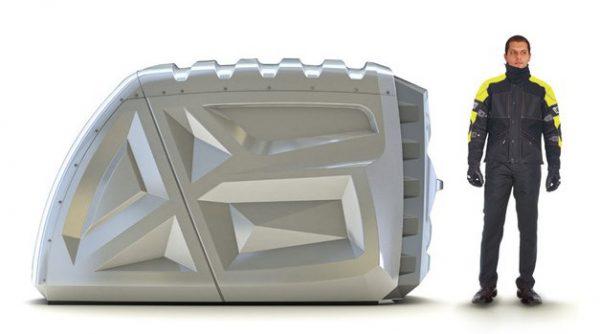 The main body is made of ABS / PMMA multilayer plastic, widely used in the automotive field, impact resistant.
(Watch the video )
It has excellent scratch resistance, has been specially developed for use in outdoor areas and withstand long-term exposure to temperatures from -30 ° C to + 70 ° C.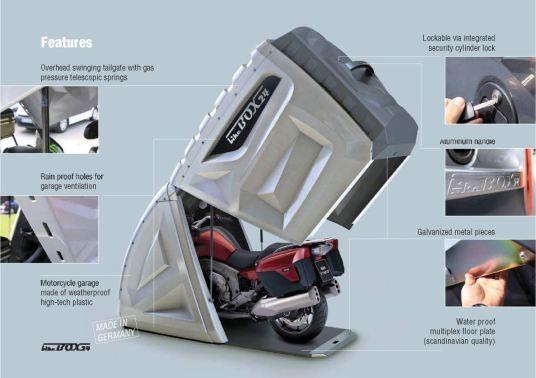 This motorcycle shelter consists of a fixed part (which can be fixed to the ground with dowels) and a mobile part (hatch) that can be opened using a convenient handle.
The maneuvering of the mobile part is facilitated by the air springs and there is also a lock, so that, once the motorcycle has been stored, the box can be locked.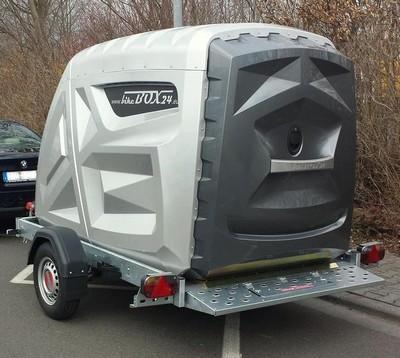 Furthermore, for those with special needs, the BikeBox24 is available in the appendix trolley version for cars, equipped with a lowerable platform to facilitate the loading of the motorcycle and therefore, be conveniently transported.
For more information and to see the price, visit the website.