Easy Step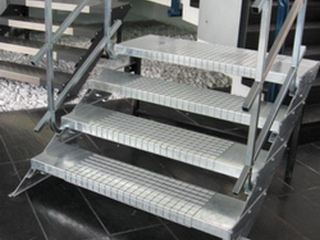 Easy step is a modular staircase in cold galvanized or painted steel, composed of pre-formed steps to be assembled one on top of the other, in order to obtain a self-supporting structure.
The final result is equivalent to a normal piece made of metal carpentry: interior stairs, safety stairs for buildings, stairs for industrial warehouses, stairs for lofts, etc.
The ramps, once assembled, have a width of 90 cm, for an inclination of about 40 °, are equipped with handrails and knee protectors, the steps have a tread of 28 cm and a rise of 18 cm.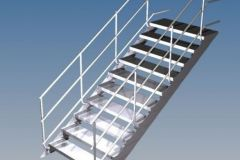 These stairs are designed for a capacity of 400 kg per square meter, therefore a flow of people is expected to go up and down at the same time.
The delivery of this ladder does not involve particular problems, it is in fact delivered disassembled on a pallet (external dimensions 2000 x 1450) as well as assembly, which can be carried out in 30 minutes.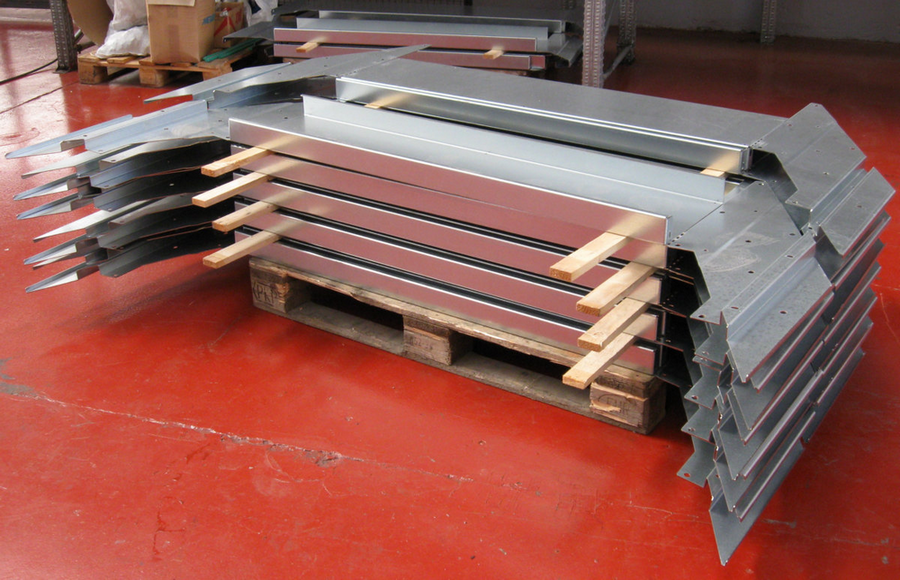 For more information, visit the website.