Electric Towing Watercraft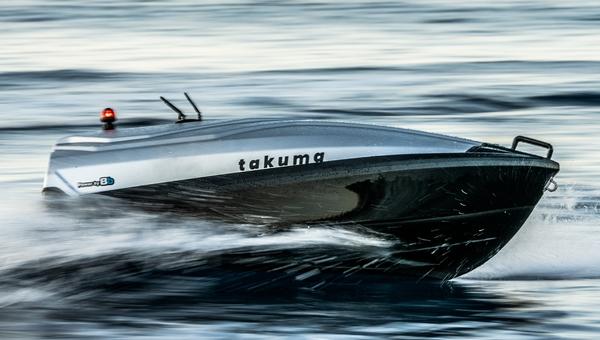 Traction water sports are a source of excitement and excitement for a special category of enthusiasts. This type of sport has gained increasing popularity in recent years. From water skiing to wakeboarding, to the latest foiling, sliding on the water in speed you can live a unique experience to test yourself by being in contact with nature.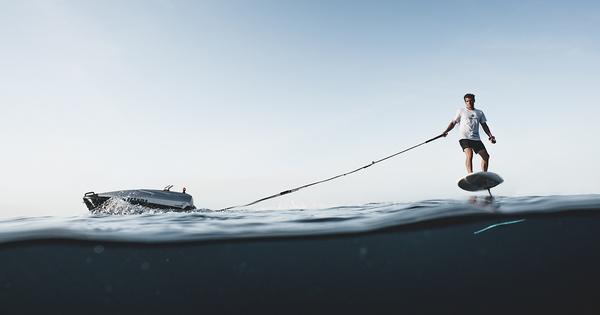 Traction water sports require a means of towing, such as a motorboat or a jet ski and therefore someone who is driving these vehicles. Takuma has studied a way to appreciate the experience given by foiling without the help of other people.
It is eTow a radio controlled electric towing watercraft, specially designed for foil boards that provide a powerful and smooth towing.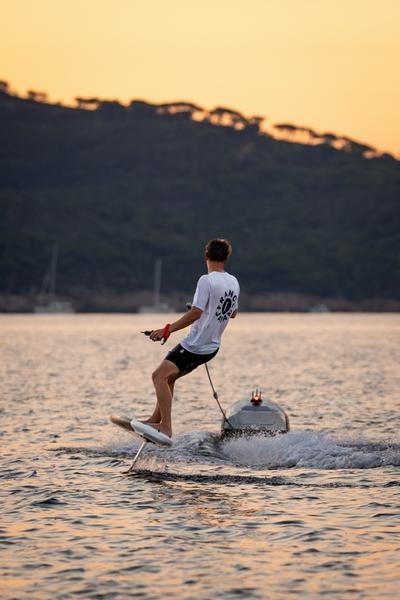 The eTow is controlled via a remote control that can be controlled independently by the person being towed or by another person at a distance.
The remote control is equipped with a joystick-like button that allows you to change direction very easily. The control device works with a dual security system, there is a trigger on the back that you need to hold down for the eTow to start and accelerate, once the trigger is released the watercraft stops. The second safety measure means that when the remote control is immersed in water, the eTow stops automatically.
The eTow remote control has a range up to 600 m, this allows the towing at a sufficient distance but also the use to a possible instructor placed on a boat or shore.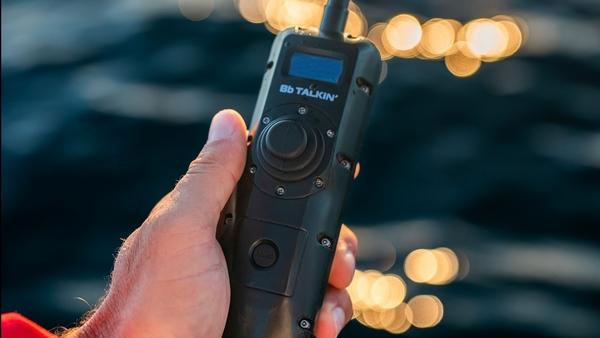 The range can be increased up to 1.5 km, possibility that allows the use even in rescue situations by lifeguards or coast guards.
The remote also informs through a vibrating signal that the battery is low so as not to run the risk of getting stuck on the water.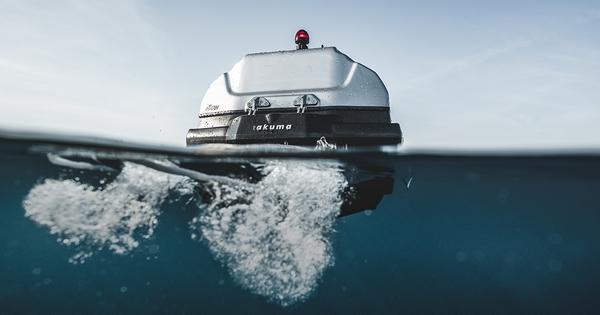 The propulsion of the eTow is guaranteed by a double jet produced by two turbines, each with a power of 5.5kw powered by two 2 batteries that guarantee a range of 60 to 85 minutes and a speed of up to 45 km/h.
The design of the hull is sleek and with great hydrodynamic performance, particular attention has been given to stability: the eTow in fact, is able to straighten automatically in case of overturning.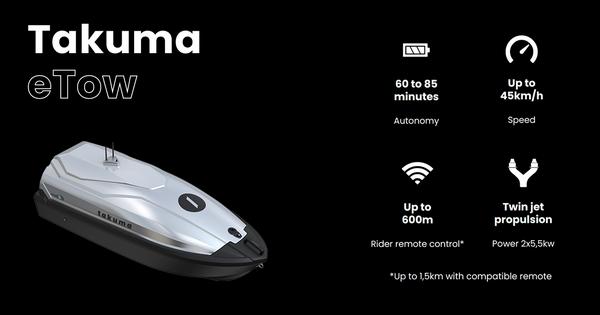 Technical Specifications
| | |
| --- | --- |
| Weight: | 75kg with batteries / 50kg without batteries |
| Dimension: | 175 x 68 x 61 cm |
| Battery model and weight: | 35A / 12,4kg |
| Autonomy: | 60-85′ |
| eTow speed: | up to 45km/h |
| Engine power: | 2×5,5kw |
| Propulsion: | double jet propulsion |
| Propeller material: | aluminium |
| Antena range: | up to 600m with rider remote control (and up to 1,5km with compatible remote) |
To know the price, and for more information, visit the website.