Portable Laser Welder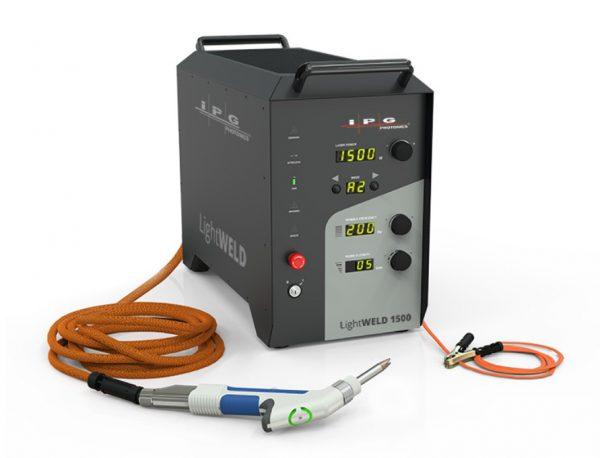 LightWeld 1500 is a portable laser welding system that allows you to operate significantly faster. Its features also make it easier to use and learn. This system provides consistent, superior quality results on a wider range of materials and thicknesses than MIG or TIG..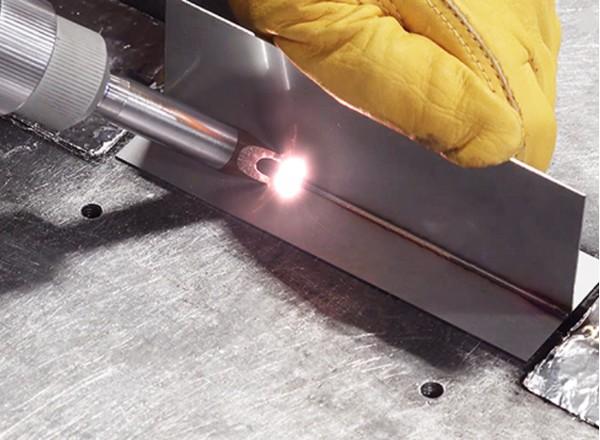 The area affected by the heat is drastically reduced to a minimum, so distortions, undercuts or burns are also reduced. The need for traditional post-processing grinding or polishing is also minimized, allowing for higher productivity, less waste and lower cost per piece.
The solid-state fiber IPG laser system is maintenance-free which ensures maximum reliability in industrial environments. Unmatched laser stability ensures a constant power on the output range from 150 to 1500W, plus up to 2500W peak power can be selected for even greater needs.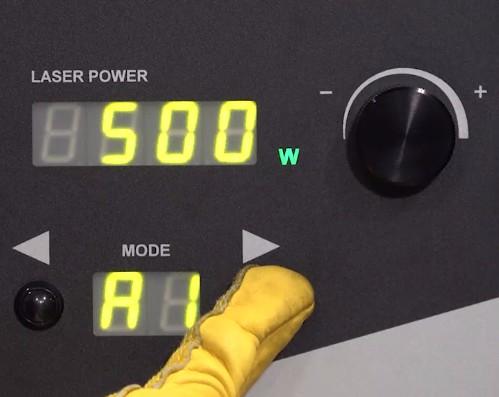 Predefined welding parameters allow uniform and high quality welds. Novice welders achieve good weld quality within hours, reducing training and manufacturing costs.
Easy setup allows you to select 74 stored modes and save user-defined process parameters (power, oscillation width, and frequency).
The different combinations of material thicknesses can be selected quickly and easily.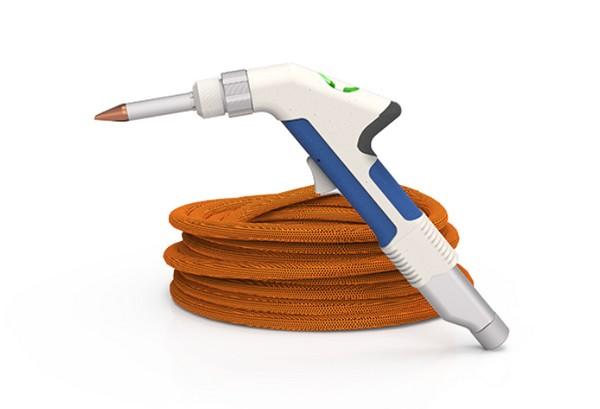 The supplied welding gun (torch) is compact, ergonomic, light and has been tested to be comfortable and easy to use.
The 2-step push button and the contact sensor of the welding parts improve the safety of the operator. The torch is supplied with a series of tips for welding of different types of joints and with 5 meters (10 meters optional) of cord containing the connections with the main unit.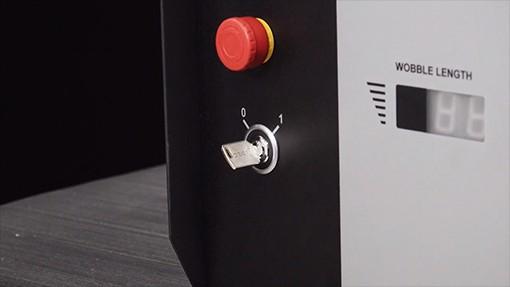 The welding machine is equipped with a key switch to protect the system from unauthorized operations and an emergency stop button for immediate shutdown of the unit.
A safety interlock verifies the integrity of the torch before the laser is activated. Triggering the torch occurs in two stages, enabling and triggering to ensure intentional operation.
(Watch the video )
The electrical interlock in contact with the parts deactivates the laser power supply if the welding head is not in contact with the parts to be welded.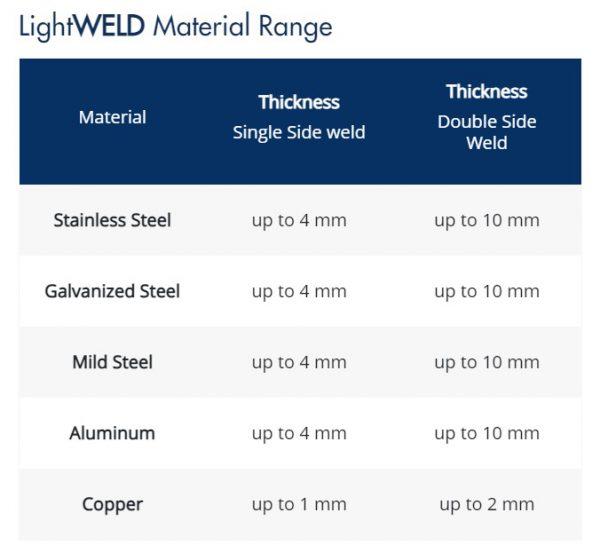 LightWELD 1500 is the smallest and lightest laser welding system available, built with a sturdy steel frame for lasting strength in the workshop and readiness for transport to remote areas. It has an automatic air cooling system and a programmable welding gas control.
Technical features
| | |
| --- | --- |
| Supply: | 220V, 20A, single phase |
| Laser power: | up to 1500 W |
| Swing length: | up to 5 mm |
| Gas: | welding standard |
| Dimensions: | (L x W x H) 641 x 316 x 534 mm |
| Weight: | 53 kg |
For more information, visit the website. To see the price, click here.