Folding Kennel For Dogs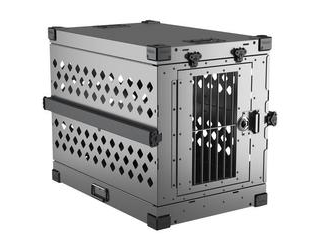 The dog kennels, especially for large size dogs, are very bulky, heavy and normally not suitable for easy transport.
The folding kennel IMPACT, combines elegant design, lightness and solidity, designed for daily travel and to take up minimal space.
This box made of light and resistant aluminum elements, powder coated to prevent corrosion, guarantees a mix of comfort and safety for four-legged friends.
The powder coating also helps from the point of view of thermal insulation, maintaining a mild temperature on the hottest days.
An assortment of modern colours is available to better customize the dog's shelter. Normally there is a single door, but on request, it can be inserted on both opposite sides in order to further facilitate entry and exit in particular situations (for example in vehicles).
(Watch the video )
The Dog Crate IMPACT, has been subjected to rigorous crash tests to ensure uncompromising safety for the animals housed.
The folding box is available in 6 sizes, so that it can accommodate from the smallest dog breeds to extra large breeds.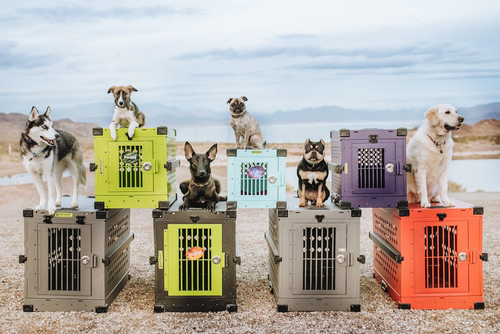 The aluminum structure guarantees strength and lightness and can be folded back on itself in less than 200 mm in height and can be opened or closed in a few seconds.
The box design meets IATA (International Air Transport Association) standards for air travel. They are equipped with stacking blocks for easy coupling with similarly sized boxes, plus butterfly latches for added security. The handles on the top of the case and on the sides facilitate handling.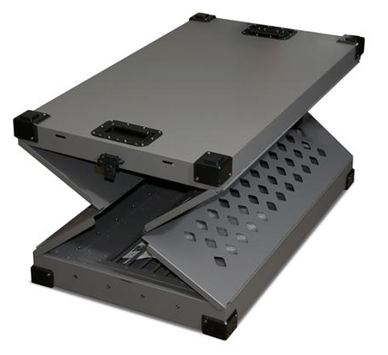 To close the box, simply loosen the locks, remove the side guides, lower and tighten the locks again, while to reopen it just repeat the operations in reverse order.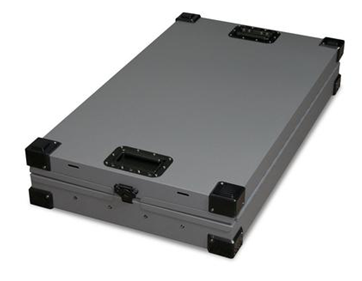 The COLLAPSIBLE DOG CRATE model although comfortable, it is not recommended for pets with anxiety problems, destructive tendencies or escape habits. For these particular needs, it is advisable to direct attention to models designed for dogs with anxiety problems (HIGH ANXIETY CRATE).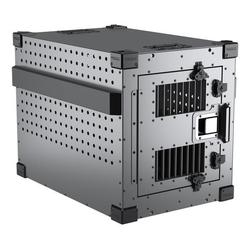 For more information, visit the website.