Modular Car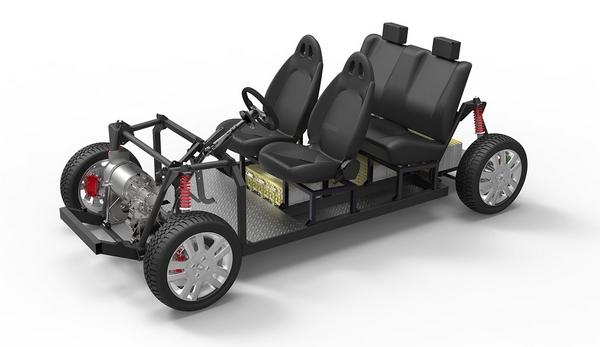 Many car enthusiasts have dreamed at least once of building a car with their own hands; aspiring car manufacturers would like to start a new production, but they can not face the costs of designing, developing and testing new models.
Open Motors' TABBY EVO platform, a fully modular, ready-to-use, open-source and affordable electric vehicle hardware platform, can be a great help for these needs.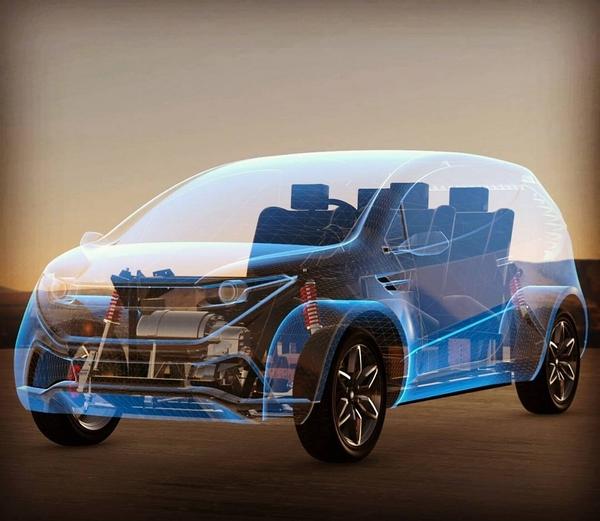 It is an open-source framework for the creation of complete electric vehicles: it can be used to start commercial activities (startups of electric vehicles), to create your own vehicle, for educational purposes and much more.
The TABBY EVO platform saves money and years of time spent on research and development. In the download section of the Open Motors website, plans and projects are available that can be used as a basis for developing custom designs.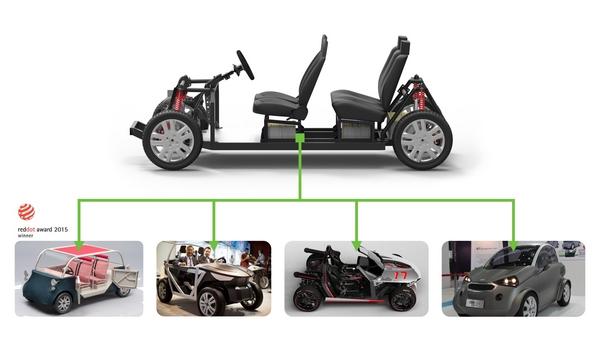 Imagination is the only limit for the type of vehicle that can be achieved with TABBY EVO. Endless are the possibilities of use: from city cars to autonomous vehicles, from agricultural vehicles to military vehicles, multi-utility vehicles, logistic vehicles and much more.
The platform includes all the mechanical and electrical components that make the vehicle move, including the chassis, the steering and suspension system and the complete powertrain.
TABBY EVO is shipped in components in order to optimize logistics dimensions and import taxes.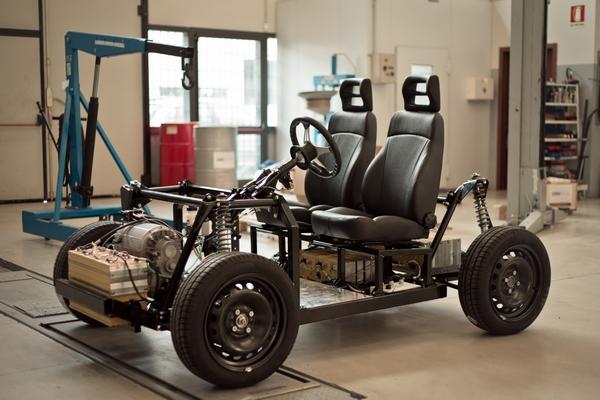 TABBY EVO is supplied in mounting kit and thanks to its modularity, it can be assembled in less than an hour, alternatively you can opt for a purchase of the assembly already assembled.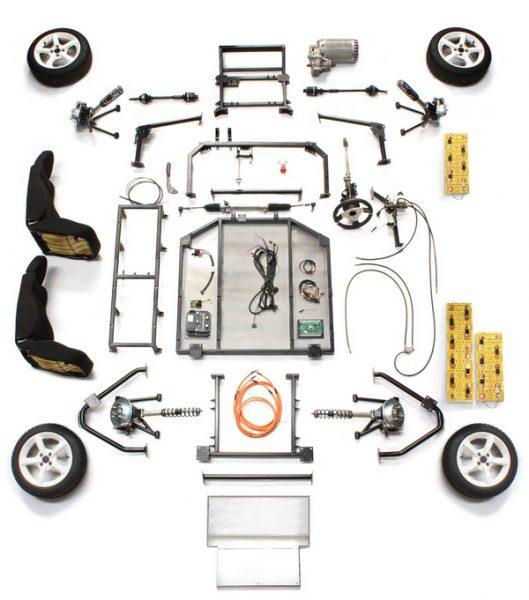 Platform components and structural design comply with road certification in the EU, USA and ASIA. The final road type-approval shall be given to the vehicle complete with fittings as it is closely linked to the parts of the bodywork and interior whose configuration greatly influences the design (e.g. lights, seat belts, airbags, etc.).
(Watch the video)
This vehicle (platform only) is able to reach 100 km/h with a range of 80 km, but these values will vary depending on the layout and finishes.
The main structure is made of welded and painted steel profiles.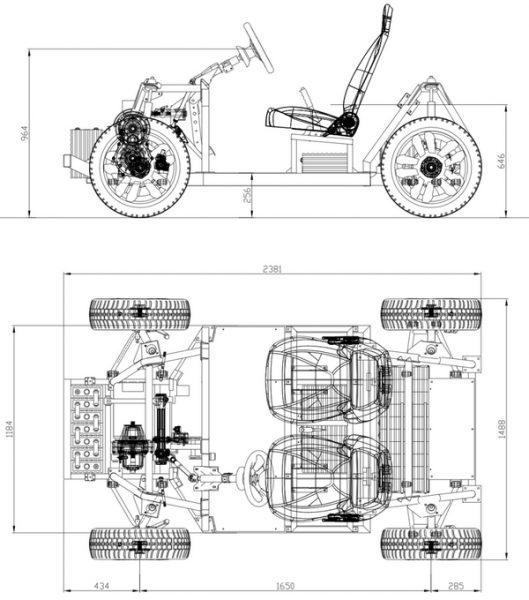 Technical Features
| | |
| --- | --- |
| Dimension (2 seats): | 2330 x 1488 x 1380 mm |
| Weight (batteries included): | 520 kg |
| Weight without batteries: | 380 kg |
| Wheel base: | 1650 mm |
| | |
| Dimension (4 seats): | 3033 x 1488 x 1380 mm |
| Weight without batteries: | 570 kg |
| Weight without batteries: | 430 kg |
| Wheel base: | 2350 mm |
| | |
| Electric motor | AC asynchronous high performance electric motor |
| Rated voltage: | 80Vac |
| Rated power: | 19kW |
| Rated current: | 235A |
| Max current: | 400A (electronically limited) |
| Max power: | 29,5kW @ 2500 rpm |
| Max torque: | 128Nm @ 500 rpm |
| | |
| Battery pack: | 24 elements LIFePO4, 160Ah, 82V (12,8 kWh of stored energy) |
| Battery charger: | Input: 220V 10A – Output: 80V 25A |
| Charge time: | up to 7 hours at input voltage and current |
For the sale price and for more information, visit the website.