Grid Save Driveway Lawn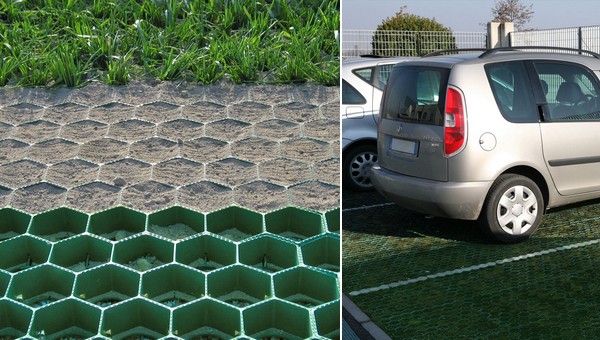 In homes surrounded by lawn, reaching home by car often means traveling along a grassy or dirt road. The continuous passage of the wheels leads over time to deteriorate the ground producing the grooves of the wheels in which the grassy cover tends to disappear. This phenomenon is accentuated when the soil is poorly compact and is particularly friable.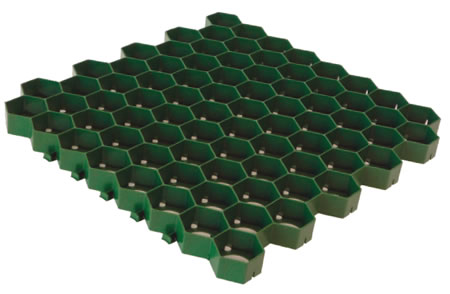 With the Pratex lawn protection grid, it is possible to make the grassy surface suitable for vehicles and walkable.
These are panels composed of a series of alveolus cells capable of containing soil or other friable material while allowing the drainage of rainwater or irrigation.
The particular shape and colour allow camouflage in the grass, once the cells are filled, the panels take on a great bearing capacity.
The Pratex lawn protection panel can also be used for car parks, it can be filled with earth, but also sand or gravel.

The installation does not present particular difficulties, a few simple steps are enough:
prepare a substrate of at least 15 cm with stony material
add a layer of a few centimetres with finer material
position the Pratex panels taking care to hook the modules together well
fill the cells with soil suitable for sowing grass.
At this point, the lawn is ready and suitable for vehicles.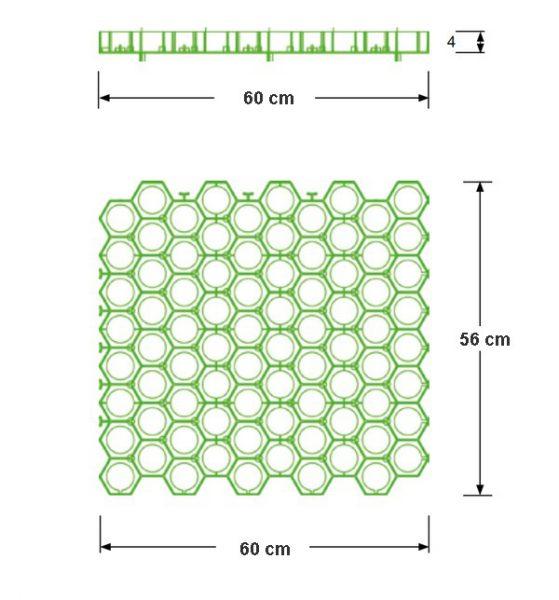 Technical specs
Dimension:
56 x 60 x 4 cm
Weight:
1,3 kg ca
Admissible Load:
300 t/mq
Colour:
green, gray, white
Packaging:
200 pieces (76 mq)
For more information, visit the manufacturer's website.