Cordless Garden Saw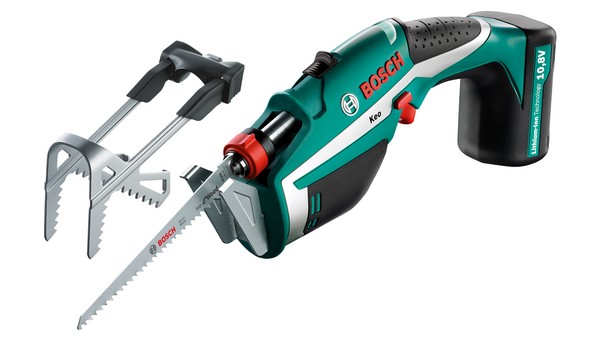 The "green lovers" who love to take care of plants and their garden, seasonally have to thinning and pruning plants.
A not particularly demanding practice, as long as the number and size of the plants are small. But when the number and size of the branches to be cut begins to require more effort, the work could prove tiring and difficult.
(Watch the video )
For small branches, scissors are sufficient, for thicker ones it is necessary to use a hand saw, whose demanding use can prove to be exhausting in the long run.
The cordless Bosch Keo garden saw, designed to perform a wide range of tasks in the home garden, proves particularly useful in pruning work.
It allows effortless cutting, thanks to the particularly performing blades, it is possible to easily cut branches up to 80 mm thick, simply by pressing a switch. The removable "A-Grip" guide supports free branches while working and allows for trouble-free pruning.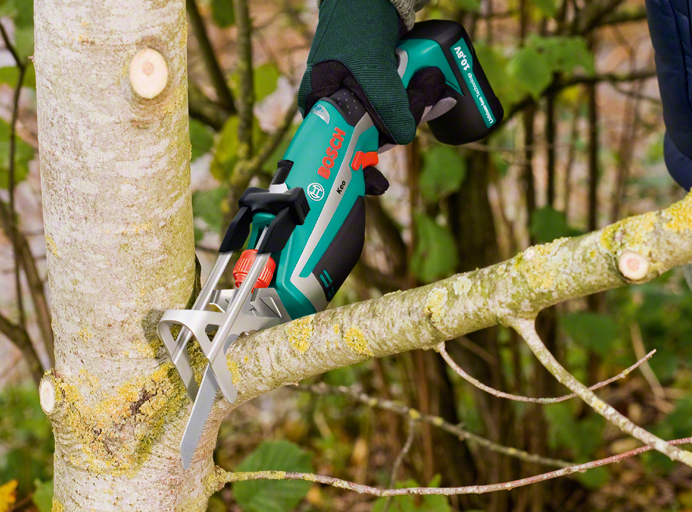 Different types of blades, easily replaceable, allow the Bosch Keo to cut a variety of materials, including, for example, wood, metal or plasterboard.
The speed variation switch offers the user a powerful cutting experience and great manoeuvrability, and it is also equipped with a safety lock that prevents accidental ignition.
The Keo Bosch garden saw is powered by a 10.8 V lithium battery, with which, with a single charge, it is possible to perform up to 30 cuts of branches with a diameter of 60 mm, or up to 190 cuts of branches with 15 mm in diameter, with a single charge. The charging time is approximately three and a half hours.

For more information, visit the manufacturer's website.