Lifebuoy Drone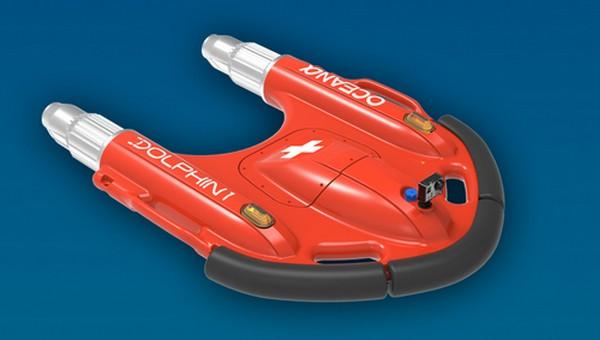 The Dolphin 1 Smart Lifebuoy is a life saving device with propellers and an intelligent remote control system. An innovative technology for the protection of life in the water.
The Dolphin 1 is controlled by a simplified remote control, so that operators have no difficulty even when using it for the first time.
Once the Dolphin 1 has been placed in the water, the operator can activate it with the remote control. Holding the remote control in one hand, with the index finger you control the forward or reverse motion, while with the wheel you control the direction.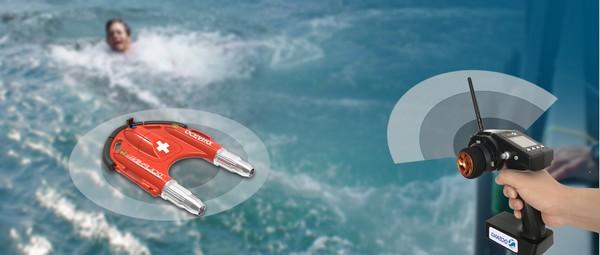 The normal control distance of the Dolphin 1 is 500 meters, actually it can go even further (up to 800 meters), however over 300 meters, high waves would prevent visual contact.
(Watch the video )
Thanks to the water jet propulsion system, Dolphin 1 can quickly reach and bring back a person but possibly also transport a rescuer to provide first assistance on site. The two propellers can push the life buoy up to a maximum speed of 12 km / h.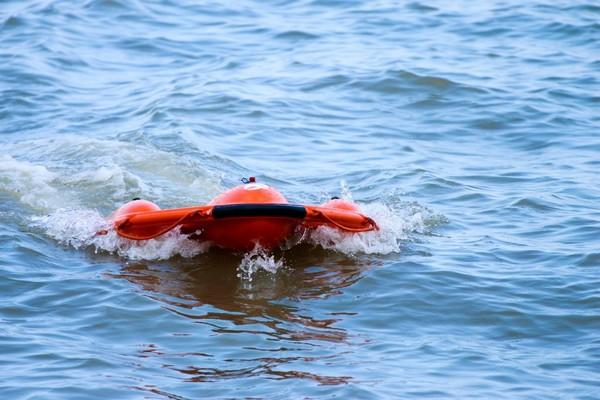 Thanks to its PE structure and the flat shape of the hull, the Dolphin 1 has a buoyancy equivalent to 2 normal buoys, allowing it to carry two adults at a time. And by the way, it is able to keep two people afloat waiting for the rescue to reach them.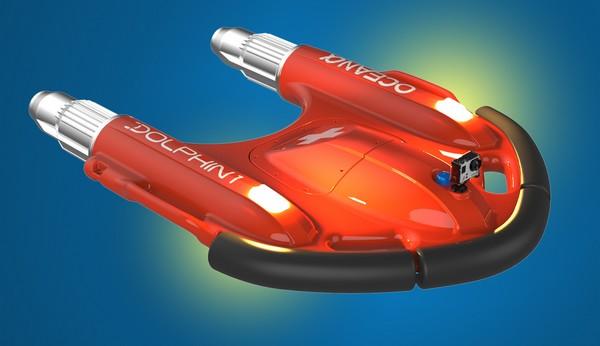 The Dolphin 1 is bright orange coloured and equipped with two high penetration flashing fog lights, making it highly visible over long distances and in bad weather.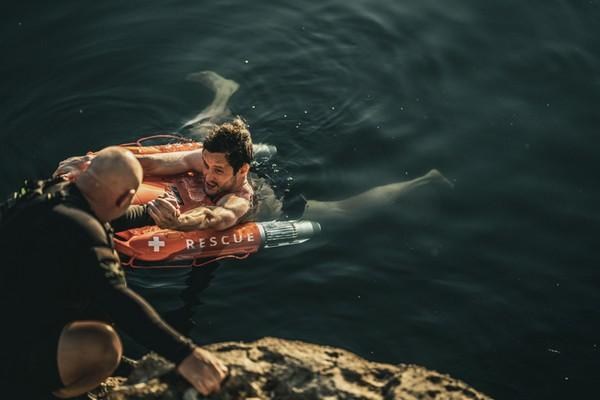 The propellers are covered by grids, this to protect the user from injury and prevent the propellers from becoming entangled with aquatic plants or other bodies.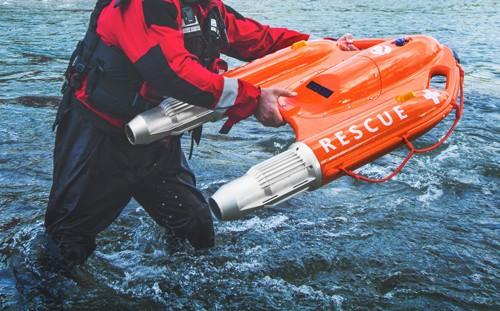 The battery is stored in a separate and independent compartment so the Dolphin 1 can continue to operate even if the hull is damaged.
| | |
| --- | --- |
| Specification | |
| Hull Material | PE plastic |
| Dimension | (L) 115cm * (W) 83cm * (H) 21cm |
| Weight | 13 kg |
| Power | Electric water-jet propulsion |
| Lifetime | 30 mins |
| Buoyancy | 32 kg |
| Floatability | 150 kg |
| Max. Speed | 12 km / h |
| Communication Range | 500 m |
For more information, visit the website.