CNC Desktop Professional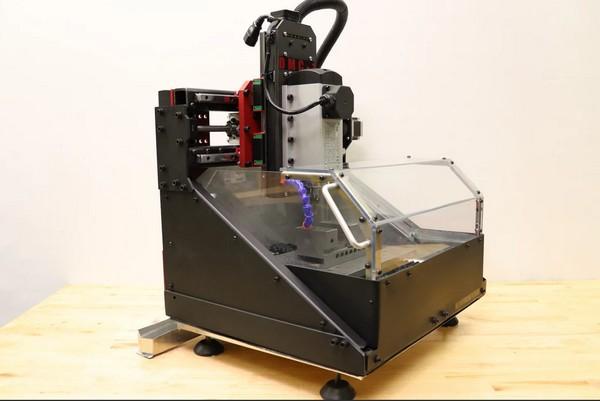 The DMC1 is a professional 3-axis desktop CNC milling machine unlike anything you've ever seen before. It's designed with one goal in mind: to offer the basic functionality of a tens of thousands of euro CNC machine in a smaller, cheaper, more accessible and equally accurate form.
With a solid steel structure, double axes driven by ball screws, the DMC1 offers incredible rigidity, power and precision in a truly affordable package that fits any space.
The DMC1 is a machine that can cut practically anything. This is not an "engraving machine" or a "hobby" tool.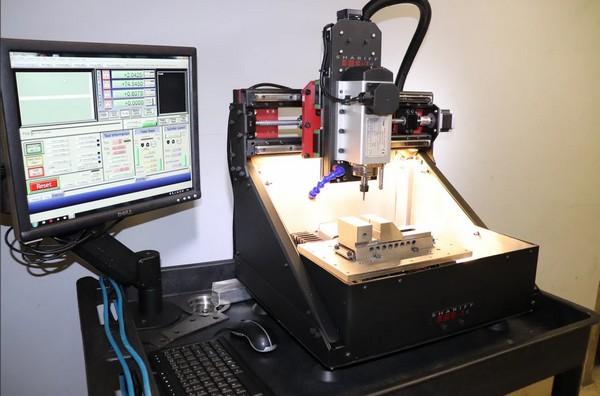 This machine is equipped with a 1500 W variable speed precision spindle. It can cut aluminum, steel, stainless steel, titanium, etc., basically anything for which you have a suitable end mill.

The spindle has both constant torque and speed (100-12000 rpm) to meet different cutting requirements with maximum efficiency.
(Watch the video )
The DMC1 has the ability to produce machined parts at high speed and low cost, reducing the need to outsource mechanical machining.
When is needed to making a prototype or a limited number of parts, making them outside by a 50,000 euro machine could be very expensive. In these cases the advantage of having your own CNC machine at home is evident.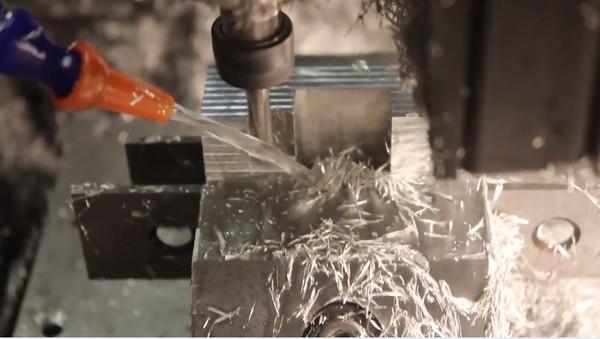 Backlash on the DMC1 are incredibly low, thanks to solid 15mm linear rails, dual ballnuts on the X and Y axes and of course, a rigid steel frame to hold it all together.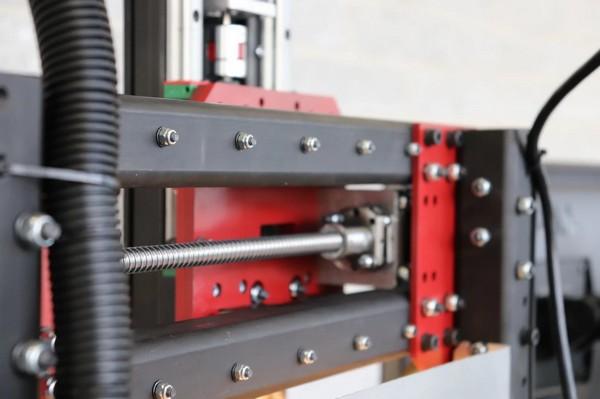 The spindle has an integrated ER11 collet, so it can hold cutters from 1mm to 7mm. The machine has a liquid cooling system, a built-in probe and is supplied with a precision 100 mm vise.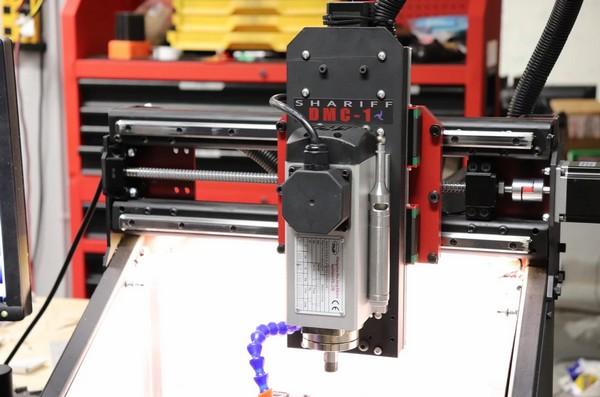 The equipment it comes with is not easily visible on other desktop CNC machines and is what sets it apart from the competition.
Technical specifications
| | |
| --- | --- |
| Working area: | 203mm Y axis, 305mm X axis, 140mm Z axis |
| Overall dimensions: | 560mm x 610mm x H 711mm, approx |
| Speed: | Approximately 2500mm / min |
| Resolution: | 0.0014mm |
| Supply: | 120V AC |
| Operating voltage | 24V DC |
| Stepper Drivers: | Toshiba TB6600 |
For more information, visit the website.