ZERA Organic Waste Recycler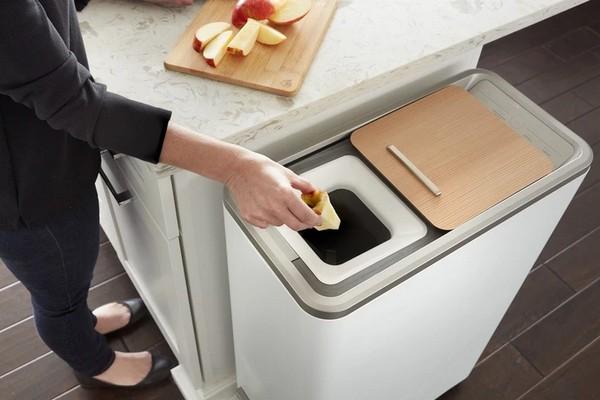 The disposal of waste is an increasingly topical issue, the use of separate collection is an obligation on more stringent way as to become part of the daily habits of the home.
The specific case of the collection of organic waste presents particular difficulties deriving from the formation of bad smells, a phenomenon that is accentuated by the increase in temperatures.
(Watch the video )
A help in this sense can come from Zera ™ Food Recycler, that is, a recycler that turns food waste into fertilizers , reducing the original volume of organic material by more than two-thirds. In less than 24 hours (based on an estimated 3.5 kg of weekly food waste from an average family), through a fully automated process, it returns a homemade and ready-to-use fertilizer for the lawn and plants.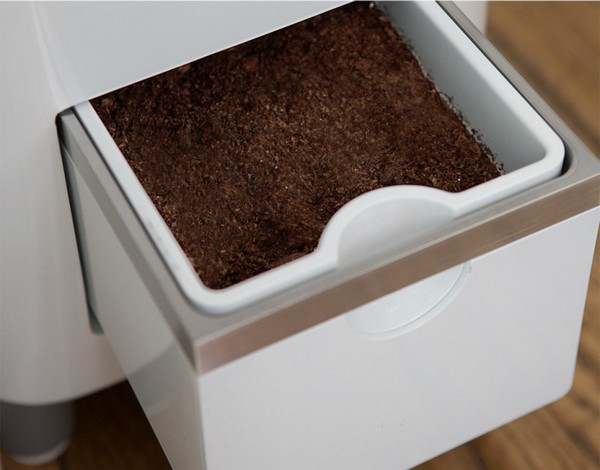 It is a compact machine (280mm x 600 mm x H860 mm, about 60 kg) and with a sober design, so that it can be easily inserted into your kitchen. It only requires an electrical connection, its consumption is estimated at about 300 kW / year, assuming one cycle per week.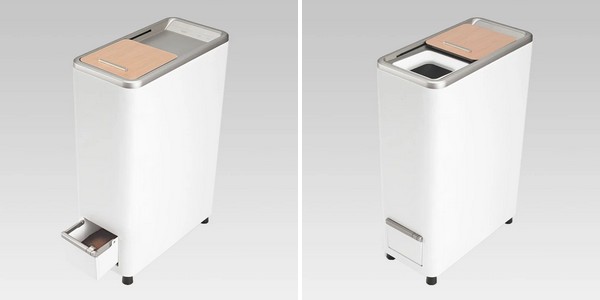 The use is very simple and can be summarized in three phases: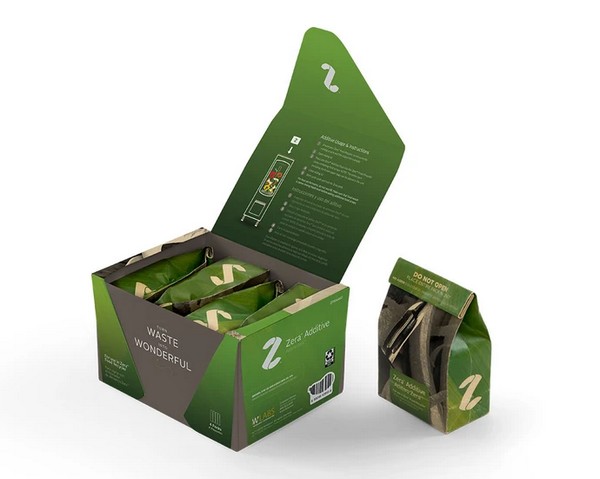 Organic waste is poured daily into the special chamber inside the Zera ™ Food Recycler.
Once the chamber is full, add the additive product, close the door and press the Start button to start the transformation cycle.
At the end of the cycle, the result of the transformation, i.e. the ready-to-use fertilizer, can be removed from the special drawer.
Inside the machine there is an air filter that must be replaced periodically (about 4-6 weeks).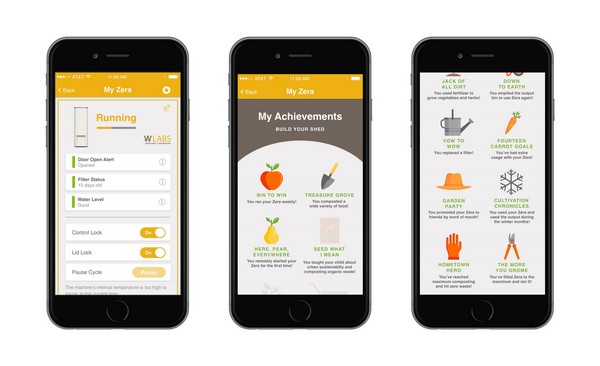 It is possible to make the use of the machine a little more efficient through a dedicated App, directly from the smartphone or tablet, from which it is possible:
Remotely start and pause the device;
Receive notification when the cycle is complete and when the filter needs to be replaced;
Activate the control and lid with a single button;
Monitor the progress;
Watch educational and do-it-yourself videos
Zera ™ Food Recycler in addition to the advantages for individual families is able to make an important contribution in reducing waste to be moved and disposed of in landfills.
The fertilizer created by the device can be spread on the ground of the lawn, garden or outdoor potted plants, where it releases nutrients.
For more information, visit the website.