Multifunctional CNC Pantograph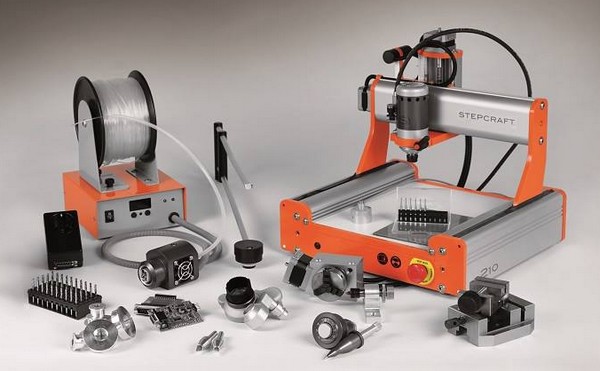 Stepcraft is a universal desktop CNC solution that can mill, carve, engrave, 3D print, laser engrave and more.
It is a desktop CNC system with quick tool change, which makes complex work even easier.

From woodworking to soft metal processing, the ability of this machine to mill, cut and carve offers the prospects of a complete workshop machine in a compact and extremely durable system that fits perfectly into your worktop.

With a multitude of optional accessories available, there are almost no limits to creativity: from the milling spindle , to the 3D print head , from the tangential cutter to the engraving laser . The multifunctional system can be equipped with the most different tools that can be mounted and exchanged in the blink of an eye.
(Watch the video )
This allows to work a wide variety of materials, such as wood, thermoplastics, ABS, PE, PP, soft / hard PVC, Lexan ®, polyamide, Plexiglas ®, carbon, non-ferrous metals and some elastomers / thermosets and mixed materials .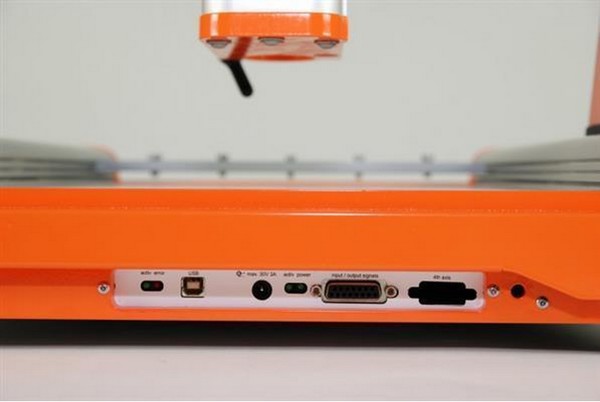 It is possible to connect Stepcraft to the PC via USB or parallel interface (it is also compatible with MACs) and to use classic drawing programs: programs such as Sketchup, Corel Draw, Adobe Illustrator, Inkscape, AutoCAD, Solidworks and many others.
In addition, Stepcraft is compatible with most machine control software on the market, including WinPC-NC, UCCNC and Mach 3, so you may not need to learn new software if you are already familiar with these programs.
Vectric's Cut2D and Cut3D packages are also available, which are easy to learn, easy to use and offer flexibility to turn ideas into reality. Cut2D is perfect for milling, and drilling. Cut3D adds functionality for 3D sculpting and creating more complicated parts.
Stepcraft is supplied with user-friendly control software that can accept a variety of file formats from HP Plotter format to DXF files and accepts GCode from any CAM software.

The machine is also supplied in mounting kit and thanks to the EasyBuild manual it can be easily mounted in a few hours.
The structure is made of aluminum profiles and connecting elements in steel or aluminum and the worktop in wear-resistant HPL.
A variety of models are available from which specific measurements of the machines and their working areas are also derived, the machines are made in Germany and a 2-year warranty is provided.
For more information, visit the website.