Desktop Laser Cutting and Engraving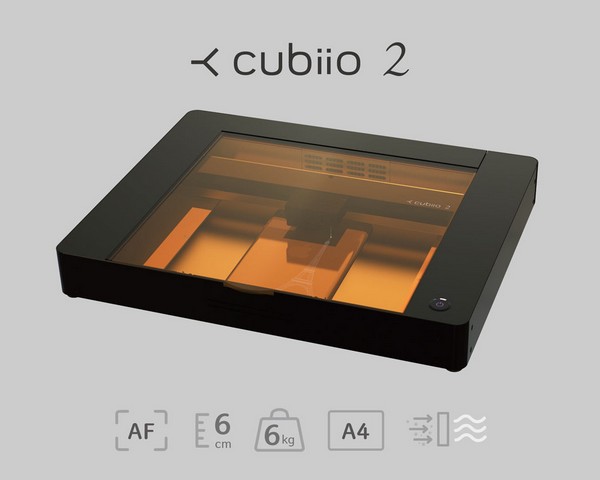 Cubiio 2 is a compact laser engraving and cutting machine , just over the size of an A4 sheet, 6 cm thick and with a refined appearance that fits well on the desk.
There are many possible uses: to print your name, logos or drawings on objects with different shapes, or to make cuts on a variety of materials. This second generation laser machine offers an output resolution of 500 DPI, equipped with metal engraver with autofocus and WiFi remote control. With a size of 30cm x 22cm, the workspace is a little larger than an A4 sheet and offers plenty of space to bring ideas and creativity to life. It is a portable machine, easy to use and safe.
(Watch the video .)
Replacing the laser cartridge for Cubiio 2 is as simple as replacing the ink cartridge in a printer. Two types of laser cartridges are available, LC35 and LC50, with different power as shown below. Both types are interchangeable.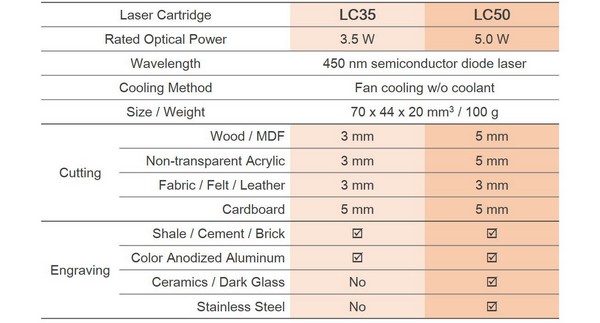 Metal engraving
Thanks to the latest advances in semiconductor laser technology, the built-in laser cartridge works directly on stainless steel without the need for coating or painting. Cubiio 2 can engrave titanium, dark glass, shale, brick, concrete, most varieties of colored anodized aluminum and other materials. It also works on curved surfaces, like bottles.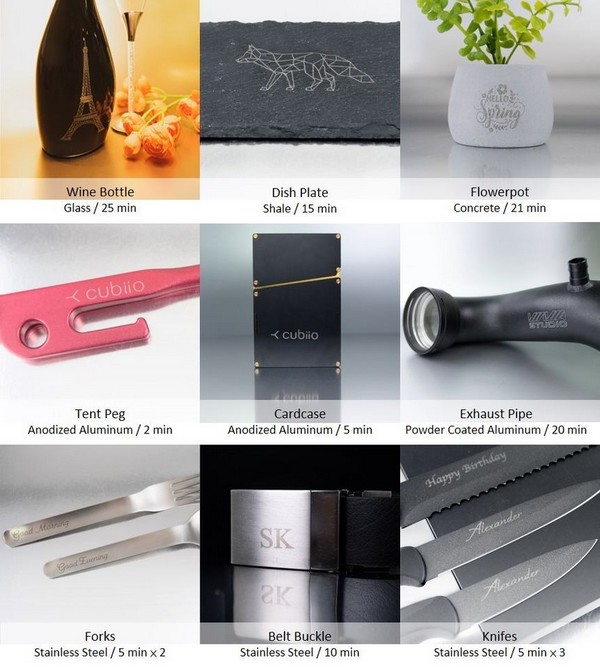 Cut
Cubiio 2 can cut paper, wood, leather, fabric, felt, cardboard, non-transparent acrylic and many other materials. If the material is too thick to be cut in a single pass, Cubiio 2 proceeds in successive passes until the cut is complete. The maximum cutting thickness is 5 mm.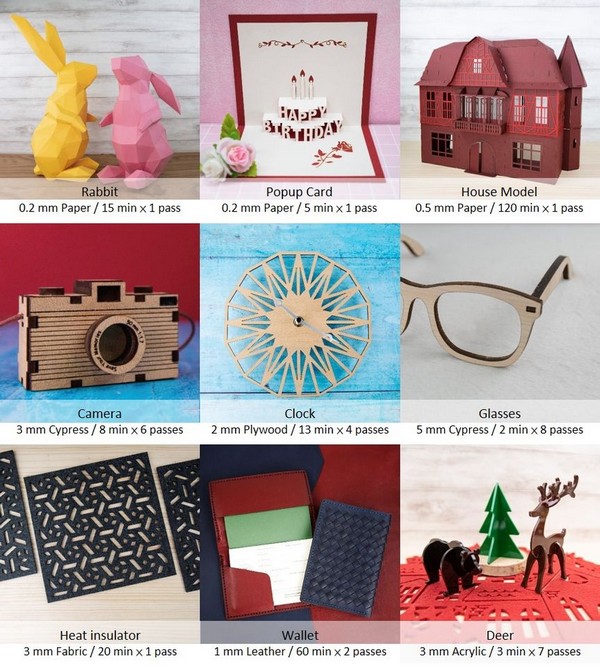 Excellent resolution
Cubiio 2 has a resolution of 500 DPI or 0.05mm, to give an idea, the hair is thicker. Unlike PWM (Pulse Width Modulation) control, in this machine, real-time analog control of laser power produces a wide range of gray tones. So a portrait printed by engraving with Cubiio 2 is not simply black and white.
Preview
To place the objects to be engraved in the machine, simply put an object in the machine and take a top view photo with the Cubiio app. The app will compensate for the angle deviation to make the print well proportioned. Through this app it is possible to scale, rotate, position the drawing and proceed with printing: what you see is what you get.
Easy to use
Cubiio 2 is equipped with numerous features that make it easy to use: autofocus, preview, Wi-Fi remote, OTA firmware update, cross-format compatibility, non-alignment optics and built-in smoke filter.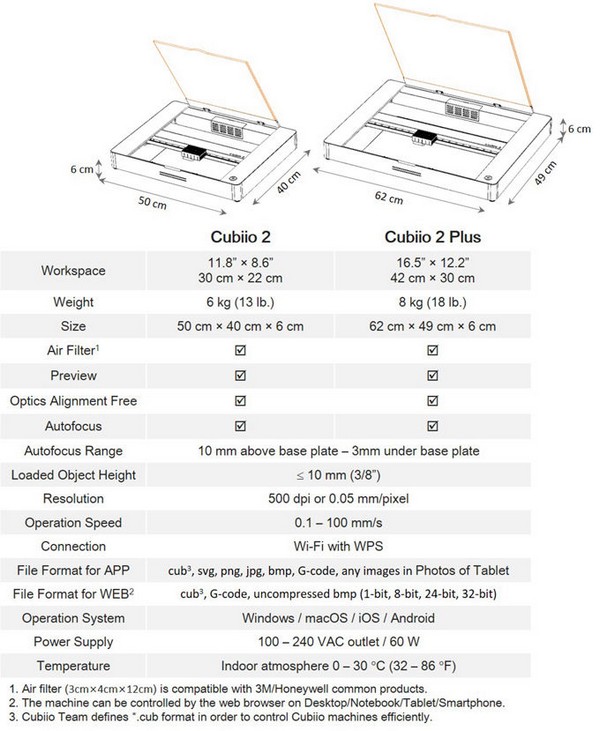 For more information, visit the website.