Eco Micro Home Capsule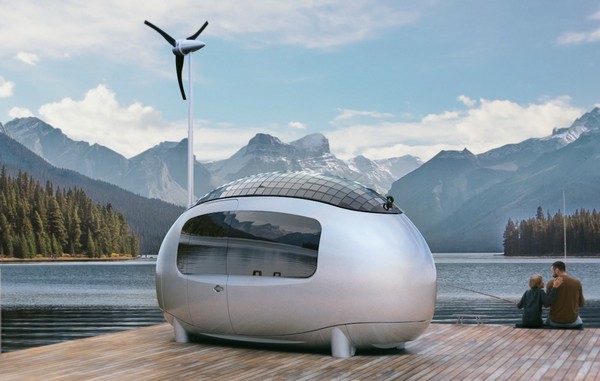 Ecocapsule ® is a self-sustainable intelligent micro unit that uses solar and wind power. It is a compact mobile home, which allows off-grid living in places far from infrastructure with the luxury of a hotel room.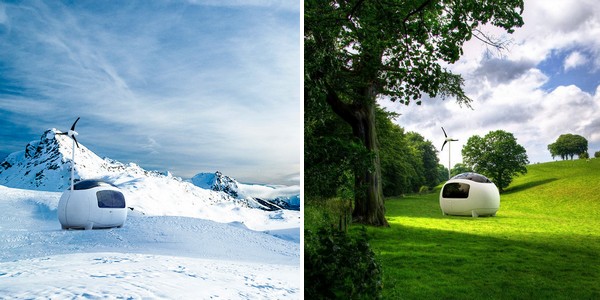 Ecocapsule® can become a cottage, a caravan, a mobile office, a research station or other. Its design was carried out to make it as self-sufficient, practical and functional as possible.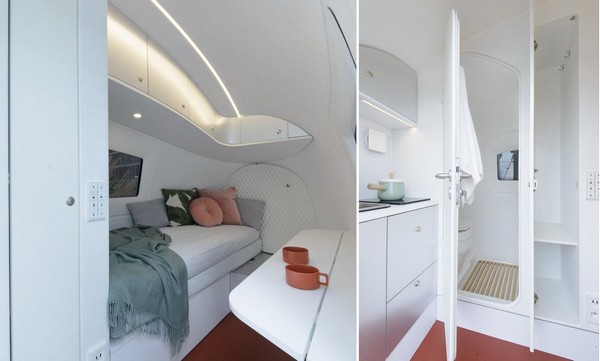 Ecocapsule® does not need to be connected to the electricity and water grids, in fact it can generate both resources from the surrounding environment. Its shape is designed to collect rainwater and minimize thermal dispersions.
(Watch the video )
This housing module is capable of generating energy efficiently (up to 1.35 kW of installed power) and to store it (9.7 kWh battery pack by default). The external power supply is therefore not essential, however it can be connected to public water and electricity networks.
Under autonomy conditions, the power supply is guaranteed by a low noise wind turbine (750W power) and by a high efficiency solar panels on the roof (880W peak power).
The water supply is guaranteed either by the collection of rainwater or from any other source (stream, lake, water network, etc.), which is then stored in a storage tank with a large capacity. The water is then purified through a pre-filtering system, UV LED lamp and additional filters installed on the taps. The bathroom works like any other bathroom and is equipped with a water-saving faucet and shower head.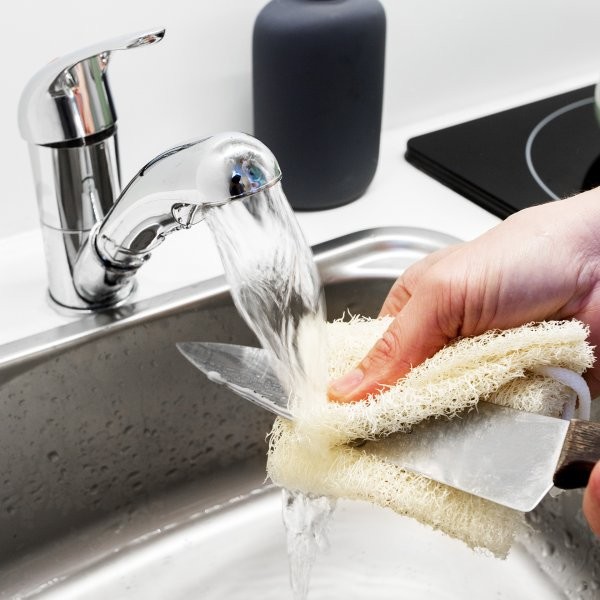 Indoor comfort is guaranteed by a heating system, direct ventilation through windows or indirect through a passive heat recovery unit, in addition a water heater provides hot water for kitchen and sanitary use.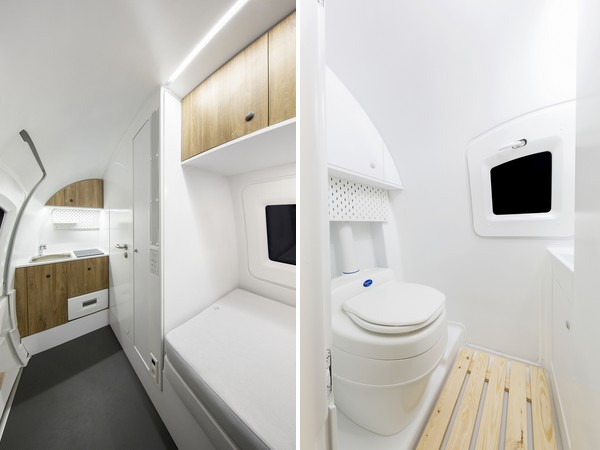 The furniture is made from honeycomb panels with a wood veneer finish. The furnishings include a desk, wardrobes, shelves, folding bed with mattress (2m x 1.65m when unfolded), kitchen cabinets and luggage locker.
The main body is made up of superimposed insulated fiberglass shells, supported by a steel structure.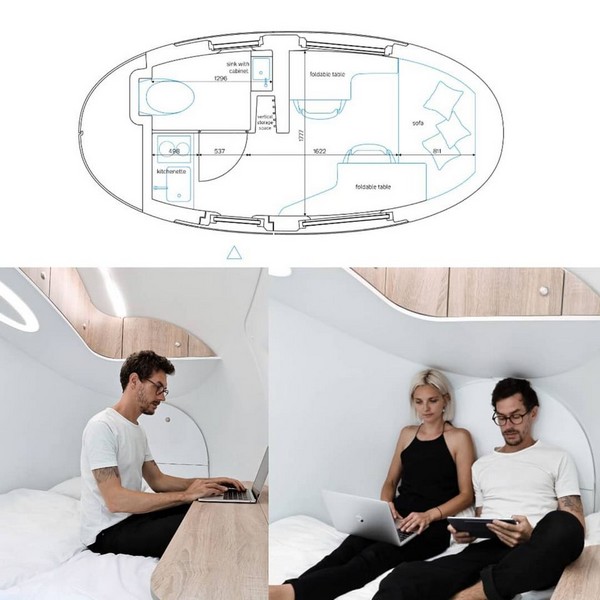 Base Specifications
| | |
| --- | --- |
| External length: | 4.67 m |
| External width: | 2.20 m |
| External height: | 2.50 m |
| Height with the wind turbine pole extended: | 4.10 m |
| Dry weight: | 1350 kg |
| Weight with full water tanks: | 1570 kg |
| Weight with trailer and full water tanks: | 2000 kg |
| Gross surface area: | 8.2 sqm |
| Gross internal area: | 6.3 sqm |
| Beds: | 1-2 people |
| Installed power: | wind 750W, solar peak 880W |
| Battery capacity: | 9.7 kWh (basic option) |
For more information, visit the website.