Portable Pellet Barbecue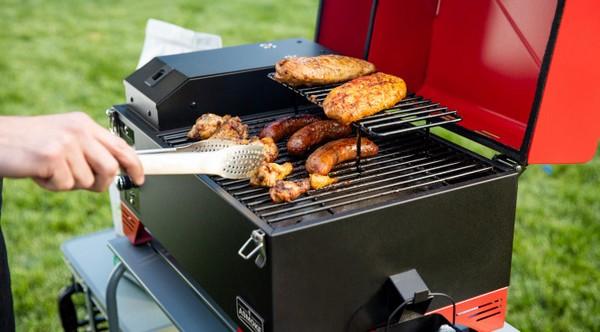 ASMOKE Pellet Grill is a portable barbecue that uses pellets able to offer a unique experience in outdoor dining.
The characteristic of this barbecue is the type of fuel used: it is the ASMOKE pellet which is absolutely natural and gives food a rich wood flavor.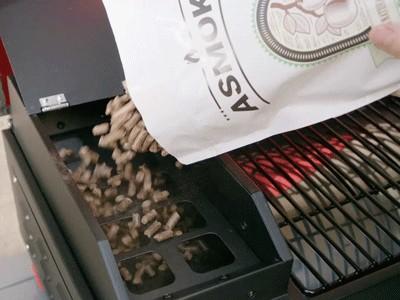 Normal pellets, especially those for heating are made with mixtures that are not suitable for cooking food.
The Asmoke pellets are made with apple wood that comes directly from the orchards. Pure fruit wood brings delicious smoky flavors to foods without the artificial taste.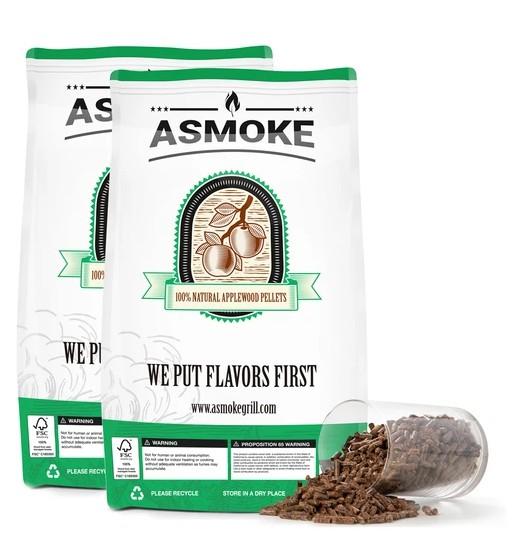 Apple wood goes well with everything, creates a light and fruity smoke that enhances beef, lamb, chicken, pork, seafood, vegetables, game.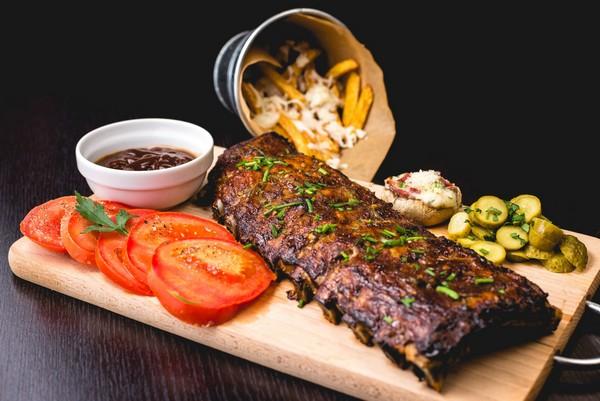 Asmoke cooks grilled, baked, roasted, braised, smoked, seared, grilled and barbecued foods to perfection. Two levels of porcelain coated cast iron cooking grates and a large space available for cooking provide the ideal tool for entertaining in the garden, camping, party, RV, travel or more.
(Watch the video )
An intelligent control system allows the regulation of the temperature, moreover, with an external probe to be connected to the appropriate port it is possible to directly control the cooking status of the meat.
The digital LED thermoregulator and color display simplifies temperature setting (in a range from 80 to 260 ° C) and monitoring of cooking status.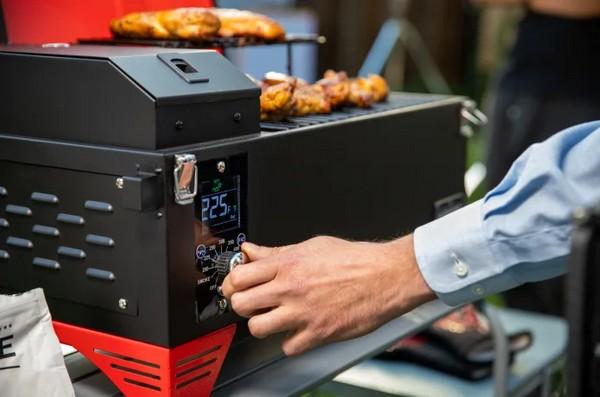 An automatic control system for pellet loading and ventilation, keep the temperature at the set values ​​in complete safety.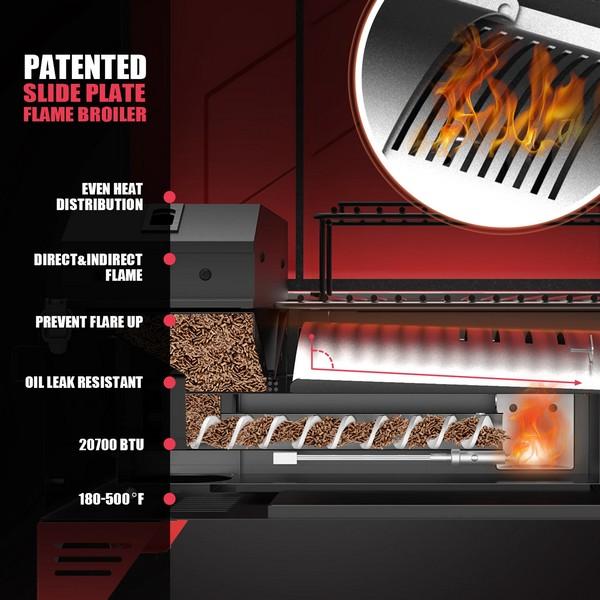 The air ducts of the ASMOKE barbecue are part of a patented system developed in order to ensure an even heat distribution in the grill and more effectively prevent the danger of hardening.
Thanks to this intelligent heat distribution system, compared to other similar barbecues the 260 ° degrees are reached faster and with greater savings in pellets.
Included in delivery is a waterproof cover and a stainless steel meat probe.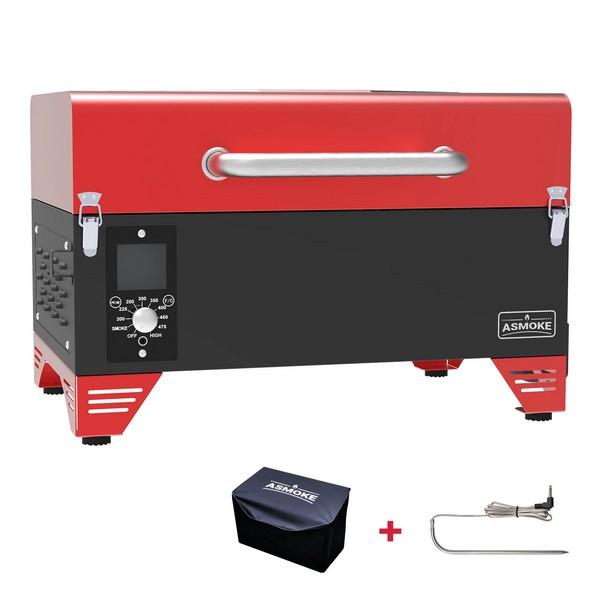 Technical specifications
| | |
| --- | --- |
| Dimensions | 63.0 x 44.5 x 36.7cm (W x H x D) |
| Weight | 20.5 kg |
| Temperature Range | 80 – 260 ° C |
| Fuel | Pellets |
| Cooking grill dimensions | 37 x 33 cm |
| Hopper capacity | 1.8 kg of pellets |
| Material | Steel and stainless steel |
| Weight | 20 kg |
| Max temperatures | 260 ° C |
| Power supply | 220-240V |
| Absorbed electrical power | 235 W |
For more information, visit the website.