3 Wheeled Cargo E-bike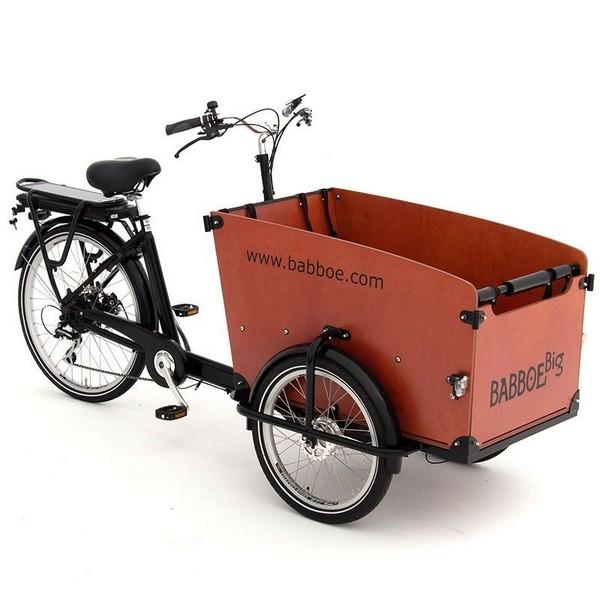 The bike has always been a symbol of freedom, originally it was an economical means of transport, in recent times it continues to be for many an alternative to motor vehicles, for others another valid tool to keep fit, for others still a means of work.
Babboe Big-E is a 3-wheeled variant of the classic bicycle, on its frame has been added a "cargo compartment" is equipped with an electric motor and a battery that provide assistance in pedaling.
The bike is equipped with a mechanical gearbox 7 speed adjustable by a knob on the handlebar, also as soon as pressure on the pedals intervenes the electric motor to reduce the strain on the legs.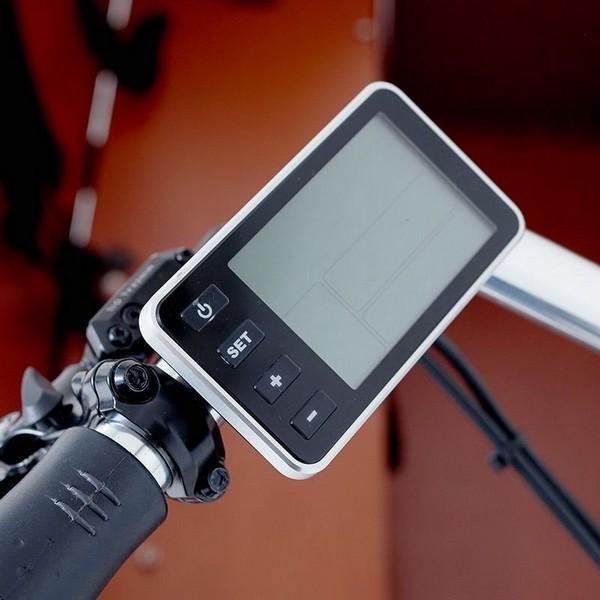 From the control display on the handlebar, you can set up to 8 engine assistance modes and in any case the pedaling assistance is limited to a speed of 25 km/h.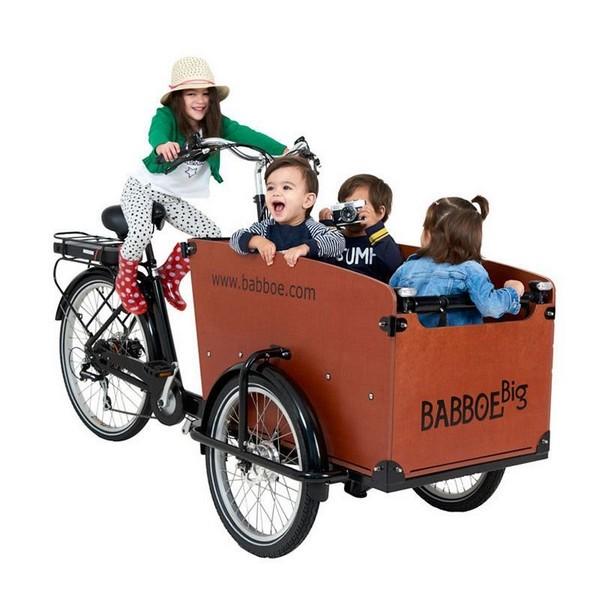 Babboe Big-E is designed to be a sturdy bike and to load objects or carry up 4 children. Inside the box there are folding benches that offer a comfortable seat, once folded they allow the load of things, such as shopping bags.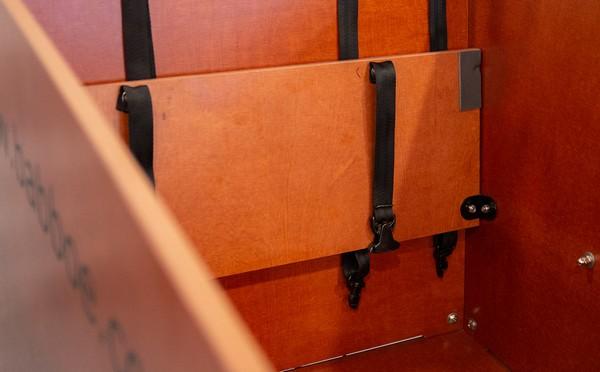 On the handlebar there is a special parking brake that allows you to park easily and safely preventing the cargo bike from moving.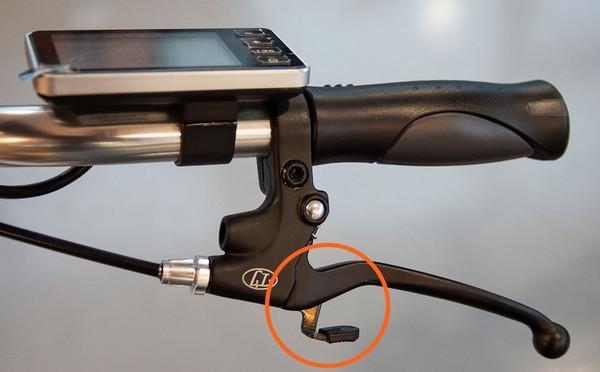 The Babboe Big-E, is equipped with dampers on the steering that ensure a recall on the steering, so that, if the handlebar is released, this tends to reposition in the center allowing the vehicle to proceed along a straight path.
(Watch the video)
The battery is positioned above the rear wheel and allows a range of 40-60 km depending on the speed of average use. Full charging takes 5 to 6 hours.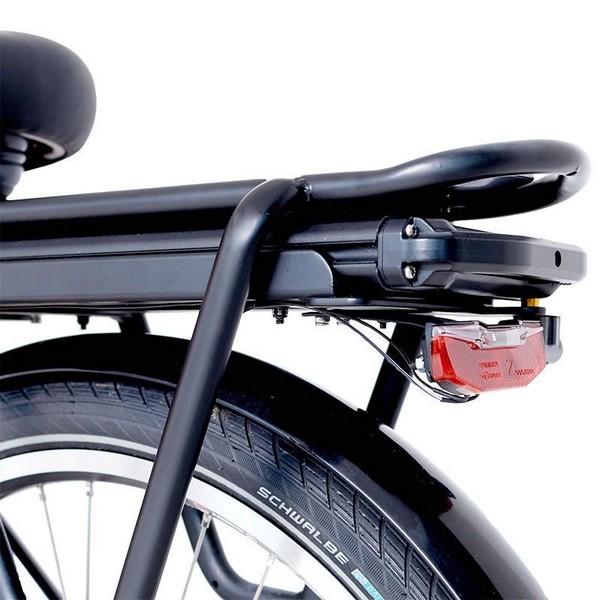 The load compartment is made of European birch plywood, the various layers are glued together with waterproof materials and the edges have been subjected to a sealing treatment to ensure better resistance to weathering.
Technical Specifications:
| | |
| --- | --- |
| Dimensions | (LxPxH) 217 x 88 x 110 cm |
| Box Dimensions | (LxPxL) ± 90 x 58 x 53 cm |
| Gearbox | Shimano with 7 speed |
| Brakes | Front: drum brake. Rear: mechanical disc brake |
| Lights | front and rear LED lights |
| Wheel dimenions | 26 inch rear and 20 inch front |
| Load capacity of the Box | 100 kg |
| Load capacity on the saddle | 100 kg |
| Autonomy | 40-60 km (374Wh) 50-70 km (450Wh) |
| Battery | lithium-ion battery (36V 374Wh / 36V 450Wh) |
| Charging time | full charge 5-6 hours |
| Engine | GWA Energy 36V 250W, 40Nm |
| Battery charger | 38V, 2,1A |
For more informations, visit the website.