Self-Cleaning Litter Box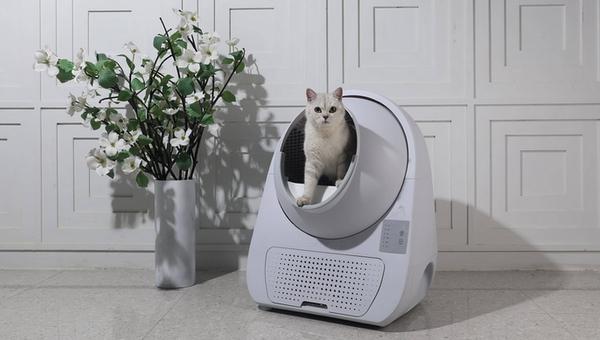 Welcoming a cat into the house is an important step and important is to make sure that his home life is serene without interfering with our standards of cleanliness.
A component of coexistence with a feline is the litter, essential for the physiological needs of the cat.
For the welfare of the animal and to prevent unpleasant odors from spreading around the house, it is essential that the litter is cleaned constantly.
For those who do not want to give up a four-legged friend in the house, the ComfyCat Ultimate self-cleaning litter can be a valuable help in the care of the cat.
It is a litter with a rotating screening system that separates the waste (the lumps) from the still clean grit and deposits them in a collection drawer.
No disposable trays or other accessories are needed, just add the clumping litter and use a normal kitchen garbage bag and place it inside the trash drawer.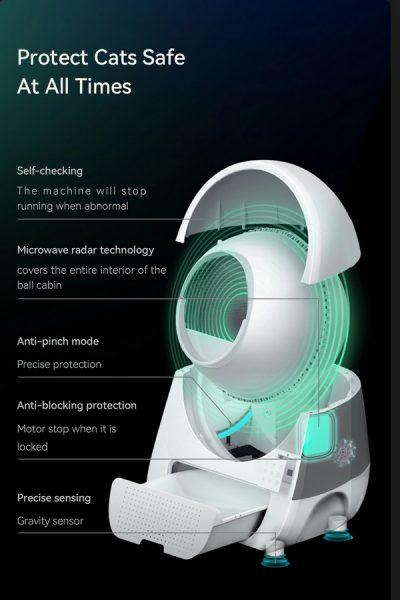 Every time the cat has finished doing its bathroom needs, ComfyCat Ultimate is activated automatically, you just have to empty the drawer every 10 days or so. Several proximity sensors recognize the presence and detect cats of all sizes (including kittens).
Each cleaning cycle also starts a cycle of UV sterilization to kill and disinfect 99.9% of all common bacteria, fungi and viruses responsible for bad smells and diseases of cats.
The ultraviolet sterilization process stops safely when movements are detected. Once the UV cycle is finished, the device is back in standby mode.
The garbage tray has a capacity of 13 liters, the presence of activated carbon sheets allows you to suppress odors; the ComfyCat Ultimate operating system has a noise level of less than 40 dB.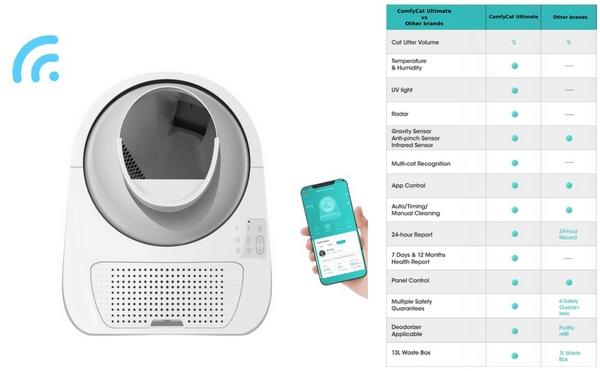 Through a WI-FI control APP you can monitor the cat's activity and health by keeping track of visits and recording data of the waste.
Thanks to the recognition of cats, all animals are identified and registered individually, so ComfyCat Ultimate will maintain the toilet habits register of each feline.
It's possible to check through the app all reports divided into 24 hours/7 days/12 months of cat health management at any time, on travel, at work or during re-entry.
The design of ComfyCat Ultimate ensures large interior spaces that allow cats to comfortably do their bathroom needs: 50 cm of vertical height inside the litter, easily accommodates animals up to 10 kg in weight.
Although the interior space is generous, ComfyCat Ultimate has a very compact exterior appearance, its dimensions are 60L x 58 x 71 cm.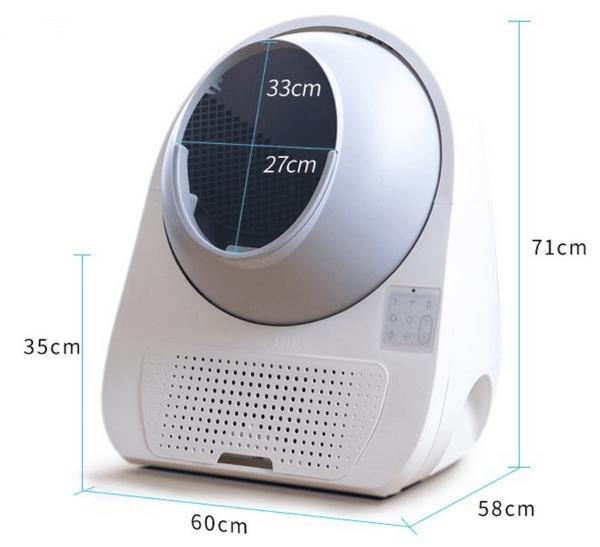 ComfyCat Ultimate has a sleek, modern and minimalist design with soft curves that looks beautiful anywhere in the house.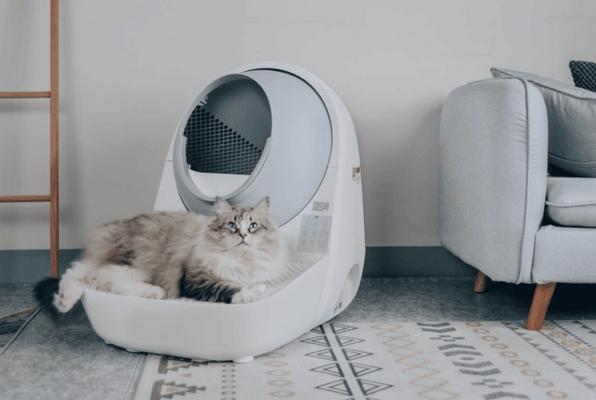 An optional step provides even easier access to ComfyCat Ultimate, great for kittens, elderly cats or cats with mobility difficulties.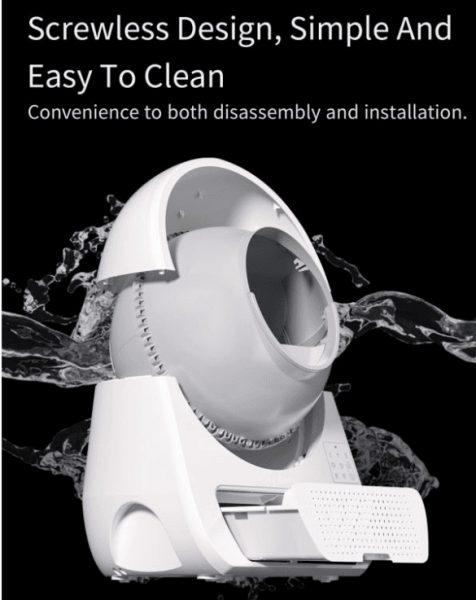 For a deep cleaning you can disassemble the various components (litter, drawer and rakes) in 30 seconds and in a few minutes you can perform a thorough washing (recommended every 4-6 weeks).
(Watch the video)
Technical Specifications
| | |
| --- | --- |
| Dimension: | 60 x 58 x 71 cm |
| Cat size: | fino a 10 kg |
| Weight: | 15 kg |
| Litter Capacity: | 6 kg |
| Power supply: | V, 5 V |
| Absorbed power: | 12W |
| Waste drawer capacity | 13L |
To find out the sales price and for more information, visit the website.