Wall Printer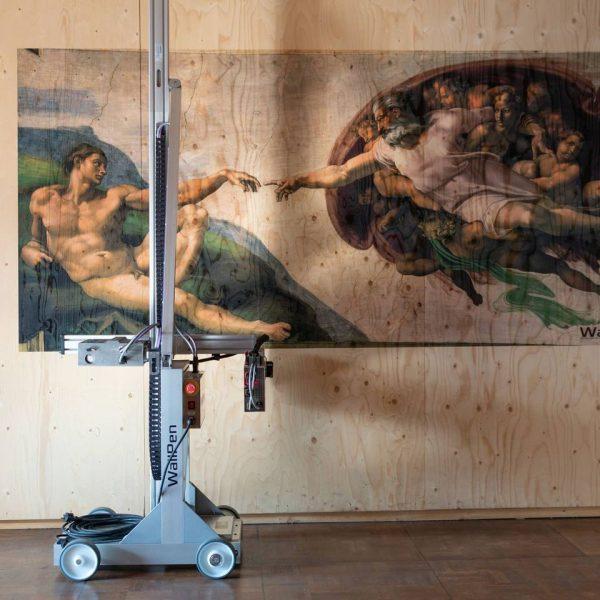 The WallPen® printer prints any image on internal and external walls with bright, durable and high definition colors. Printing is possible on a wide variety of wall finishing: plaster, wallpaper, wood, stone, plastic, tiles, glass, metal, cement and similar materials.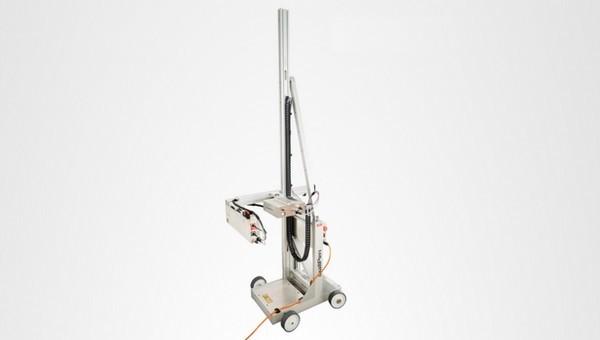 It is possible to print exclusive designs directly on the walls allowing them to be customized without drops of paint on the floor.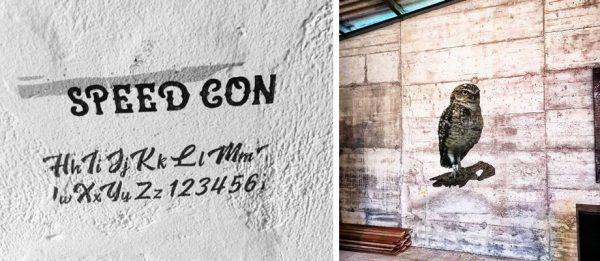 Its use does not require particular difficulties, it is enough to place the printer in front of the wall, turn on the tablet, connect it via Wi-Fi, load the drawing and observe the magic while WallPen® slides on the wall.
Print speed ranges from 0.8 to 4 square meters per hour, while the print area has a maximum height of 4 meters for unlimited width.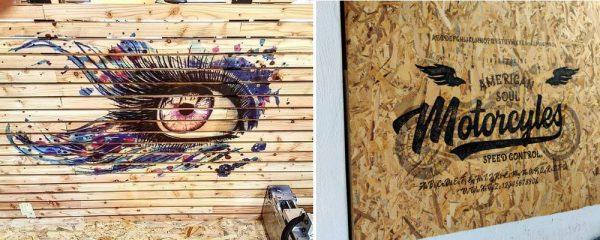 With Wallpen you can print the desired pattern on the wallpaper, decorate the glass windows or turn a simple brick wall into a beautiful mural. Wall printing is limited only by imagination. The machine is perfect for painters, interior designers, decorators, artists, graphic designers, advertising agencies, printers or start-ups.
The WallPen® can be easily transported, loaded into the machine to be installed in minutes.
Handmade in Germany, every single component of the printer is of the highest quality and ensures continuous operation.
(Watch the video)
The included 10-inch Android tablet and proprietary patented software allow printer control and setting for exceptional print results. The printer is offered with a 12-year warranty on the prints of the interior walls.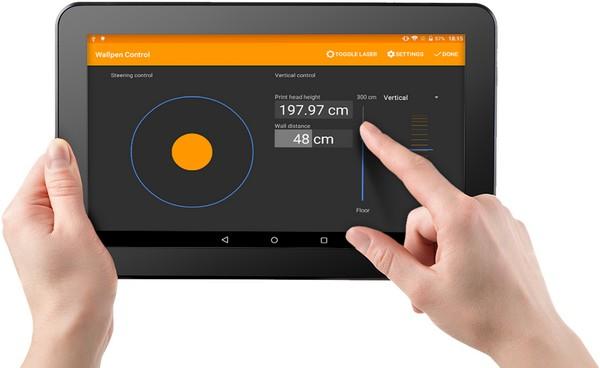 WallPen® is extremely quiet and clean, prints even the smallest details with excellent quality. The prints are obtained with high quality CMYK colors and an effective resolution up to 720 dpi; the ink is environmentally friendly and is produced in Europe.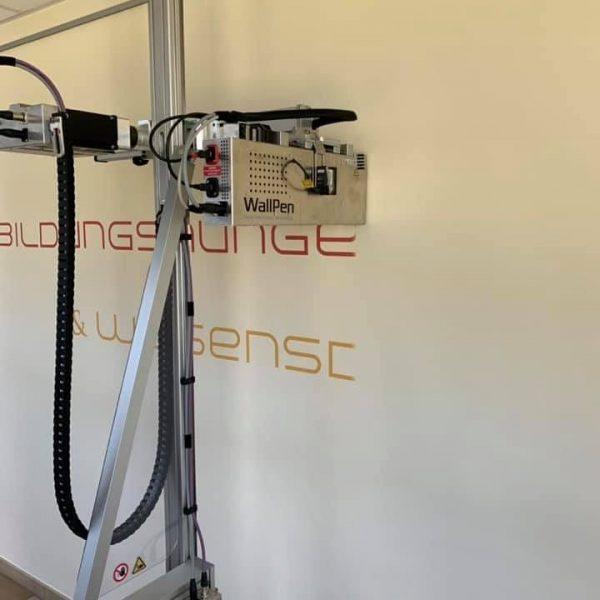 The ink, once emitted by the heads, is UV cured within a few milliseconds, so that the print on the wall is immediately scratch-resistant and abrasion-resistant. In addition, the ink is 100% waterproof, resistant to UV rays and most chemicals, even acetone and detergents.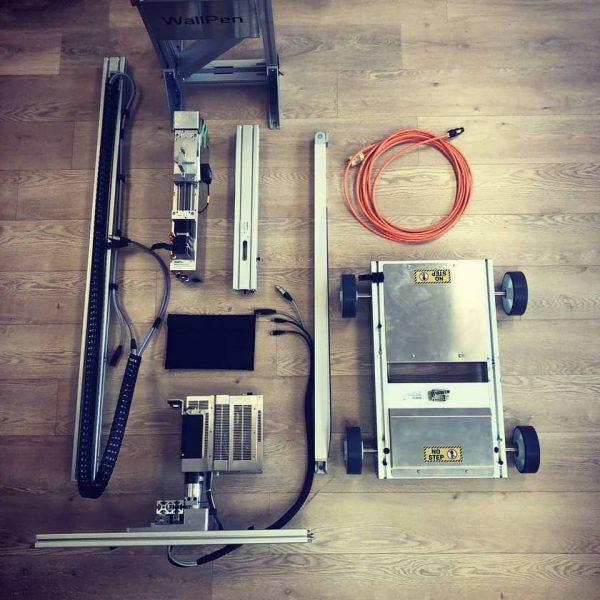 With a weight of 90 kg, WallPen® is not a light weight, but within minutes you can quickly disassemble the printer into six convenient components and store them in the supplied padded bags.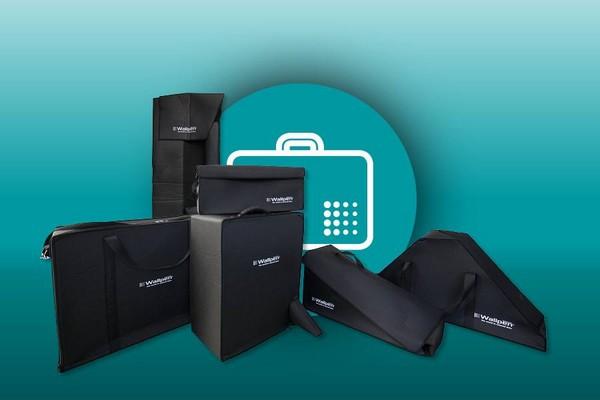 The starting price is about 44,000 euros, for more information, visit the website.