Wall Writing Robot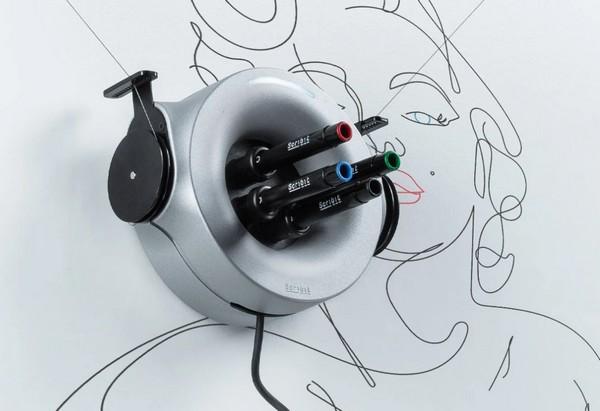 Imagine that you can instantly turn your office or living room wall into a canvas for digital content and update it in real time.
Imagine a restaurant that publishes the menu of the day on a wall, companies that write daily communications or art lovers who reproduce famous masterpieces or own drawings on the walls of the house.

All this is possible with SCRIBIT, a small "writing robot" capable of drawing images and text on any vertical surface.
Scribit is supported by two nails to which it is connected with cables in Dyneema. Thanks to a patented system, scales the wall reproducing colored lines according to the design that was chosen.
This robot is equipped with special markers that are used one at a time to compose any drawing.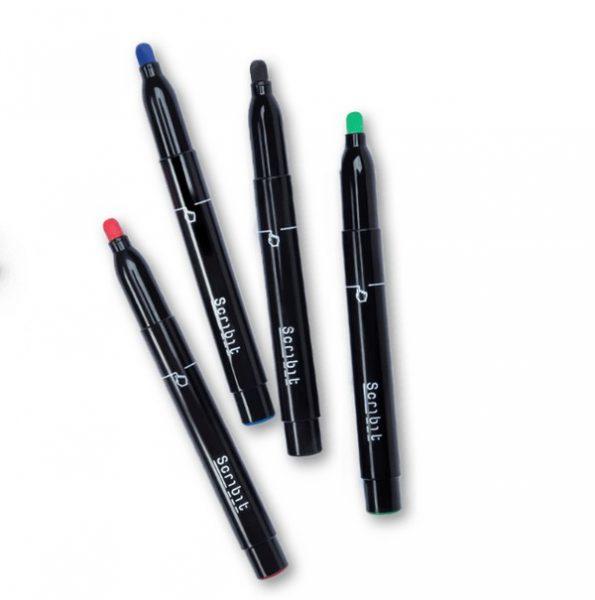 Scribit can operate with 4 color combinations at a time, the default ones are red, yellow, blue and black (the primary colors).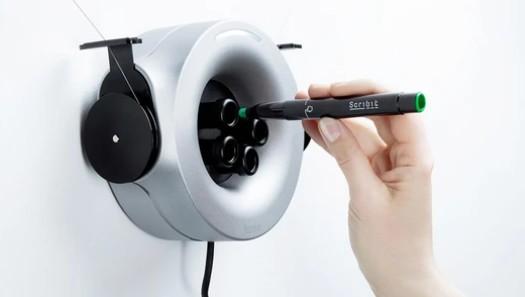 The equipment of this wall plotter is complete with a series of Scribit Plaster markers, however it is possible to use any marker with a diameter between 1,3 and 1,5 cm.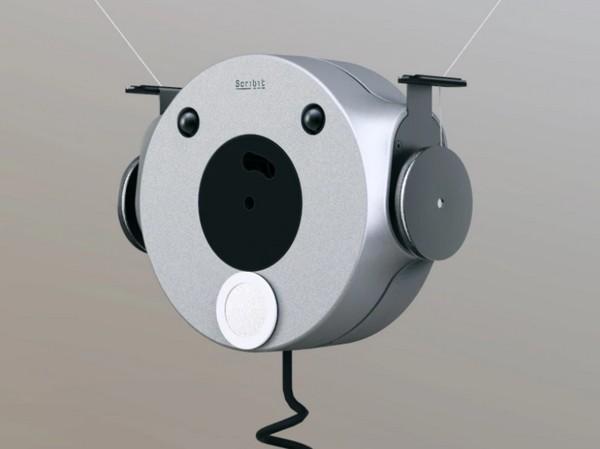 Using the Scribit Plaster markers, you can erase the drawings from any surface, through the built-in system of Scribit, otherwise you just need to use a damp cloth.
(Watch the video )
Thanks to a special patented technology, Scribit can safely draw, erase and redraw contents an infinite number of times, allowing you to choose a new wall decoration every few hours.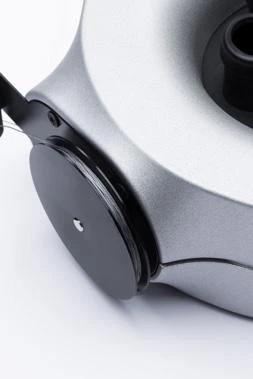 Using two wheels, Scribit can climb (almost) any type of vertical surface. Whiteboards, glass and standard plaster are the recommended surfaces for obtaining the highest quality drawings.
Installation is very simple: just two nails, an electric socket and a Wi-Fi connection. The little robot can position himself anywhere with great precision and use the markers to create the drawing.
Scribit only works via Wi-Fi: you need to connect it to the same network as your smartphone and pair it with the Scribit app. From that moment on, you will have full control of the little robot.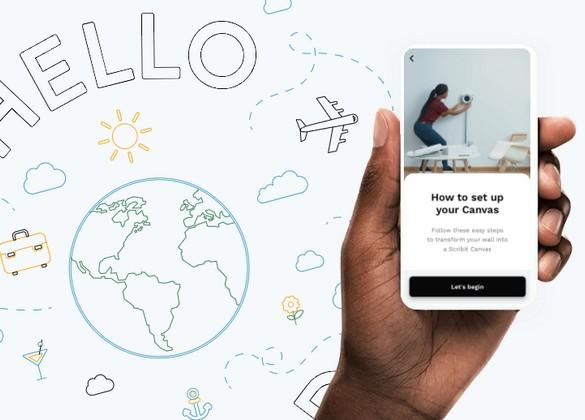 The Scribit app allows you to take advantage of a series of services including downloading unique designs made by artists from all over the world and then uploading them to the robot.
Using your PC or laptop, you can download, create or modify drawings using any design software. After that, just send it to Scribit via a web browser (such as Chrome or FireFox) in .svg, .png, .ai, .jpeg formats.
The Scribit robot has a size of 167mm x 80mm and is coated with aluminum on the outside. The heart of its technology is a rotary motor that allows it to position and change color when the design requires it.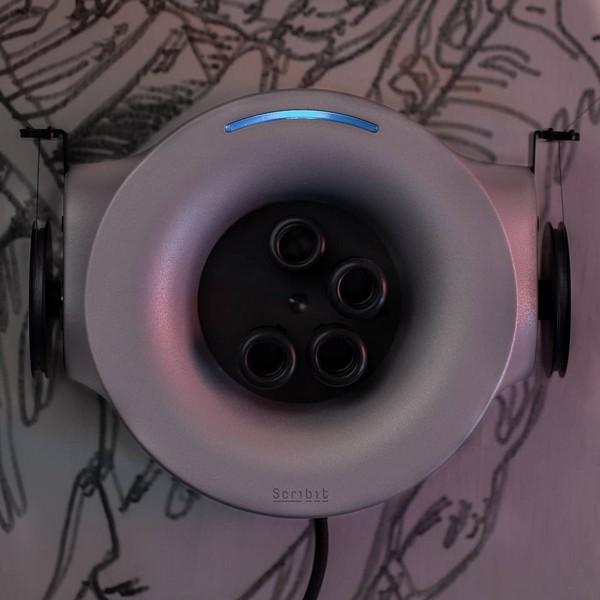 A LED strip at the top constantly indicates the status of the robot. Depending on the color of the light or the fixed or intermittent brightness, it is possible to understand if Scribit is busy, in stand-by or if it is loading a new drawing.
For more information, visit the website, to find out the price, click here.