Induction Heater Mini-Ductor®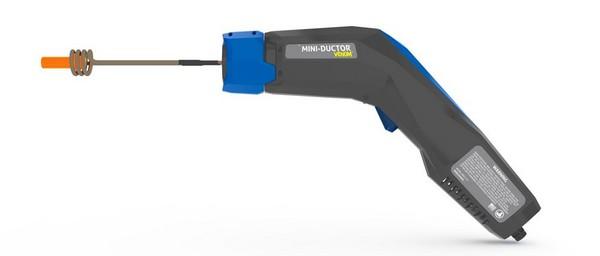 When it comes to repairing machinery or vehicles in general, loosening nuts or bolts can prove to be a problem as they most often become a "single body" with the element to which they are coupled. Nuts or bolts are often blocked due to threadlocker products or much more frequently due to corrosion phenomena that tend to favor the adhesion of surfaces (thread-thread) that should normally be able to slide together.
An effective solution to the problem is to heat the element to be removed to a high temperature, thus producing an expansion of the material.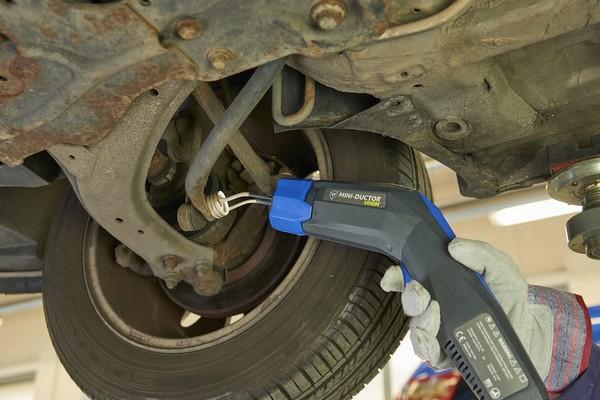 The Mini-Ductor Venom is a portable induction heater that generates "invisible heat" to unlock components from corrosion and threadlocker compounds without the danger of generating open flames: for example, 3/4 nuts" can be red-hot in less than 15 seconds.
The operation of this instrument is based on the principle of the high-frequency magnetic field generated by a current passing through a coil consisting of a conductor metal.
This magnetic field passes through the metal placed inside the coil, (for example, a rusty nut) and makes the electrons inside vibrate according to the principle of electromagnetic induction. The kinetic energy of the electron movement is dissipated in the form of heat that over time makes the metal object inside the coil incandescent. The more easily a material can be magnetised, the more effective this system is. Which is why, Mini-Ductor quickly heats up ferrous metals and their alloys, but has no effect on glass, plastic, wood, cloth and other non-conductive materials.

The angled design with trigger makes it light and ergonomic and allows easier access to hard to reach places.

The Coil Twist Lock system consists of locking the resistance with a simple turn of the ring, a green LED indicates that the instrument is undergoing regular heating, while a red LED indicates any faults.
(Watch the video)
Mini-Ductor is also equipped with a fan to facilitate cooling and reduction of time between use cycles.
Technical Specifications:
| | |
| --- | --- |
| Power supply | 230 V |
| Power | 1000 W |
| Frequency | 3-30 kHz |
| Working cycle | 2 min ON / 2 min OFF |
| Dimension | 370 mm x 152 mm x 82 mm |
| Weight | 5 kg |
The Venom Mini-Ductor comes with a set of reels and instruction manual, all within a custom case (43.2 cm L x 25.4 cm L x 12.7 cm H).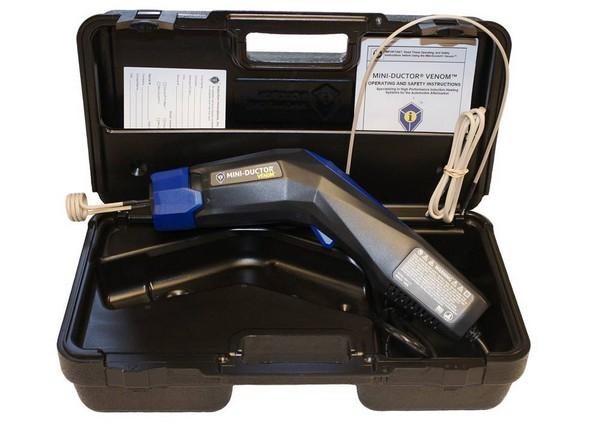 For more informations, visit the website.