Anti Flood Barrier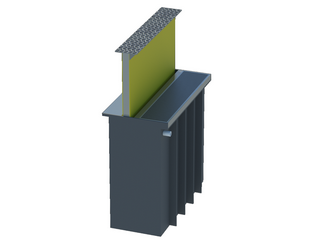 The so-called "water bombs" are an expression now in common use to indicate the manifestation of intense storm phenomena distributed in a short period of time.
These phenomena produce large masses of water on the ground, which normal drainage systems are unable to dispose of, thus causing spillage in the road and residential areas, causing considerable damage.
At the residential level, during floods, the areas of access to buildings, particularly those at street level or semi-underground, are weak points.
Flood Water Barrier (Flow Defense) systems, are barriers that activate in the presence of water opposing a resistance to its flow.
These systems remain hidden from view and are completely autonomous. The entire barrier can be installed within the perimeter of the property and does not require additional service wells.

The Flood Water Barrier system is retractable, self-closing and does not require electricity: it is in fact, driven by the influx of flood water captured inside the interception chamber.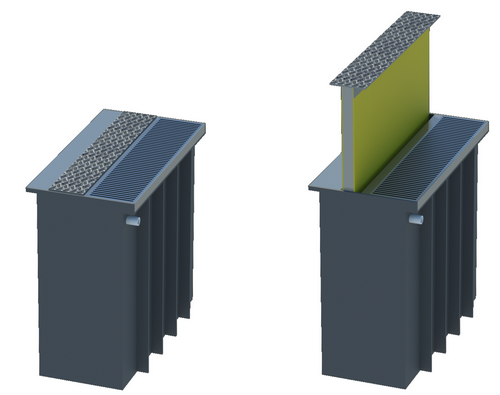 The chamber has removable grids with 25mm spacing, this prevents large debris from entering and also allows routine maintenance.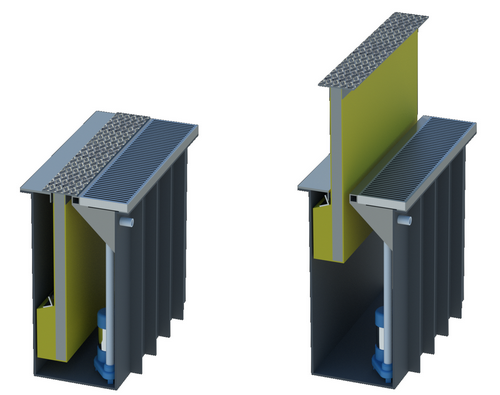 A submersible pump installed inside allows emptying the chamber to lower the barrier once the flood event has ceased. The barrier only rises when more water enters the chamber than can be pumped.
Under the barrier there is a well to trap debris that reaches the bottom of the chamber. These particles can be removed with a purge pump during standard maintenance or after any flood event, without the need to remove the barrier to access the interception chamber.
(Watch the video )
The sealing mechanism is mounted on the barrier and cannot be tampered with while it is at rest below ground level.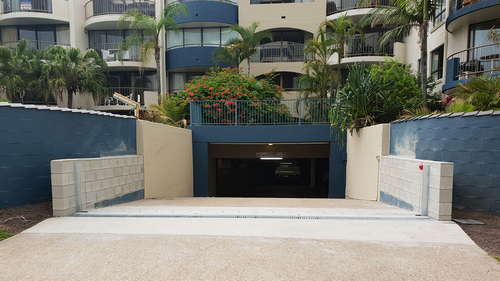 The seal on the barrier is mounted in such a way that it is always above the water level inside the chamber, so when it rises and reaches the position, the seal is not hampered by floating debris.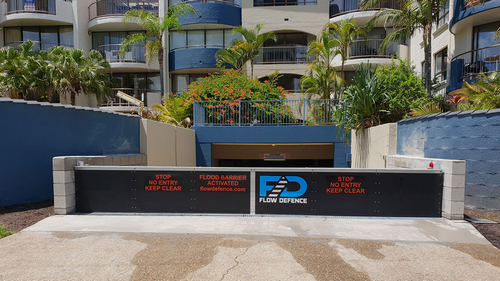 The barrier has been designed to have an additional buoyancy boost in case the upper part is obstructed by branches or other objects upon activation. This additional buoyancy depends on the size of the barrier but can also reach approximately 200 kg of lifting force.
For more information, visit the website.