Desktop Water Jet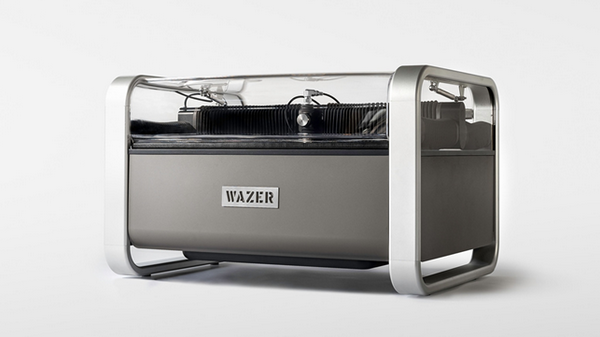 WAZER is the first incredibly compact waterjet cutting machine that can be placed even in small rooms.
The technology is that of classic water jet cutting machine, it cuts any material, but with contained overall dimensions, with clean, safe and silent operation. The digital control of WAZER allows to obtain details and precision impossible by hand, opening to unexpected possibilities for particular creations.
(Watch the video )
Traditional water jet machines can cost hundreds of thousands of euros, require important infrastructures and expensive maintenance, so their technology has always been for the few: with WAZER things change, the budget and space required are minimal, allowing the access to this tool even for very small production companies.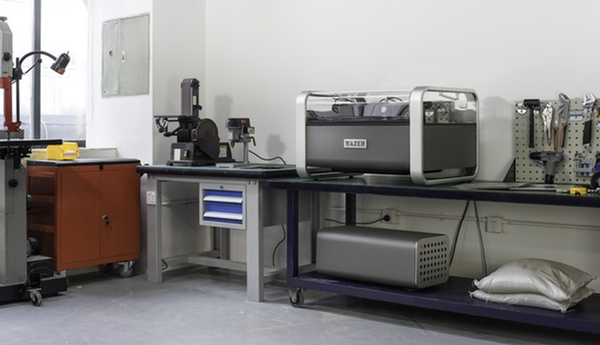 WAZER allows the cutting of any material, with a professional quality and like all water-based cuts, it does not require ventilation, allows the creation of good finish cuts, and does not produce deformations of the material due to uncontrolled temperature variations.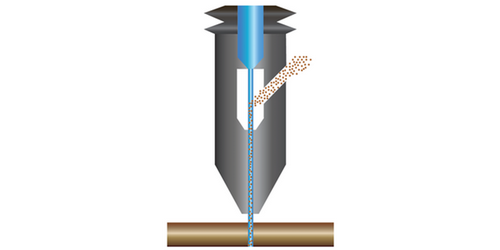 WAZER works by combining sand-like abrasive particles with a high pressure water flow. The mixture exits the nozzle and passes through the workpiece, removing the material through a process of micro erosion. The abrasive used is made up of rock ground into very small and consistent particles, it is also a non-toxic and easily disposable product.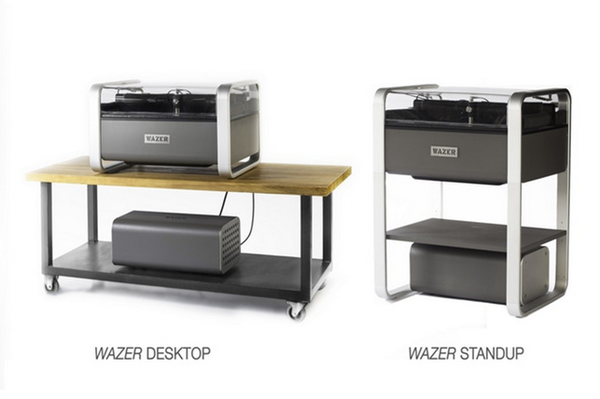 WAZER is supplied as a desktop machine with a separate pump unit, which can be placed anywhere near the body with the cutting plane. Optional removable legs are available to convert WAZER into a stand-up unit.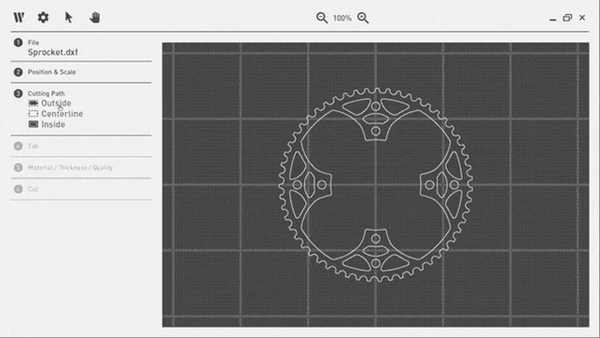 Switching from design to cutting is immediate: once the part has been designed on any design software, such as Solidworks, Adobe Illustrator or Google SketchUp, simply load the drawing file (DXF and SVG) into the WAZER software and let the intuitive interface, guide us in setting the cut.
For more information, visit the website.