Robot Cleaners for Pools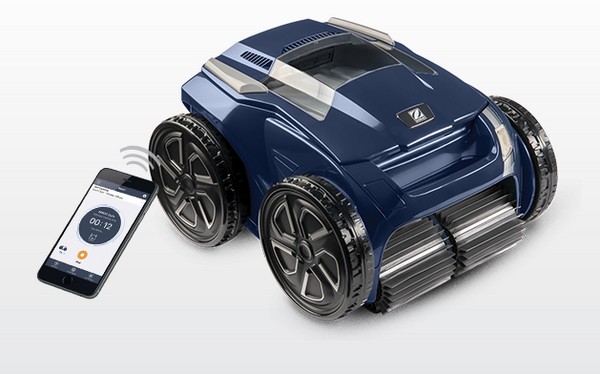 The pool cleaning is a must if you want to ensure optimal bathing. Water filtration systems are not sufficient to remove larger impurities and cannot adequately prevent the formation of algae and fungi.
It is therefore necessary to periodically resort to more effective cleaning actions with the help of brushes and nets.
Valuable help is offered by cleaning robots , able to do the job that would otherwise involve commitment and effort.
(Watch the video )
The robot cleaner iQ ™ ALPHA of the Zodiac , is the ideal machine for the most demanding pool owners. Just plug in the power socket and it is ready to use, it works completely autonomously without depending on the pool filtration system.
It is a product designed to allow easy and quick maintenance of the pool, practical and above all programmable (cleaning duration, surface to be cleaned, etc.).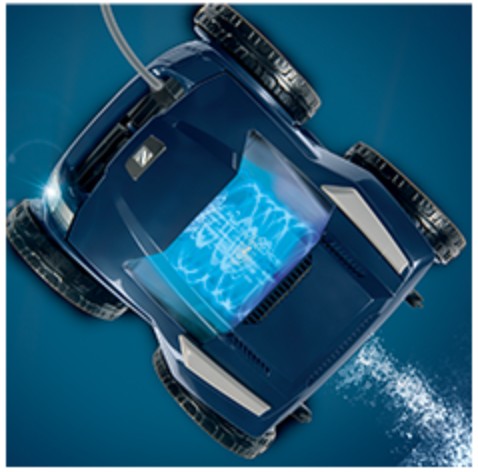 This robot is equipped with powerful brushes and a patented cyclonic suction system, extremely powerful and durable. This system has an extra-large suction and ultrafine filtration capacity and also allows an optimal collection of all types of debris.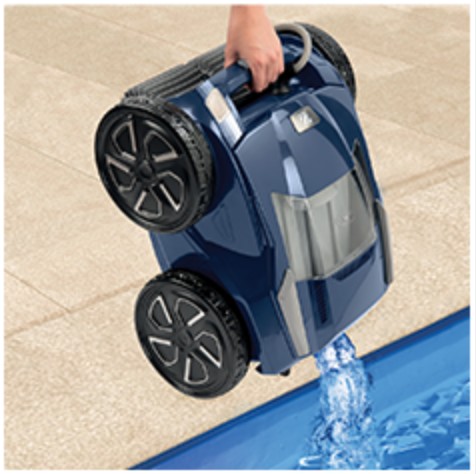 The Lift System function allows the robot to return to a specific point in the pool. Upon exiting the Alpha iQ, it ejects water through a powerful rear jet to make it lighter.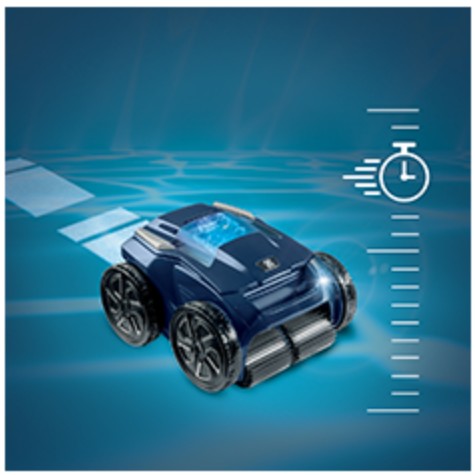 The ALPHA iQ ™ robot cleaner is equipped with the « Sensor Nav System ™ » function, which allows it to identify the tank configuration in order to optimize the movements and cleaning times. Its pressure detector ensures a greater ability to rise the walls and the cleaning of the water line in relation to the depth of the pool.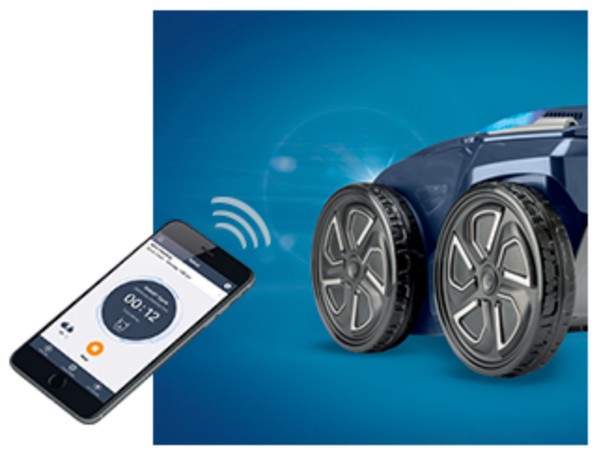 Through the iAquaLink ™ application, which can be downloaded to any smartphone, it is possible to control the robot from anywhere and at any time. It is also possible to benefit from advanced functions such as additional programming and diagnostic aid.
Technical features
| | |
| --- | --- |
| Number of engines | 3 |
| Panel power supply voltage | 200-240 VAC; 50/60 Hz |
| Robot power supply voltage | 30 VDC |
| Absorbed power | 150 W |
| Cable length | 21m with Swivel |
| Robot size (L x W xh) | 43 x 48 x 27 cm |
| Packing size (L x W xh) | 56 x 56 x 46 cm |
| Robot weight | 10 kg |
| Packing weight | 22.3 kg |
| Filtering surface | 1180 cm² / 60μ |
| Filter capacity | 5 L |
| Theoretical cleaning width | 24.5 cm |
For more information, visit the website.