Motion Platform for Bike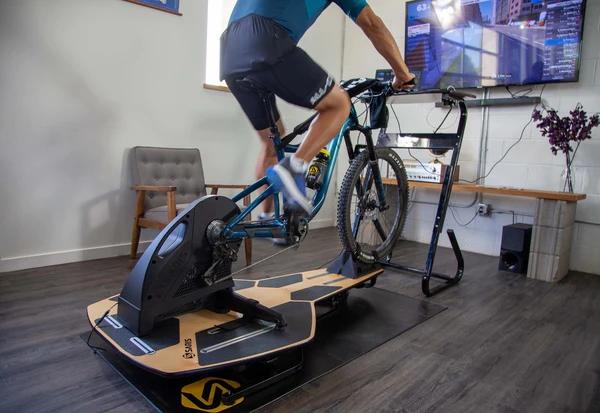 A Bicycle Trainer (or "bicycle rollers") is a device that allows you to use your bike inside your home or in the gym as if you were cycling on the road.
In practice, a bicycle trainer consists of a support that lifts the rear wheel from the ground, allowing it to turn freely. The bicycle is then attached to the platform via a clamp or similar system, so that it can be used without moving or falling down.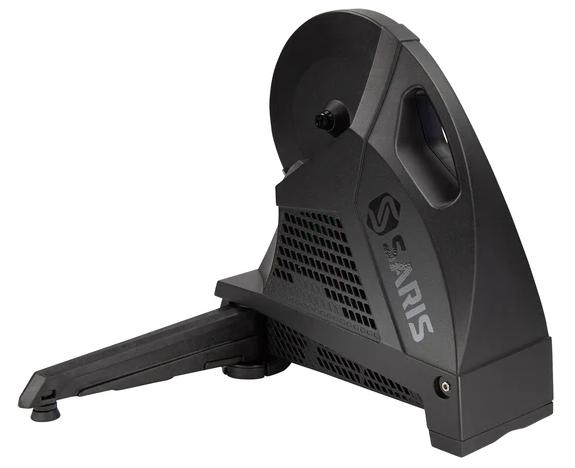 Once the bike is attached to the trainer, you can select the desired resistance via a brake system or friction adjustment, which emulates the different pedaling conditions on the road. This allows users to train specifically and controlled, improving their endurance and muscle strength.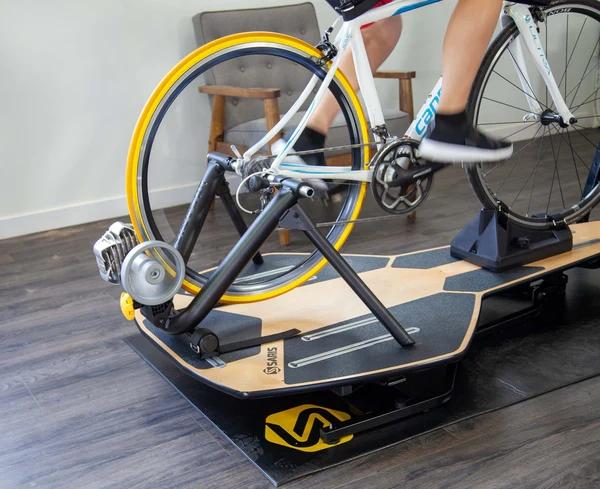 Some Bike Trainers are also equipped with sensors that measure your speed, distance traveled and calories burned, allowing you to keep track of your progress and monitor your training goals.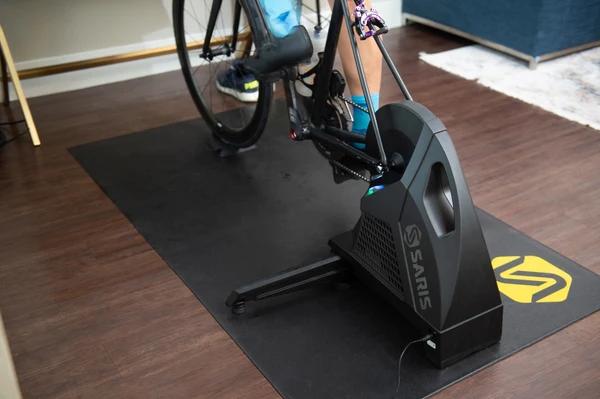 In summary the function of the bike trainer is to simulate indoor driving outdoors. Cycling enthusiasts use trainers to train indoors when the weather does not allow for an outdoor ride.
The classic trainers, while allowing a good training are usually rigid because they maintain a constantly vertical setup. This set-up restricts movement and makes the pedaling experience far from the outdoor bike training.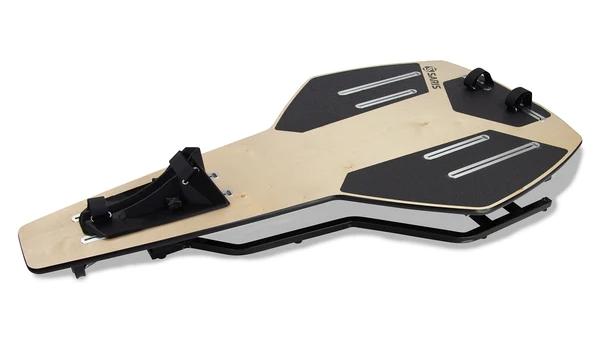 The MP1 Trainer platform with Nfinity technology represents a revolution in indoor bike training.
The Saris Infinity technology is an indoor training system that adds degrees of freedom of movement compared to training on stationary trainers.
This platform has been designed in such a way as to allow the longitudinal movements fore and aft and the oscillations side to side. The movement fore-aft is possible because the platform is suspended on a curved guide, self-centering by gravity, a fundamental feature in intense efforts and standing.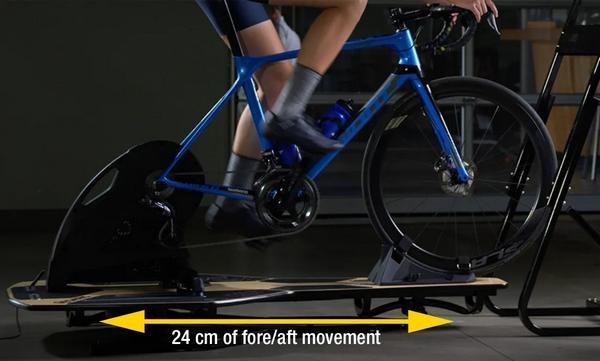 The lateral movement is made possible by a system of rollers and a leaf spring that allows the platform to swing up to 12°.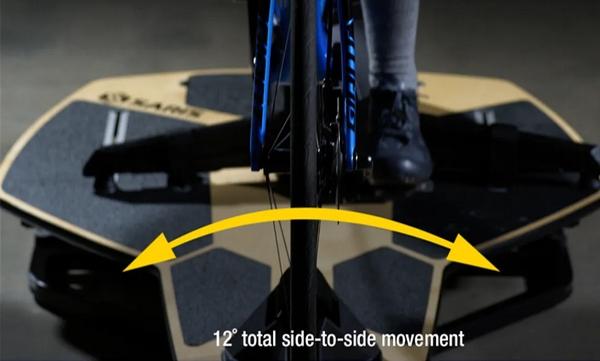 When training outdoors, the bike constantly moves through multiple planes fore-aft, right and left. Each micromovement requires the muscles to stabilize the body, this muscle recruitment keeps the cyclists upright and allows the athlete and his bike to move like a cohesive unit.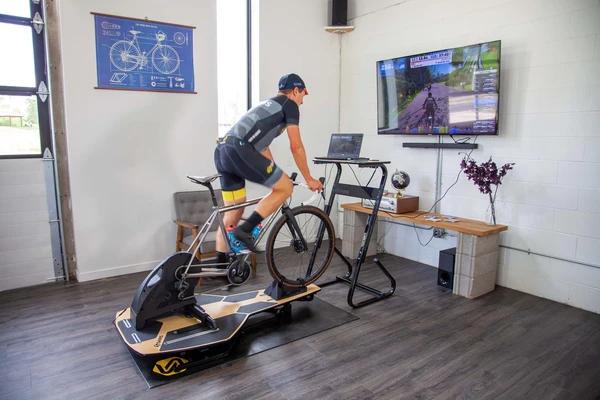 LThe MP1 platform allows you to simulate these experiences, allowing the rider to continuously change position preventing soreness resulting from prolonged postures and making training more fun.
(Watch the video)
This sturdy and durable platform, made of plywood and steel, has been designed with an adaptive anchoring system that makes it compatible with most trainers and bicycles.
Technical Specifications
| | |
| --- | --- |
| Max Fore-Aft Travel: | 240 mm |
| Max Side-to-Side Angle: | 6° |
| Compatibility | with all major brands and models of bike trainers. |
| Materials: | Steel, aluminum and birch |
| Weight: | 28 kg |
| Dimensions: | 152 tall x 1600 long x 900 wide (mm) |
To know the price and for more information, visit the website.