Magnetic Drill For Narrow Spaces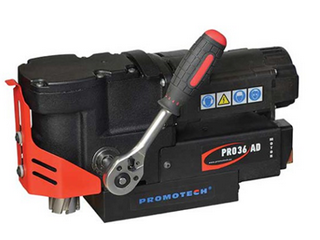 PRO 36 AD is a low profile magnetic drill for steel processing, which adapts to situations where there is little space available.
Powerful motor and sturdy electromagnetic base allow drilling holes up to 36 mm in diameter to depths of up to 30 mm (1-3 / 16 "). Detachable operating lever (equipped with ratchet), can be fixed on both sides.

Perfect solution for any application in confined spaces, where normal magnetic drills are too large.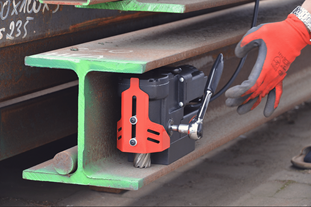 It has a height of only 176 mm and a weight of about 9.5 kg , its compact dimensions make it easy to transport and position, allowing a wide operational flexibility.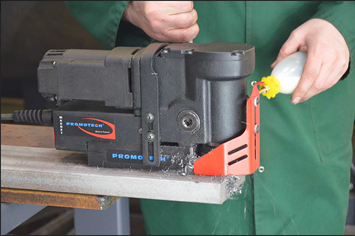 The PRO-36 AD accepts both TCT and HSS cutters as well as twist drill drills with 19.05mm (3/4 ") Weldon shank.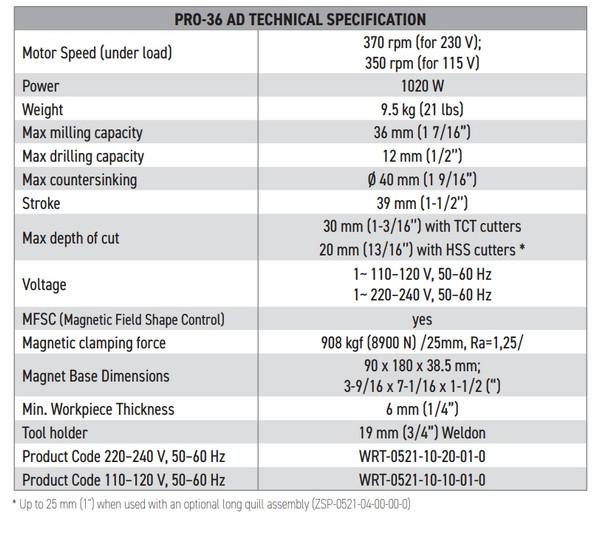 The mag drill is supplied with its plastic carrying case, handle, one handle adapter, one 6.34 x 74 mm and one 7.98 x 85 mm guide pin, safety strap and 4 mm hex wrench.
(Watch the video )
For more information, visit the website.