Wooden House for the Garden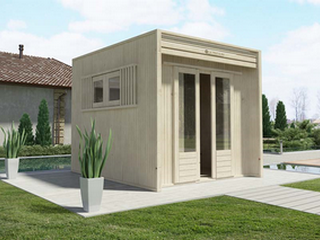 The CUBO wooden house is a comfortable structure, with a modern and sophisticated design, useful for organizing garden tools, or to be used by DIY enthusiasts, as a refuge in which to dedicate themselves to small do-it-yourself jobs.
The CUBO wooden house, available in various sizes, is made up of multilayer fir panels that ensure its stability and durability over time. Each 50 cm wide panel is modular and equipped with a joint system that ensures simple and effective assembly.
The wooden house is complete with raised floor which represents a valid protection from soil moisture.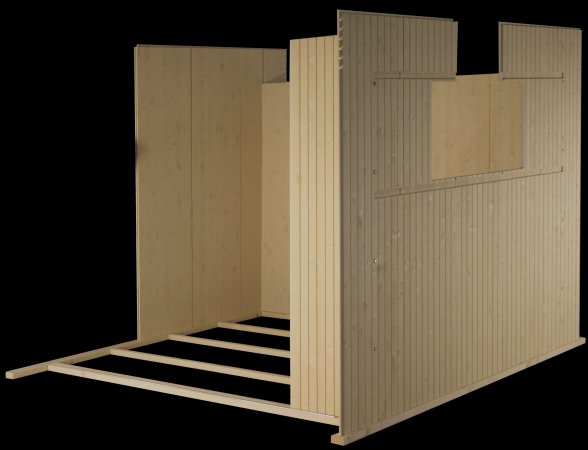 The pitched roof is made of 20 mm thick beads coated with self-adhesive bituminous waterproofing sheath, drains rainwater from the back of the house. The roof remains hidden by the walls, which thus guarantee a parallelepiped aesthetic characteristic.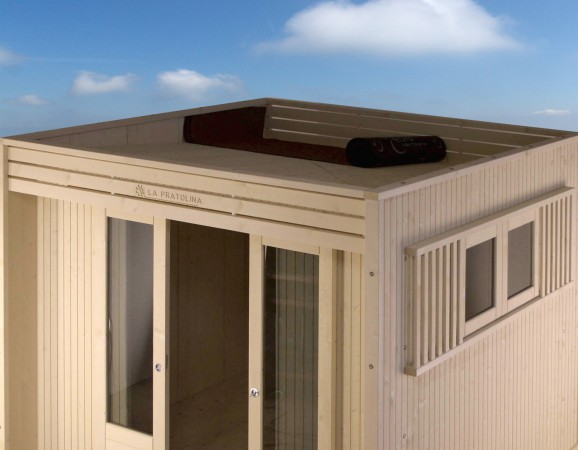 Each element is treated with an anti-woodworm, anti-mold impregnating agent with a protective function from UV rays and finally, a layer of water-based paint completely covers the house.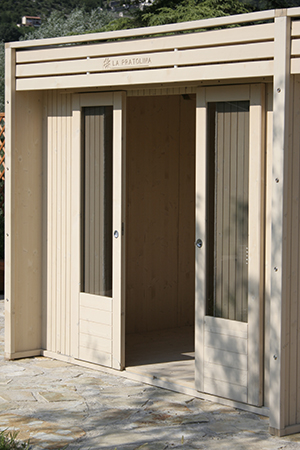 The wooden house is complete with functional sliding doors and windows with a modern and refined design.

The house is supplied in a DIY kit complete with all machined parts, hardware and assembly instructions.
(Watch the video )
For more information, visit the manufacturer's website.