Motorcycle Lift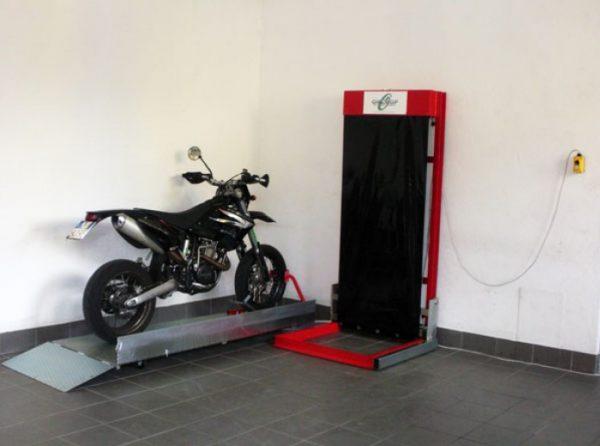 Parking the motorbike in the garage when the car is already present is not always possible and is not always an easy operation.
The OMCROP SL-09 platform is a parking and lifting system that allows you to place the motorcycle in an elevated position in complete safety, freeing up space at the floor level and facilitating the parking of an additional vehicle.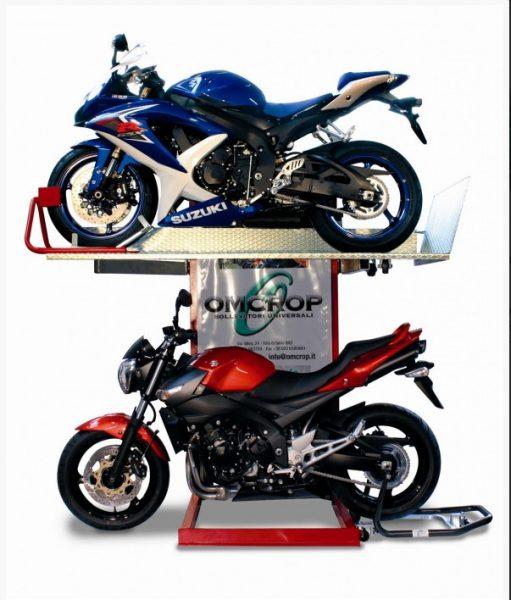 Ideal for box with limited space, it allows you to take the bike to a higher level, for example above the hood of the car (up to 150 cm). It is also possible to rotate it allowing you to place the vehicle in the most comfortable position possible.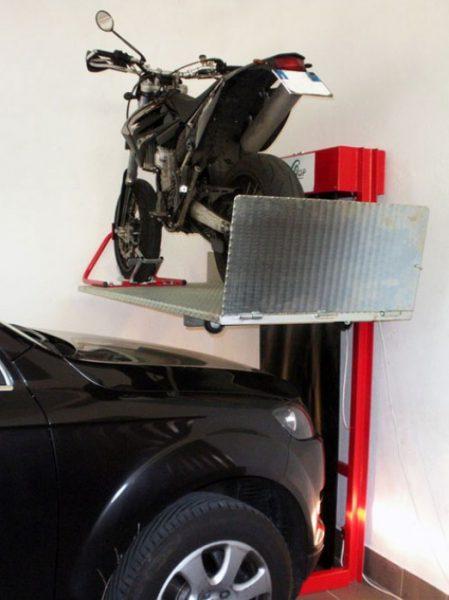 Positioned at the bottom of the garage, it allows you to lift the motorcycle, scooter or any other two-wheeled vehicle and leave the garage size completely unchanged, making it possible to park the car at the same time.
To fix the motorcycle, simply place it on the platform using its stand, raise the slide and rotate the platform 90 ° towards the lift structure. At this point, just press the button to raise it to the desired height.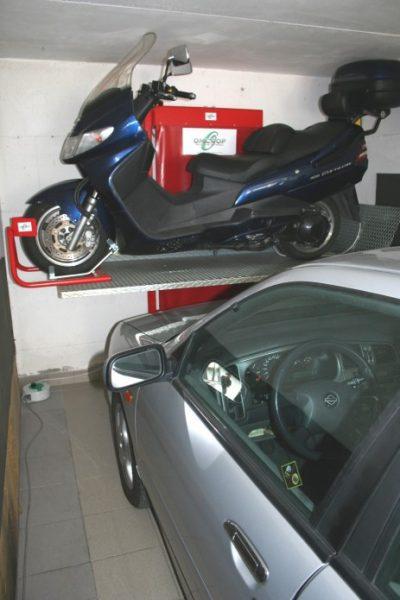 On the platform it is possible to mount the wheel clamp (optional) which allows to facilitate the positioning of the motorcycle in a fast and safe way.
(Watch the video )
Installation is quite simple, in fact, thanks to its self-supporting structure, it does not require masonry work, 4 dowels are enough to fix it to the wall.

Dimensions
| | |
| --- | --- |
| Lift height: | 200 cm |
| Platform length: | 200 cm |
| Platform width: | 80 cm |
| Maximum platform height: | 150 cm |
| Maximum platform footprint: | 230 cm |
For more information, visit the site , while to buy, click here .