Water Jet Fire Fighting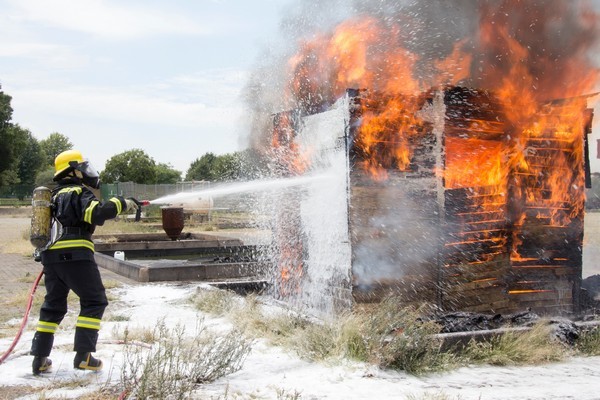 Closed environments invaded by flames are difficult to reach by those on duty intent extinguish a fire inside a building.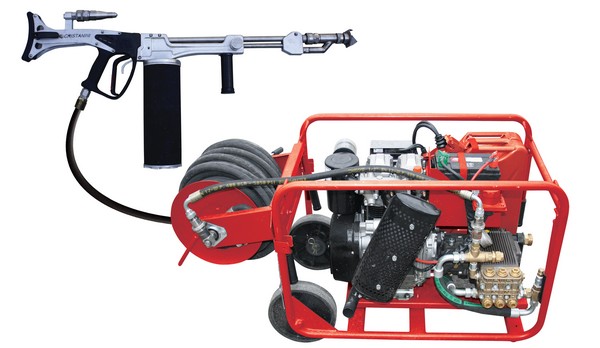 WJFE 300 is a revolutionary fire fighting system, especially in indoor environments, it is able to perforate the walls of any material (wood, steel, plastic, glass, concrete, etc.) and to cross it with the jet of water.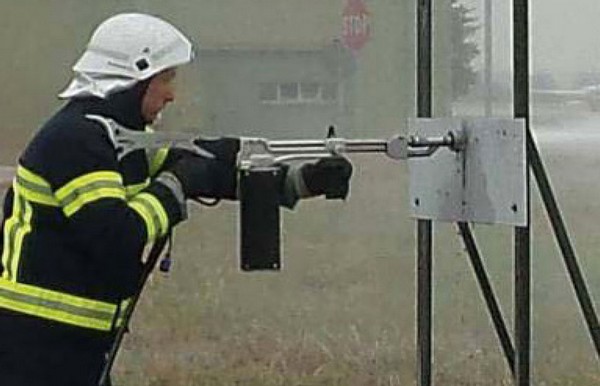 The system used is a patented spear with a particular mixing system of abrasive and water on the spear itself, the result of the most intelligent and sophisticated engineering.
(Watch the video )
The extinguishing process begins with the drilling of the wall, at the end of which, the water is sprayed at 350 bar by the special nozzle (the free jet can reach up to 10 meters away). The high pressure ejection of the water, causes the fog produced to instantly transform into steam, increasing its volume by about 1700 times. The steam, saturates the environment and removes oxygen from the flames, which are scaled down by consequently lowering the temperature.
Technical features: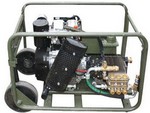 Motor body WJFE 300 MODULAR:
Weight: 127.5 kg;
Dimensions: 900x560x600 mm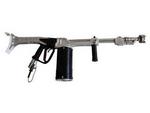 Launch:
Weight: 7.5 kg (without abrasive cartridge 5.5 kg);
Length: 1320 mm;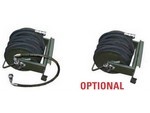 Piping:
Total weight: 28 kg;
Length of the hose: 40 meters;
(second hose reel with 40 mt of hose: OPTIONAL)
For more information, visit the website.