Directional Motorbike Stand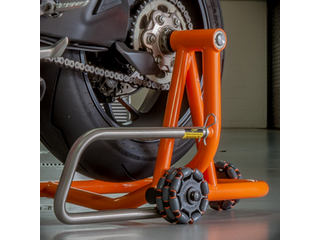 When the garage is not very large, or when space is limited by the presence of other vehicles or objects, parking the motorbike can present difficulty, perhaps without always having the opportunity to make the most of the room.
Dynamoto is a support stand to park and move the motorcycle comfortably inside the box: it is equipped with multidirectional wheels that allow a complete rotation of the motorcycle by 180 degrees and precision lateral translation movements in complete safety.
The maneuvering and positioning of motorcycles is easy and problem-free, allowing you to take advantage of spaces where it would not be possible to park the vehicle with "driving" maneuvers.

With Dynamoto, the operation of returning home, parking inside the garage, becomes much easier.
Multidirectional wheels do not rotate like trolley wheels or other wheels: they have a fixed orientation but still offer 360 ° mobility.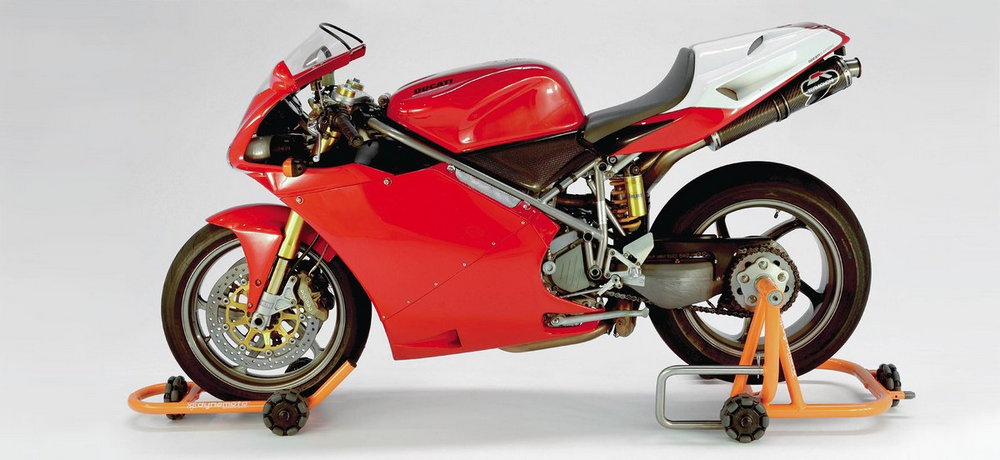 This type of wheels, not being pivoting, are already positioned for any direction of movement and furthermore, not being able to rotate on a vertical axis, they do not move unexpectedly under the load when the motorcycle is lifted.
(Watch the video )
For more information, visit the website.