Camping Stove with Charger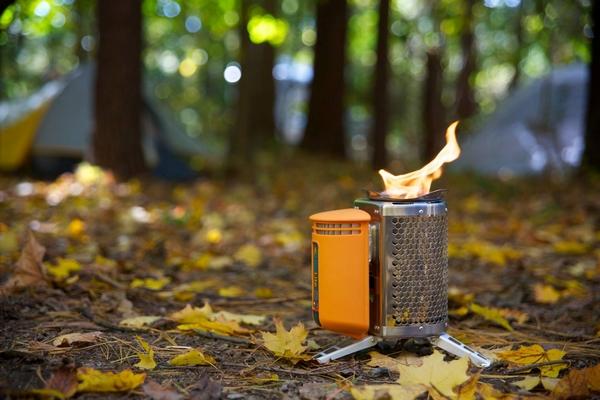 If you love camping and hiking, but do not want to give up the comforts of modern technology you can not do without a CampStove 2+.
CampStove 2+ is an innovative and environmentally friendly camping stove that offers the possibility of cooking outdoors using renewable energy sources.
Basically it is a normal portable stove but it also has the ability to generate electricity using the heat produced by burning wood.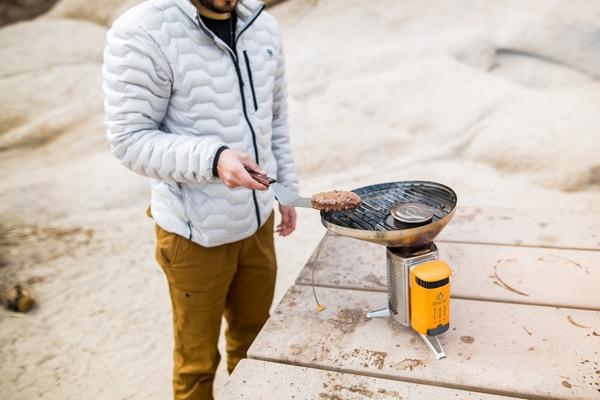 This stove uses a thermoelectric system to transform heat into electricity, allowing you to power LED lights, recharge smartphones or other compatible USB devices.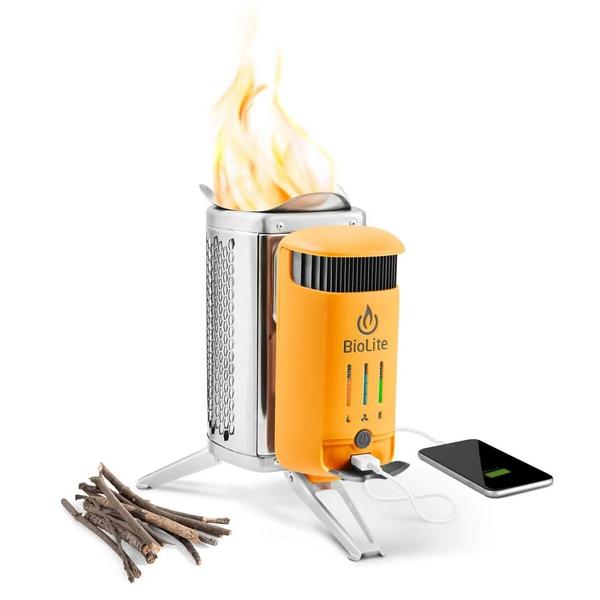 The campstove 2+ is lightweight and portable, ideal for hiking, camping or other outdoor activities. It is made of heat resistant materials and has a solid structure to ensure safety during use.
The ergonomic design is easy to mount, has an opening for the insertion of wood and a ventilation system to facilitate efficient combustion.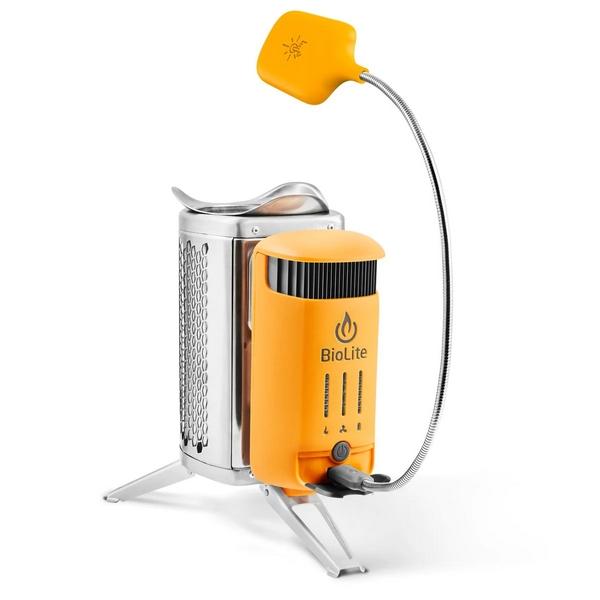 The stove is equipped with an integrated battery that stores the energy generated during cooking. This battery can be removed and used to charge USB devices.
In addition, the campstove 2+ has a battery fan that can be activated to improve combustion, increasing efficiency and reducing emissions.
In summary, campstove 2+ is an environmentally friendly and versatile camping stove that uses renewable wood energy to generate electricity.
With its portability and advanced features, it offers a practical solution for cooking and charging electronic devices during outdoor adventures.
(Watch the video)
For a better experience of use is also available as accessories the Complete Cook Kit, a series of accessories for cooking food.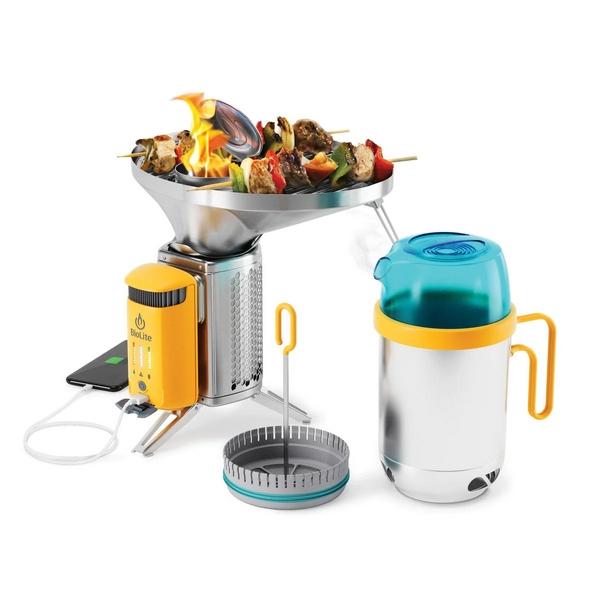 Technical Specifications
| | |
| --- | --- |
| BATTERY | 3,200 mAh |
| USB OUTPUT | 3 watts |
| FLEXLIGHT | 100 Lumens, powered via USB |
| BOIL TIME | 4.5 minutes for 1L |
| DIMENSIONS | Packed: 127mm x 201mm |
| WEIGHT | 935g |
To know the price and for more information, visit the website.