Folding Caravan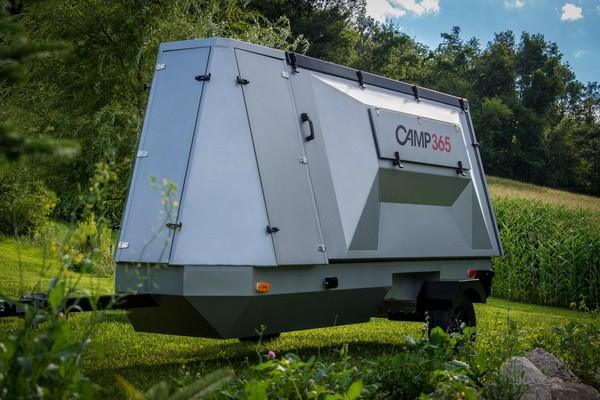 Camp 365 is a folding caravan mounted on an appendage trolley to be towed by the car with a minimum footprint.
The trolley has a height of 2 meters from the ground and a width of approximately 1.2 meters. It has a narrow and aerodynamic shape and a weight of about 680 kg, allowing fuel savings on every journey.
The wheel axle has a variable width, so when it comes to driving narrow roads, it is possible to decrease the distance between the wheels to 1.2 meters in less than 90 seconds to reach places where no other caravan could go.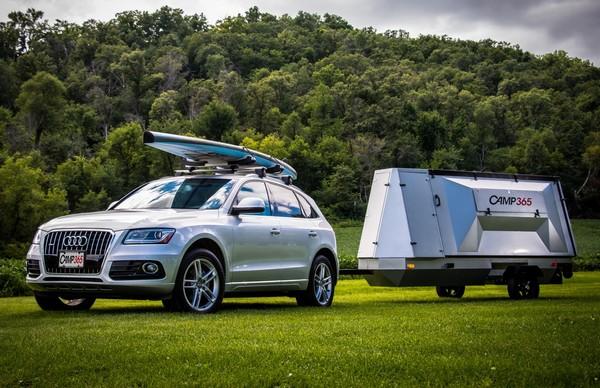 Once folded, this caravan is high only 2 mt and wide only 1,2 mt, so it is possible to store it in the garage with the overall dimensions reduced to a minimum.
Thanks to the mechanically guided opening system, it can be installed and dismantled in less than ten minutes, with a few simple pushes and pulls.
When closed there are 2 cubic meters of space available indoors and there are also optional side supports for kayaks, bicycles, paddle boards, etc.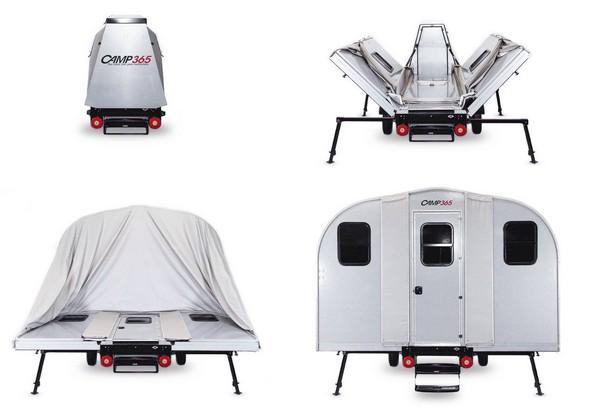 Once you reach your destination, in nine minutes you will find yourself with a 20 cubic meter cabin to spend the weekend. A generous availability of space in depth and width: 3.6 meters x 2.4 meters and a height of 2.3 meters approximately..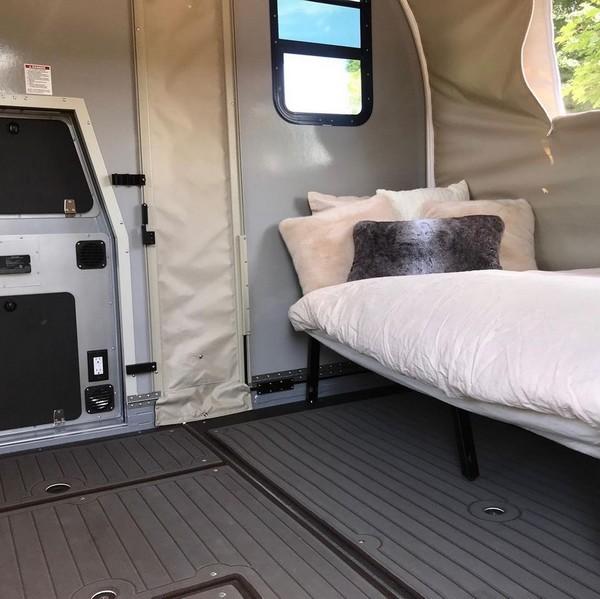 A cross ventilation system with 7 windows, efficient insulation, an electric air conditioner, an electric or propane heater, ensure cool summers and warm winters.

The materials have been carefully chosen to ensure great efficiency and durability. There is no wood that can rot, canvas that can tear or other materials that can deform or fade in the years of exposure.
(Watch the video )
Steel reinforcements maximize strength and durability, while the aluminum alloy shell minimizes weight, making it fuel efficient and towable with almost any vehicle, up to ATVs or UTVs.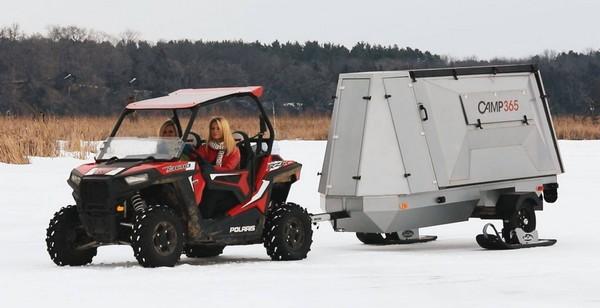 Coverage is ensured by Aqualon , a synthetic and durable fabric used in the marine industry. It resists punctures, does not fade or tear under the intense sun and can withstand extreme conditions from +150 degrees up to -40 degrees.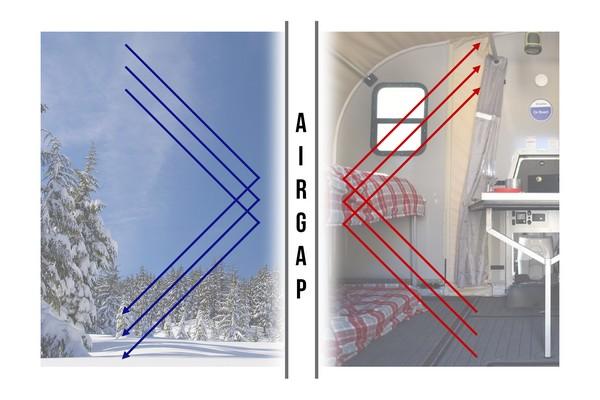 Like the dome of a stadium, Camp365 isolates with air, thanks to a gap between the outer layer and the inner layer, ensuring a high comfort in the indoor environment.
For more information, visit the website.