Modular Cabin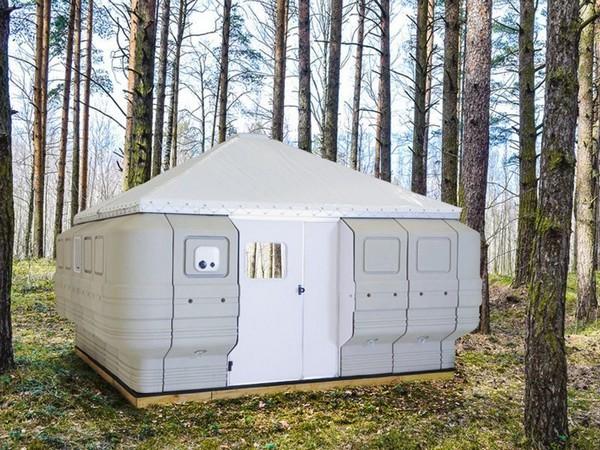 Quick Cabin is a modular living box, lightweight, sturdy, insulated and easy to assemble in no time.
This modular box, comes in complete and ready-to-use mounting kit, the only tool needed is a screwdriver.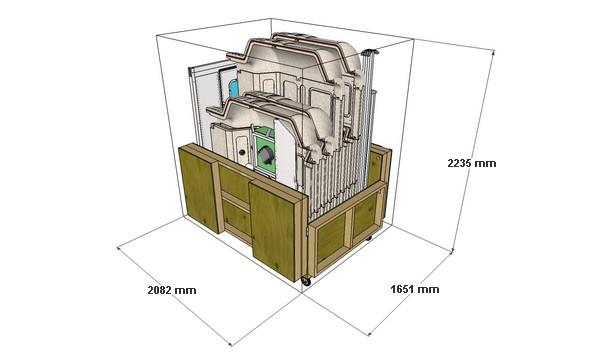 You can also add up to two extension kits. Each extension kit increases the box length by 2 panels. Each kit includes 4 wall panels, a roof extension and an additional vent.
The various components are treated with UV rays, so as to ensure a long service life. The shape of the walls has been studied in order to create a large amount of closed space without producing a large footprint at the base. Each modular component is very light (14 kg maximum), which allows easy assembly for anyone.
The panels have a size of 1523 x 533 x 76 mm for a weight of 14 kg, are printed, very resistant to punctures and UV rays.
The main material is low density polyethylene (LLDPE), as experience has shown a fair compromise between strength and flexibility. In this way the panels always fit together and provide a strong and durable shelter for many years.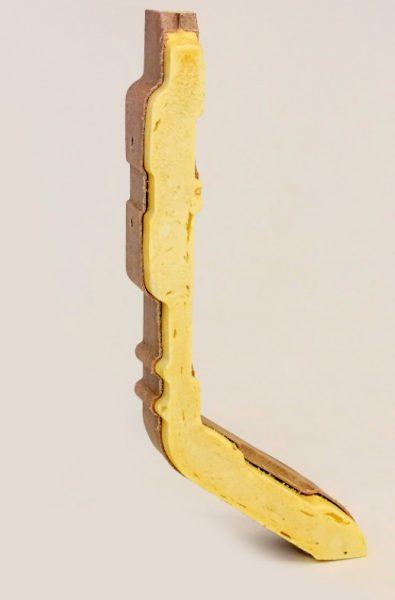 Inside the panels are filled with polyurethane foam to add strength and provide an insulating function.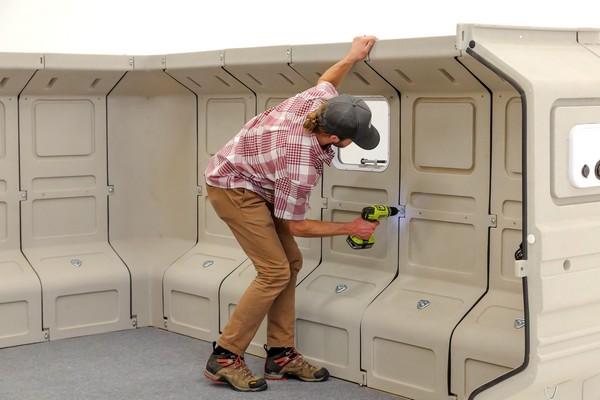 The individual elements, are connected to each other by interlocking tabs and simple screws. Each panel has a fixing ring both inside and outside, there are also threaded inserts inside to facilitate the installation of furniture. A seal on the edge of each panel ensures water tightness.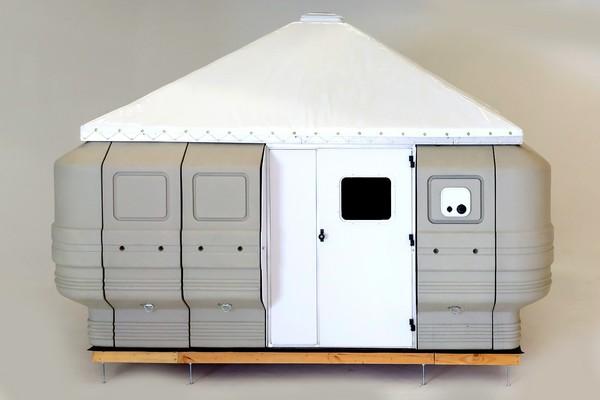 The door frame is made of lightweight aluminum tubular and replaces two box wall panels. The lightweight and sturdy insulated door is installed on hinges from which it can be lifted, facilitating transport and handling.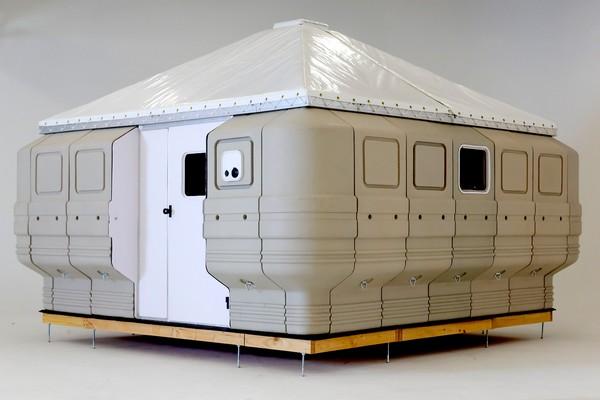 The windows are made of unbreakable acrylic material that does not yellow with time, the hinged ones are operated by a push handle with locking system.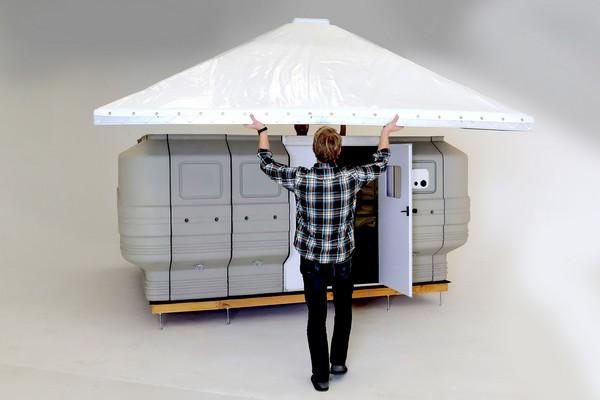 The roof consists of a lightweight aluminum frame and is easy to mount with a simple screwdriver. The cover consists of 3 layers: a durable vinyl outer layer, an intermediate insulating layer and a protective inner membrane.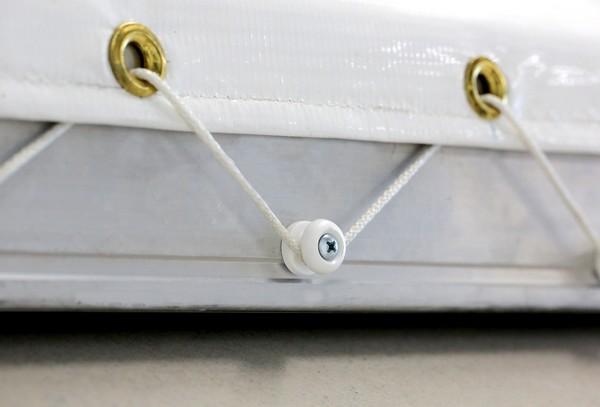 The cover quickly connects to the frame with snap buttons and rope that attaches to the knobs on the perimeter of the frame.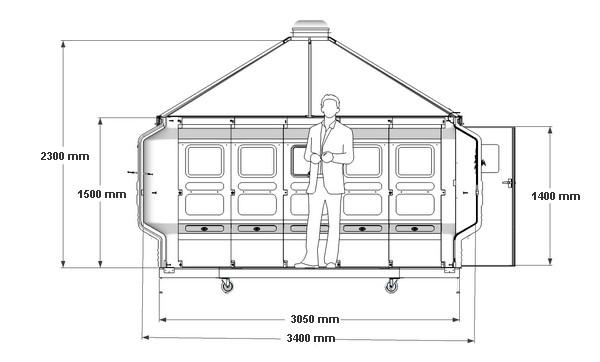 The kit includes a ceiling air intake for 355 mm campers, it is easily installed from the inside once the roof has been placed. An LED ring around the air intake provides adequate lighting for the indoor environment.
(Watch the video)
As an option, furniture elements such as shelves, cabinet with sink and cabinet with worktop are also available.
For more information, visit the website.