Towing Robot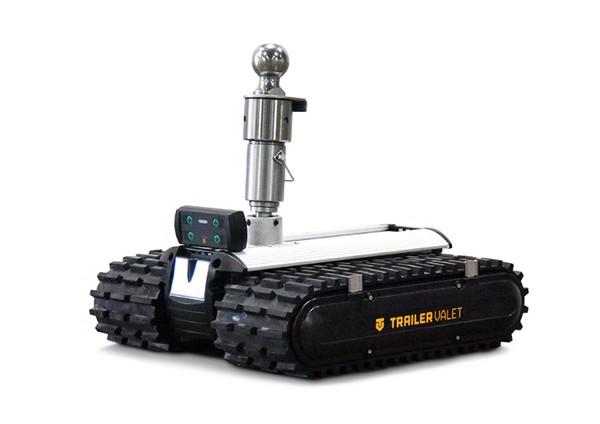 The Trailer Valet RVR9 is a trolley designed to simplify the handling of trailers without the need to use vehicles with a hitch.
Compared to Tailer Valet XL, this product is placed on a completely new level, you do not need to be nearby, bend over and use a drill.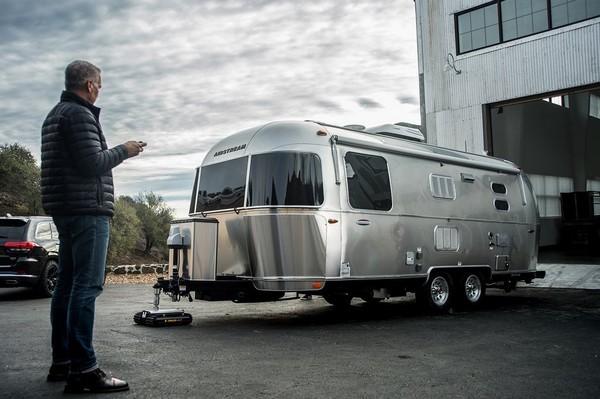 The control is via a remote control so you can move your trailers in tight spaces without having to ask for help to look around corners.
This remote controlled cart is a useful tool for moving camper boats or small houses equipped with trailers on 2 or more axles.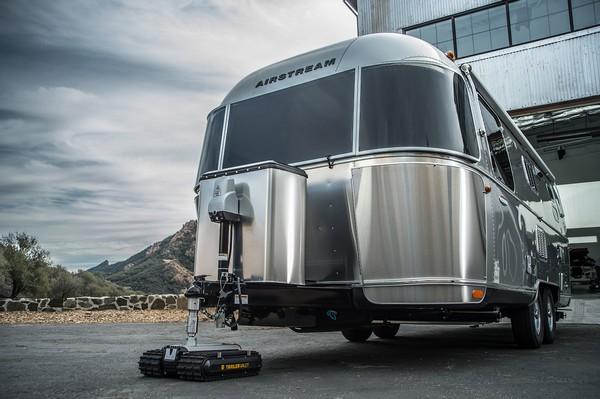 The wireless control system, with the push of a button allows you to move the trailers up to a distance of 12 meters.
The RVR9, made of lightweight materials with high resistance, is driven by 4 planetary gearboxes with high torque, capable of handling trailers with 1 or 2 axes up to 4000 kg of weight at a speed of 7 meters per minute. Heavy duty track treads allow high traction on different types of surfaces.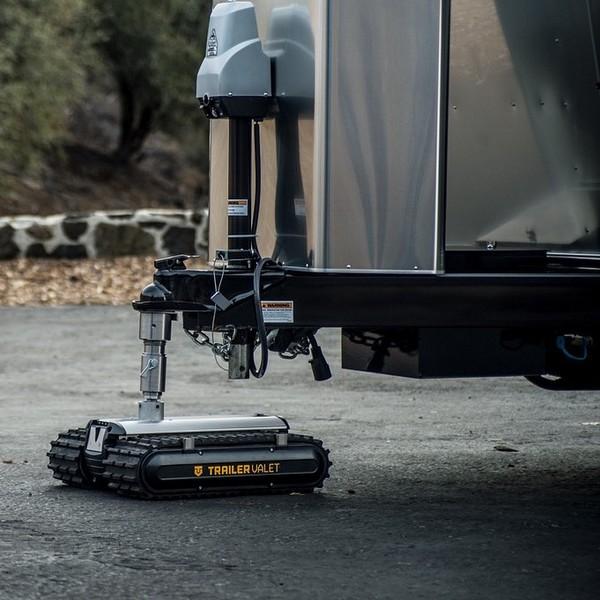 The connection to the trailer is very simple, thanks to the patented ball anchoring system this robot is equipped with (2″ and 2 5/16″ coupling balls included).
(Watch the video)
The robot is powered by a rechargeable lithium-ion battery that offers a range of 30 minutes of continuous use.
Technical Specifications
| | |
| --- | --- |
| Dimension: | 533 x 457 x 305 mm |
| Weight: | 35 kg |
| Speed | 7 m/min with load – 9 m/min without load |
| Power supply: | 24V |
| Towing Capacity: | up to 4000 kg |
For more information, visit the website.