Landing Craft

Hard Drive Marine's Landing Craft boats are a unique line of aluminum service boats that eliminate the need for ports, jetties or other special structures, allowing docking on rugged and remote shores.
These boats have been studied for the landing of means, equipments or materials in all the conditions of berthing in function of the morphology of the coasts.
Conventional landing craft are usually characterized by a low bow profile in order to reduce the height with respect to the shore.
This type of design, aimed at facilitating loading and unloading operations, involves a reduction in the performance of the boat in certain speed ranges and in conditions of rough water.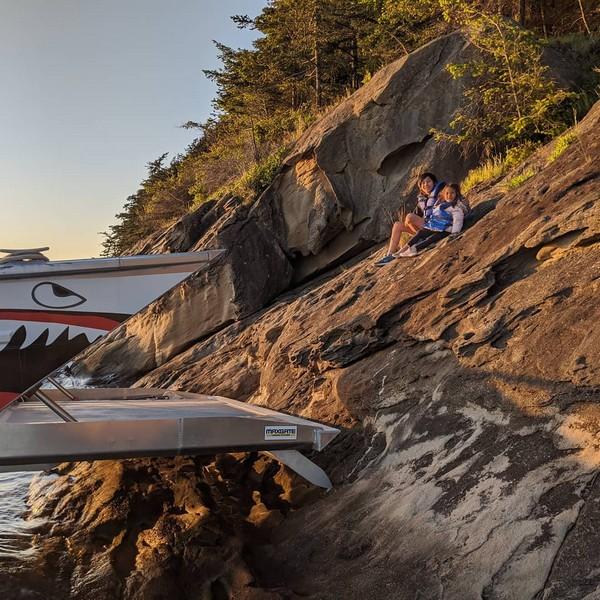 Boats equipped with the Maxgate system also offer additional features to facilitate the approach to the shore.
It is a hydraulic handling landing system that allows a more solid anchorage and a more effective approach to the shore.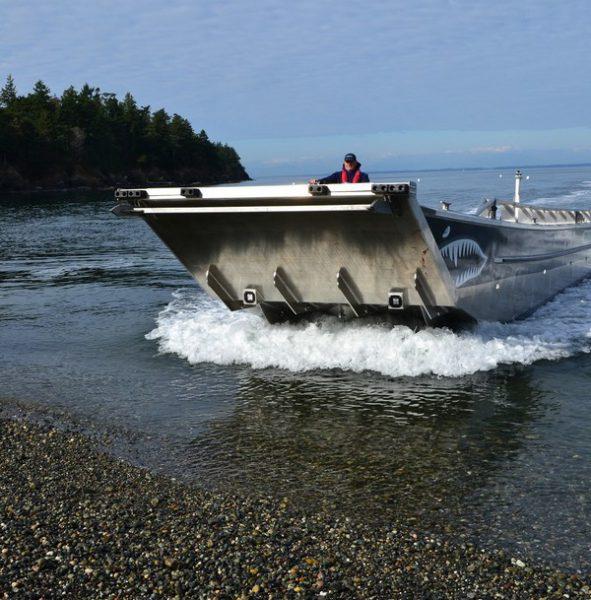 The Maxgate system consists of a fitted tailgate driven by an hydraulic system that allows the vehicle to cling to the ground or rock ensuring a more solid mooring in conditions of strong wind or tide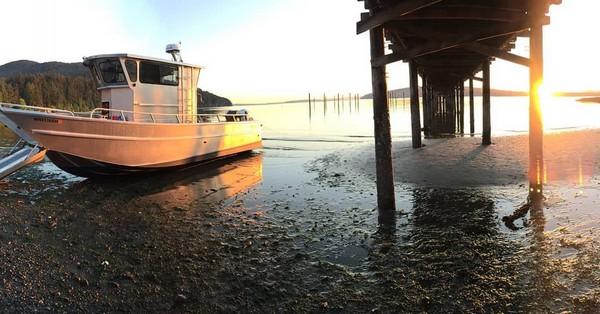 These articulated tips are able to pull or push the boat in and out of the beach, allowing you to reach or get away from the landing point even at low tide, avoiding waiting for the return of high tide.
With an optional wireless control, door remote control with the articulated drill system is possible. The Maxgate system allows you to load and unload up to several hundred pounds without the worry of getting grounded by the tide's retreat.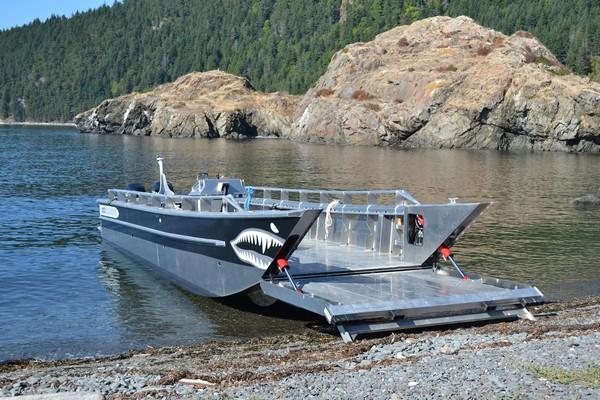 If you need to take the boat dry, simply lower the maxi gate to hook the shore and tow the boat, the tips also become stabilizers and prevent the boat from bending over, leaving the boat stable until the next tide.
(Watch the video)
The Maxgate also allows you to lay the bow ramp on the pier and anchor the boat with the ferrules. This function allows loading on the platform without lifting weights, for example, using trolleys.
The large mobile ramp allowing the landing of vehicles and equipment, makes Landing Craft a boat suitable for fast rescue on land, and missions of support or assistance in areas not served by ports.
For more information, visit the website.