Trailers Mover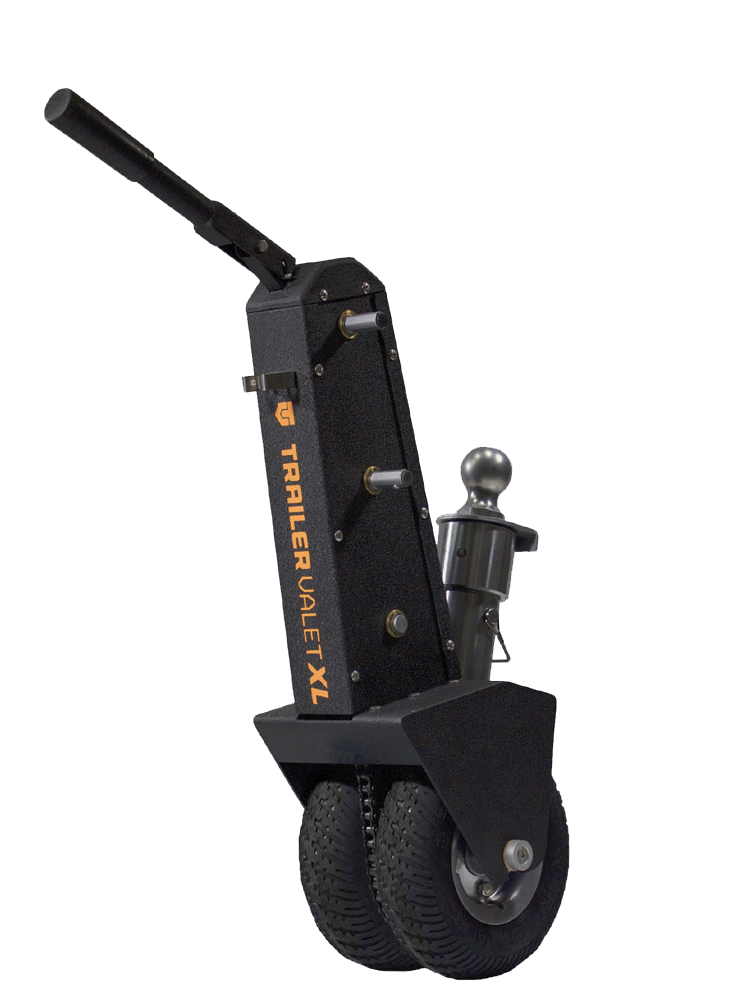 The Trailer Valet XL is a sturdy and compact trolley capable of moving trailers up to 4500 kg.
It is a valuable aid to move the appendix trailers in confined spaces, such as the garage or other situations where the car does not have freedom of movement and therefore it is not possible to align in the desired way.
However, its maneuverability makes it preferable to a motor vehicle for ease and times of action.
Trailer Valet XL is a tool suitable for handling appendix trailers , campers and boat trailers . Suitable for both personal use (in garages, car parks, etc.) and for professional use, for example small shipyards that need to continuously manage space by moving boats for repair operations.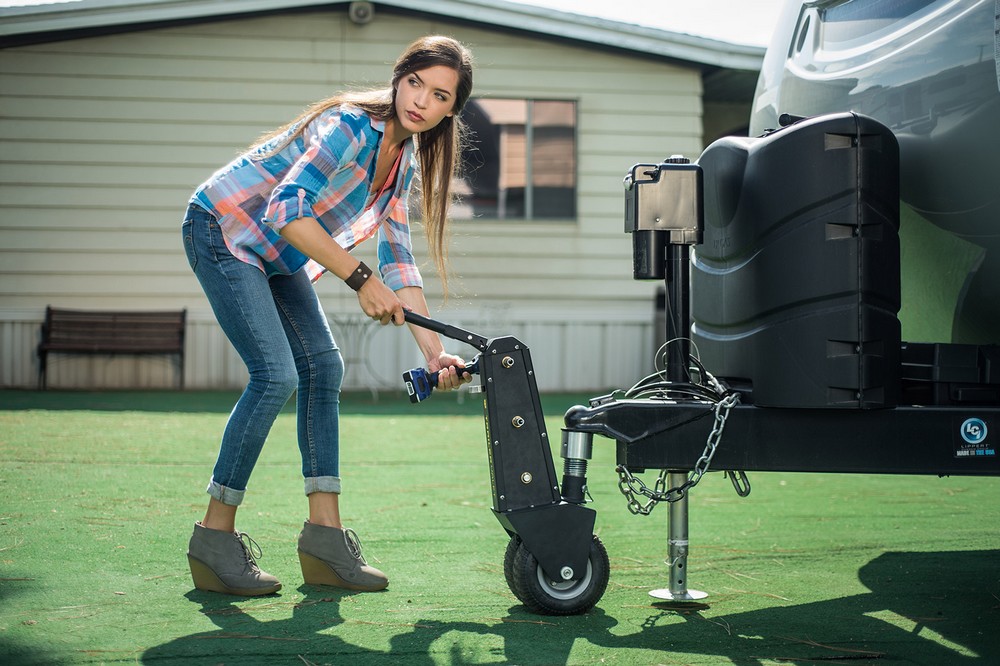 Operation is simple:
The trolley is connected to the trailer with the quick coupling
The connection is fixed with a screw nut
The trailer is raised by acting on the upper crank
At this point, the traction movement can be produced with the lateral crank which transmits the motion. Acting on the control lever it is possible to steer by making very tight bending radii.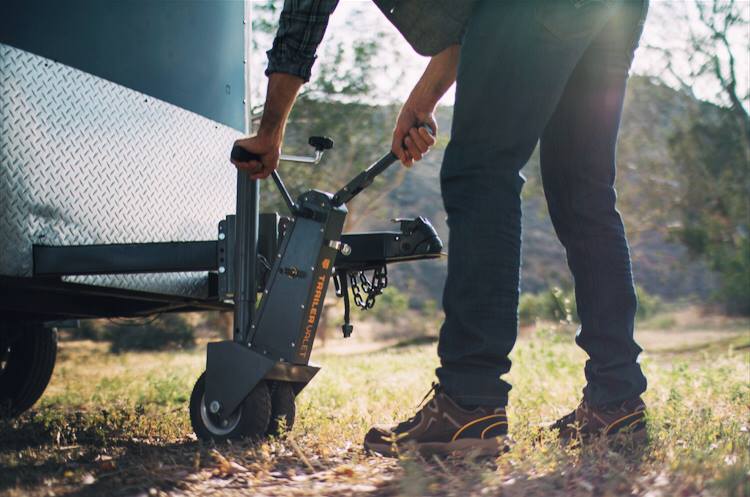 The traction crank is connected to a chain drive system and by means of gears and reductions the effort and speed can be adjusted. Alternatively, it is possible to insert a battery-powered drill further facilitating handling even in situations of slight slopes.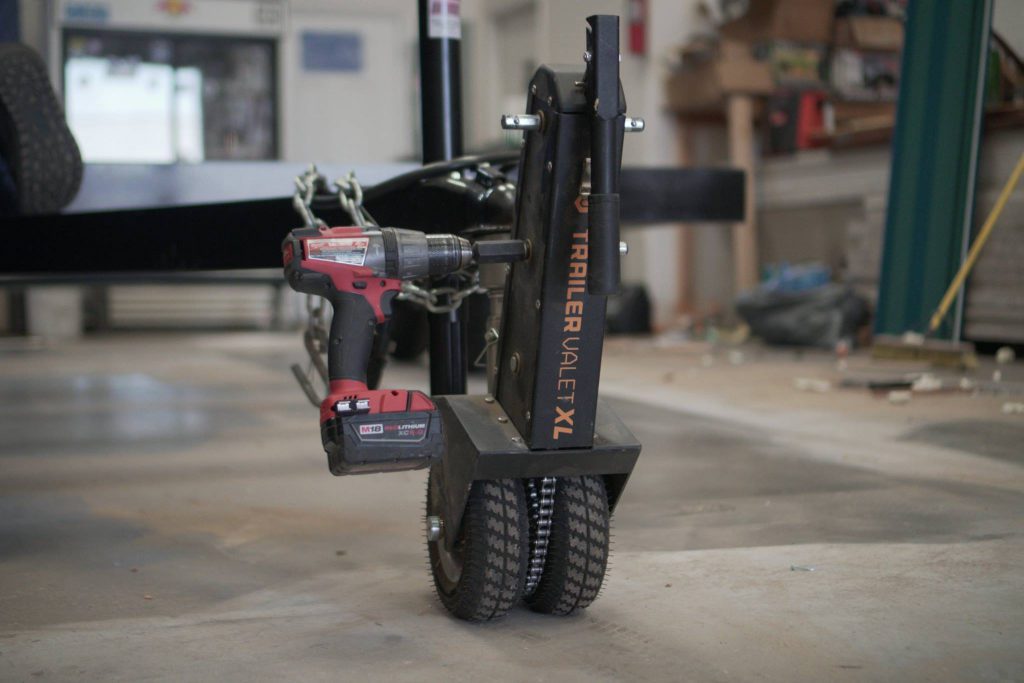 The Trailer Valet XL is equipped with two 9 "wheels capable of supporting up to 200 kg per wheel and an automatic brake that is activated when the handle is released, ensuring further safety in operations.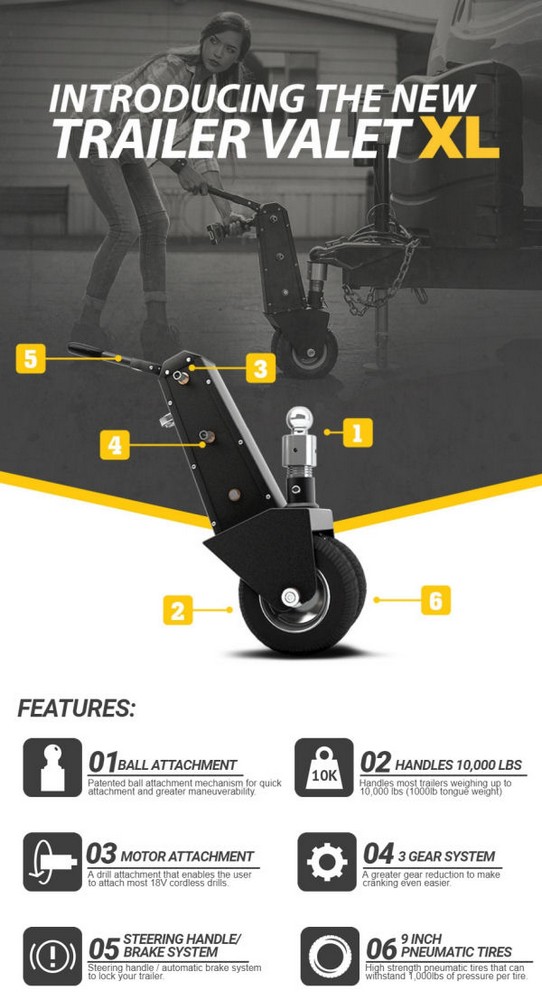 This tool is designed for handling boats, campers and trailers in general made to be towed by motor vehicles. The advantages are evident, for example, when it is necessary to operate in closed and too narrow spaces to be able to operate easily with a motor vehicle.
(Watch the video )
The Trailer Valet XL is made of high-strength powder-coated steel, has a weight of approximately 20 kg and a small footprint, making it easy to transport and convenient to store when not in use.
For more information, visit the website.