Mini Ultrasonic Washing Machine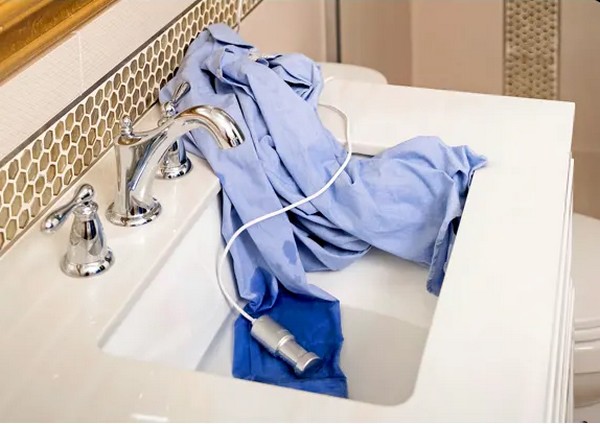 Sonik Soak is a portable cleaning device, an effective tool for cleaning needs wherever you go. Whether it's a business trip, a camping holiday, by the sea or in the mountains.
Sonic Soak generates modulated ultrasonic waves that travel through water to eradicate dirt particles at the microscopic level.
(Watch the video )
Ultrasonic waves act at a frequency outside the range of hearing and in water generate microscopic cavitation bubbles. These bubbles implode and create strong pressure, removing contaminating particles.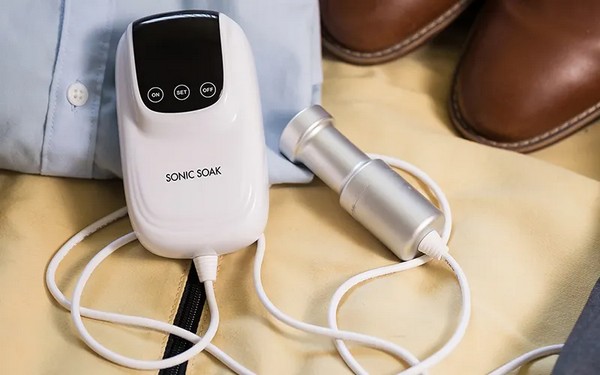 Ultrasonic technology has been used for years in medical and industrial applications and has been shown to achieve unmatched cleaning results. This technology has been compacted into an elegant stainless steel casing. Numerous laboratory tests have demonstrated the effectiveness of cleaning on clothes and objects of various kinds.
Sonik Soak, can be used in the sink, in a bucket, in a bowl and even in a plastic bag. Any liquid container is sufficient for its use.
Thanks to the ultrasonic waves that arrive at a microscopic level, Sonic Soak can reach places where the traditional washing machine can not. In the end, you get clothes that are not only cleaner, but also delicately washed without the stresses and wear of mechanical washing.
This cleaning tool proves its effectiveness up to 2 kg of laundry. Heavier items such as jeans or bedding are not recommended for washing with Sonic Soak.
The washing capacity is not limited to just fabrics, but is extended to any other object in the house.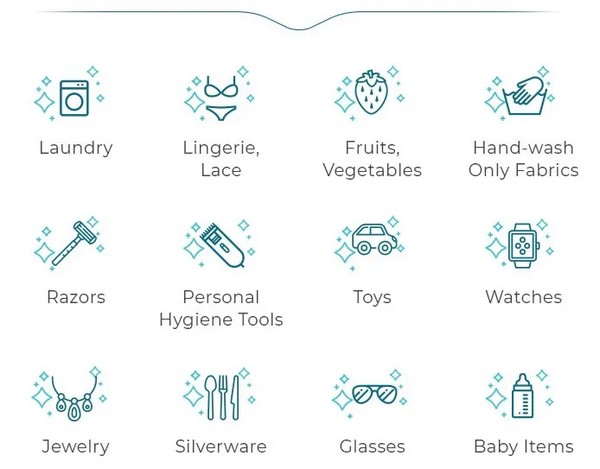 In 4 simple steps, you can start cleaning any small to medium sized object. It's easy to use, just plug it in and let the device do its job.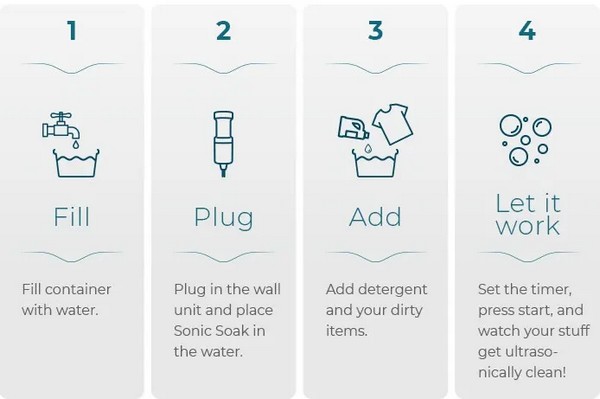 The ultrasonic wash thoroughly but gently objects, destroying dirt, any chemicals and bacteria.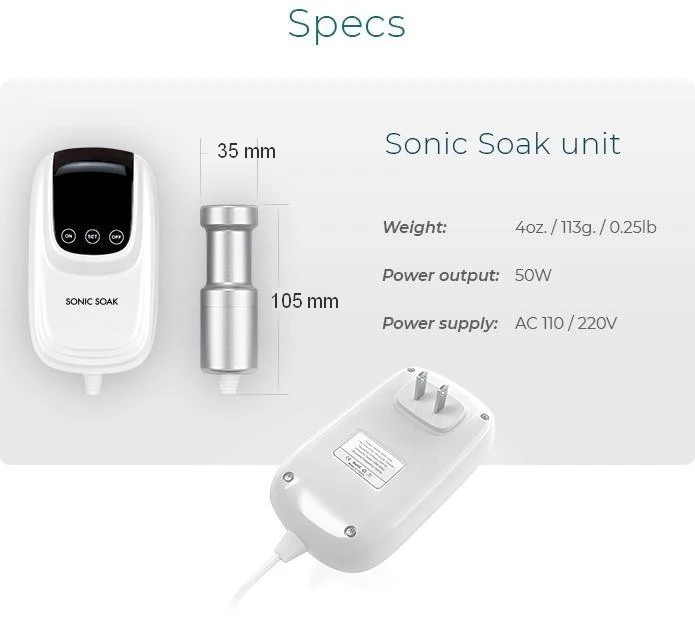 | | |
| --- | --- |
| Specifications | |
| Supply voltage | 100V, 110V, or 220V 50/60 Hz |
| Operating frequency | Operating Ultrasonic Frequency |
| Power | 50 Watts |
| Weight | 113 g |
| Operation Setting | 3, 6, 12 or 15 minutes |
For more information, visit the website .