Micro Percussion Marker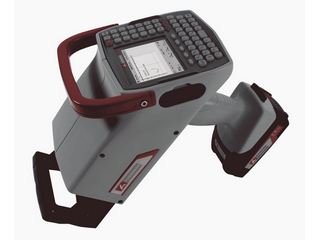 FlyMarker® mini is a portable, battery-operated micro-percussion marker weighing just 2.4 kg with a printing area of ​​65 x 30 mm.
This device allows for a durable, forgery-proof marking on most materials such as plastic, aluminum, stainless steel and even hardened steel.
The power supply is by lithium ion batteries (18V, 2 Ah), so FlyMarker® mini allows you to work in absolute freedom from cables or compressed air pipes.
The marking force can be manually adjusted according to the material and the needs of the case. The mark of the marking remains clearly visible even after subsequent processing, such as sandblasting, painting, etc.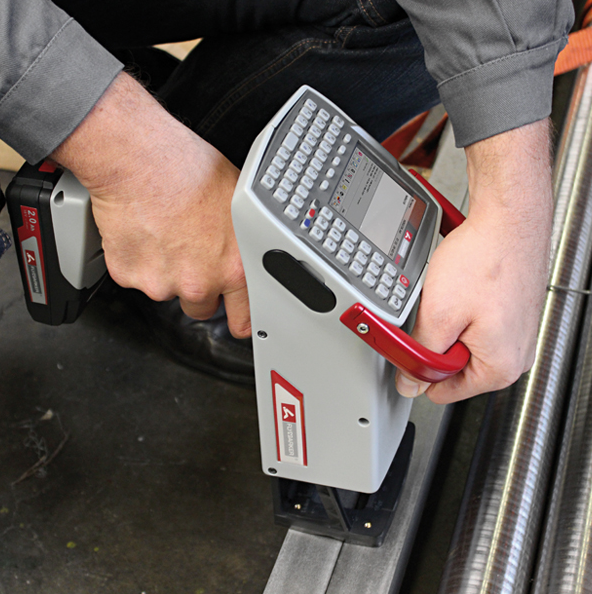 In addition to lettering and numbers, it is also possible to mark company logos, control marks or Data Matrix codes.

Settings are made via a high resolution colour LCD display and a touch keyboard integrated into the device.

An intuitive software allows you to set the marking, while the USB interface allows you to import and export marking data by connecting to a PC. Through the interfaces it is possible to connect external devices, such as the barcode reader whose scanned data can be immediately marked on the desired element without further processing.
For special applications such as the front marking of round pieces, numerous optional accessories are available, through the threaded holes on the positioning plate it is possible to mount customized equipment.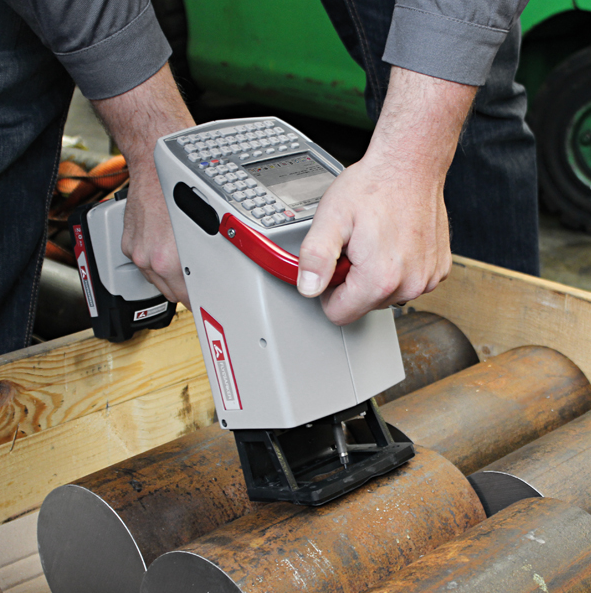 The ergonomic shape and the additional handle allow for a firm, precise and comfortable grip, reducing effort and fatigue.
(Watch the video )
Among the various accessories there is a column support with various adjustments, thanks to which FlyMarker® can be used as a table marking system.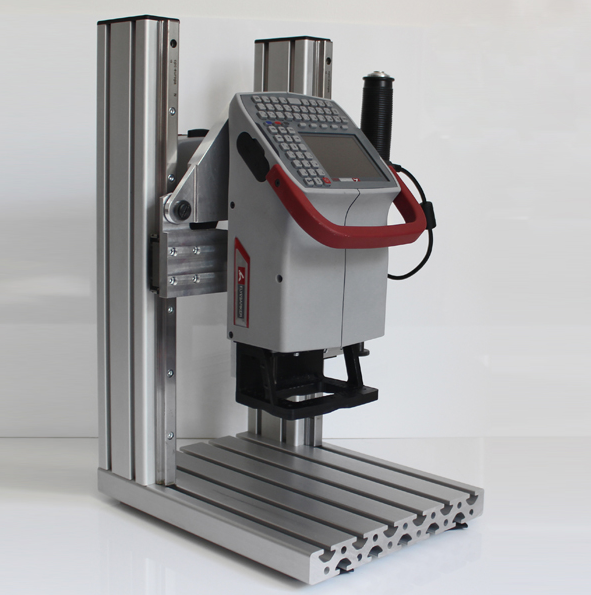 For more information, visit the website.