Robot Lawn Mower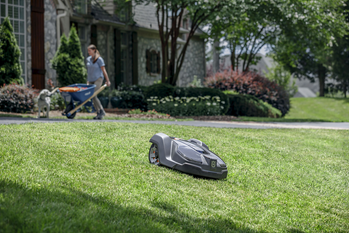 Husqvarna Automower ® is a fully automatic robotic lawn mower for lawn maintenance, whose working area is delimited by an electronic perimeter. A boundary wire ensures precise and safe operation.
Once the installation has been carried out, the robot, in total independence, will take care of maintaining a perfectly uniform lawn for many years.
Each time the batteries run out, Automower® automatically returns to the charging station.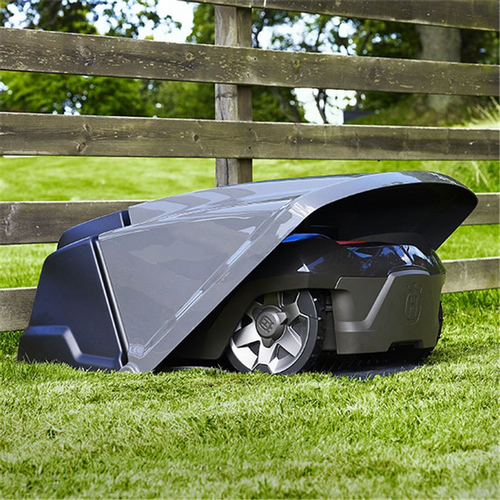 The noise is reduced to a minimum, just 58 dB (A), so it can work even at night without causing any trouble.
These robotic lawn mowers move along a random path, managing all the spaces in the garden so as not to leave traces of its passage.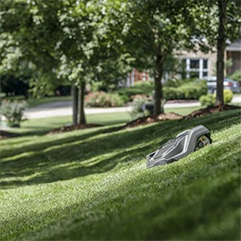 Automower® is designed to cut grass in all weather conditions: it works without problems in rain or humidity. It also works on difficult terrain, with steep slopes (up to 70%), obstacles and narrow access points. For sloping lawns, wheel kits are available to improve traction and with the all-wheel drive model (435 AX AWD) you can tackle even the toughest uneven terrain.
(Watch the video )
The cutting height is adjusted by pressing a button on the display or through the dedicated Automower® Connect app . Thanks to three razor sharp carbon razor blades, a very fine cut is made shredding the grass, thus producing a natural fertilizer and eliminating the problem of harvesting.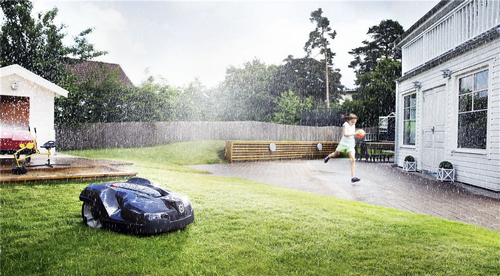 Husqvarna Automower® cuts little and often, in sunshine or rain, the climate timer maximizes the mowing time so the mower will work harder in periods of greatest grass growth and less in the driest and sunniest days.
These robotic lawn mowers are equipped with a GPS system that creates a map of the garden in order to know which parts of the lawn have already been covered and to adjust the cutting program accordingly.
The robot requires the entry of a PIN code for any intervention and immediately emits an alarm signal if this is not entered before being stopped or raised. In case of theft, the mower is unusable, as it cannot be combined with other charging stations.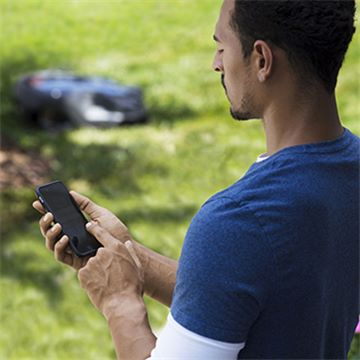 Automower® Connect gives you full control of your Husqvarna Automower® from wherever you are thanks to the GPS tracker and the internet connection of your smartphone. Among other things, it allows starting, stopping and monitoring what it is doing at that precise moment.
For more information, visit the website.