Photovoltaic System Smartflower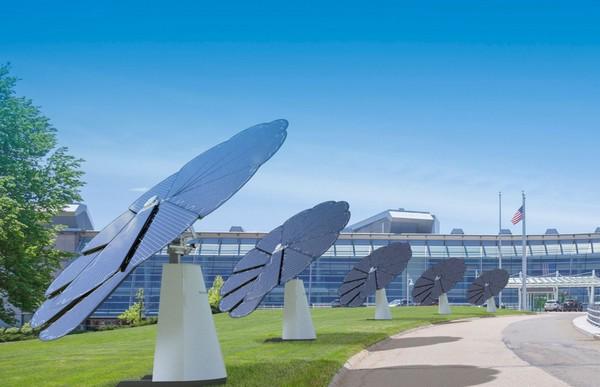 Traditional photovoltaic panels are generally placed on the roofs of houses or on special reserved areas near homes. Although their presence has benefits, these panels permanently occupy more or less significant surfaces, require more or less difficult cleaning depending on the location and in some cases present problems of heat dissipation. These last two aspects can have a great influence from the point of view of efficiency and therefore of efficient production of electricity.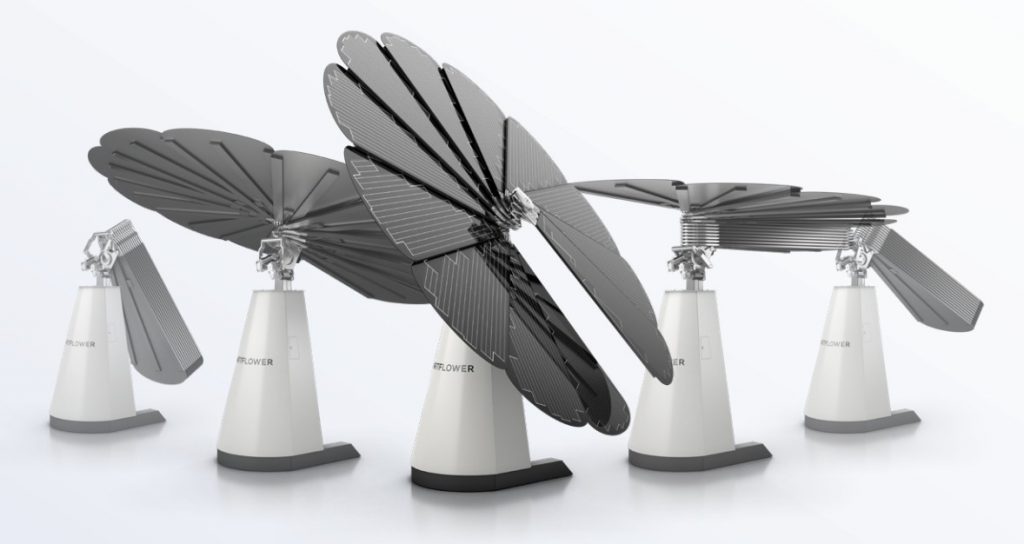 Smartflower is a revolutionary, easy-to-install solar energy capture system that follows the sun from sunrise to sunset. It's characterized by an elegant design under which hides a fully integrated intelligent system capable of obtaining 40% of energy compared to a common solar panel. This product efficiently tracks the sun, after which, every day at sunset it folds automatically and cleans itself to keep the performance always at maximum.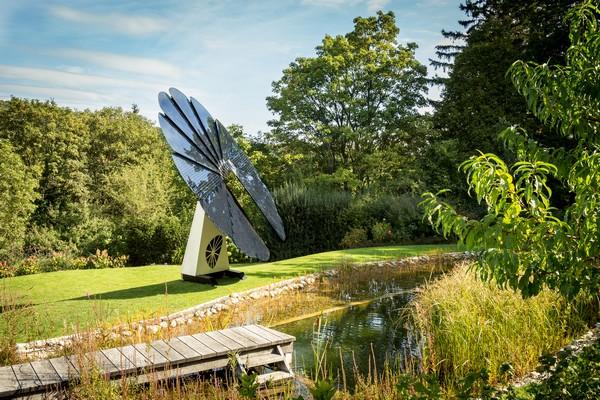 It is a system composed of 12 petals, each consisting of 40 photovoltaic cells in monocrystalline silicon, so as to compose a "flower" in the operating phase, which then overlap in the resting phases. When resting, the Smartflower minimizes footprint and exposure to wind gusts.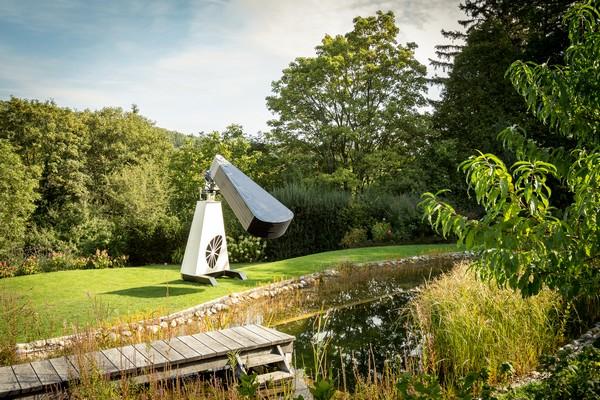 An intelligent tracking system allows the Smartflower to open automatically every morning at dawn. The double-axis movement allows the orientation of the solar panels to follow the sun all day, constantly maintaining the optimal angle of 90°.
The panels are designed to promote air circulation and avoid the accumulation of heat in order to minimize temperatures.
(Watch the video)
These features allow a higher efficiency than a conventional panel system and produce 4,000-6,400 kWh/year, depending on the geographical location.
Smartflower can be used to load electric vehicles thanks to its easy integration with an external charging station.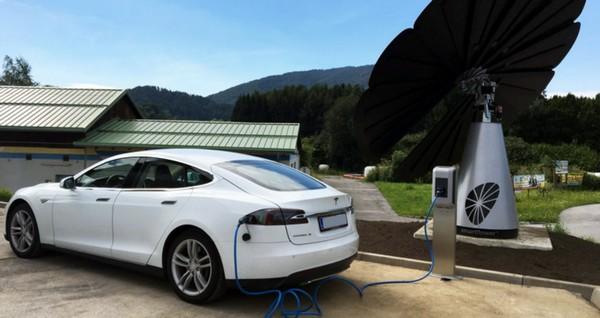 In addition, the integrated battery storage system, Smartflower +Plus, allows you to store energy so that it is available at peak times of demand in both on-grid and off-grid situations.
Technical Specifications
| | |
| --- | --- |
| Nominal Power | 2.50 kW (peak) |
| Power/year | ~4000 – 6200 kWh/a |
| Reqired Space | ~0,45 mc |
| Weight | ~770 kg |
| Working Temperature | -25°C – 50°C |
| Maximum wind speed (before automatic return) | 48 km/h |
For more information, visit the website.