Tesla Powerwall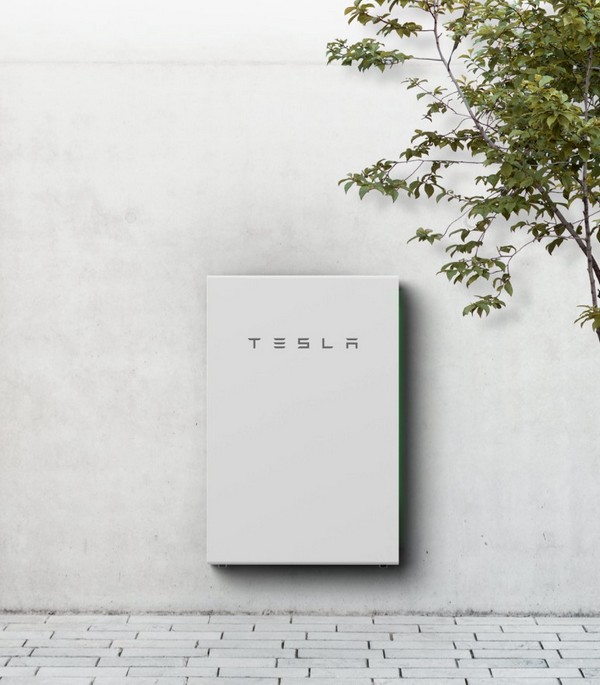 Powerwall is a storage battery with integrated inverter that stores the energy produced by a photovoltaic system or the electricity grid to return it in times of need. In the event of a blackout, it is activated automatically and becomes the home's energy source until the power supply is restored.
The battery keeps the lights on and phones charged and unlike motor generators, it is quiet and requires no maintenance or fuel.
Powerwall is also capable of powering an electric vehicle , however, there is no direct connection between Powerwall and the electric vehicle.
(Watch the video )
Connected to the photovoltaic system, it is recharged with solar energy and is able to keep household appliances running for days.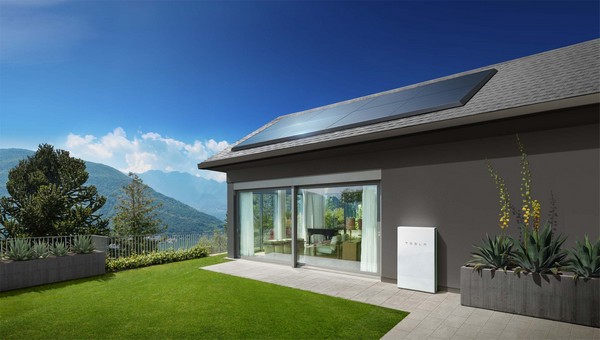 Powerwall reduces dependence on the power grid storing solar energy for use when the sun is not there. Powerwall can be used alone, or in combination with other Tesla products that together help create an anti-blackout system and reduce carbon emissions.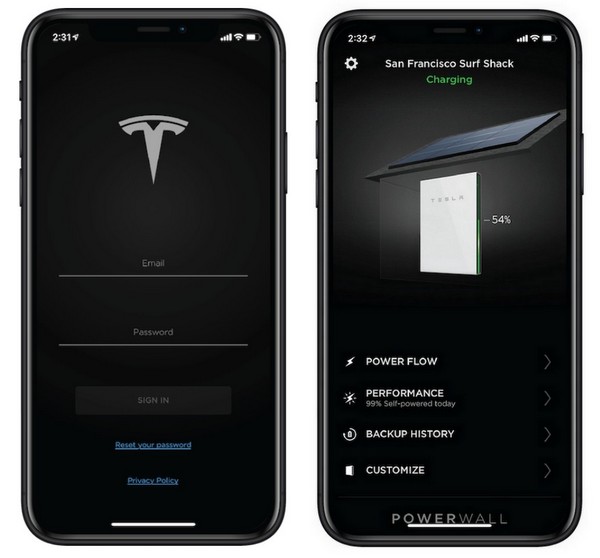 With the Tesla app it is possible to produce and consume energy in real time. The app allows you to set preferences to optimize energy management, protection against blackouts or savings. With instant alerts and remote access, you can control your plant from wherever you are.
Thanks to its easy installation and minimalist design, Powerwall integrates perfectly into any type of home. The compact all-in-one construction offers numerous indoor or outdoor mounting options.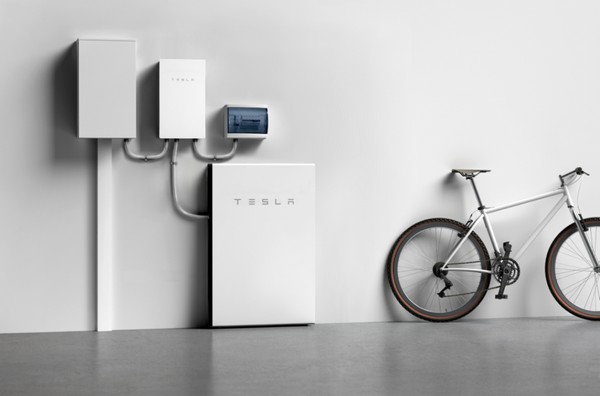 An installation includes at least one Powerwall battery, a gateway, and standard electrical components such as distribution boards, trunking, junction boxes or electrical releases depending on project requirements and local regulations. The gateway allows the Powerwall to manage, measure and monitor energy.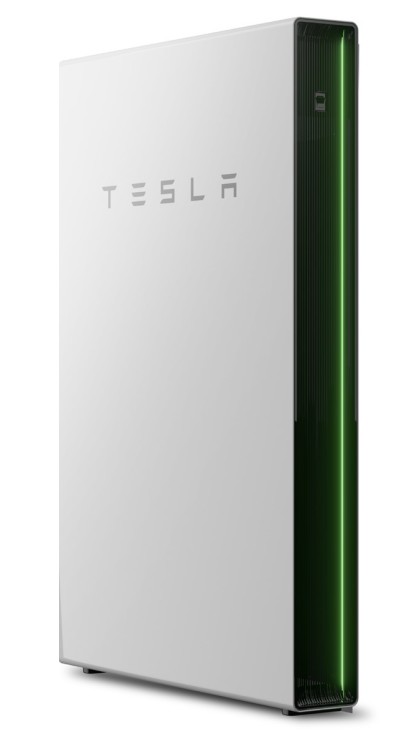 Powerwall Technical Specifications
Energy capacity
13.5 kWh
100% depth of discharge
90% efficiency in input and output
Power
7kW peak / 5kW continuous
Switch to backup mode without interruption
Pure sine wave output
Dimensions and weight
H x W x D
1150 mm x 753 mm x 147 mm
114 kg
Installation
Floor or wall mounted
Indoor or outdoor
Up to 10 Powerwalls
-20 ° C to 50 ° C / -4 ° F to 122 ° F
Water and dust resistance with IP67 compliance
Certificates
Meets US and International
Safety Standards Meets US and International EMI Safety Standards
Guarantee
10 years
For more information, visit the official website , or the dealer website.