Domino Stair Climbing Trolley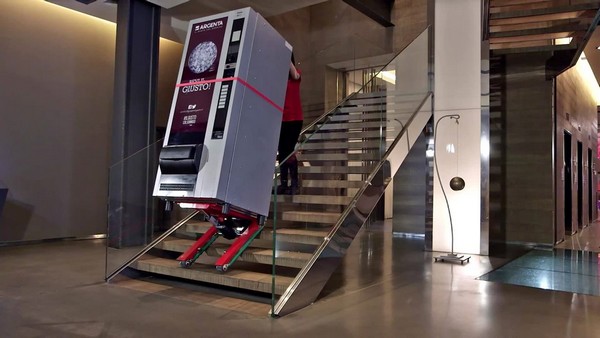 Moving loads up stairs is always a difficult operation that requires physical effort and considerable effort to be able to operate safely.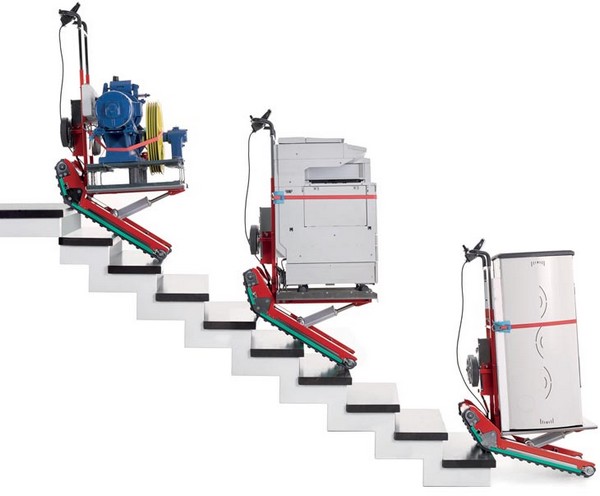 The Domino Automatic up-and-down trolley is an intelligent machine designed for handling loads in inclined planes and stairs. This trolley, equipped with autonomous traction, through a control system automatically adjusts the load inclination.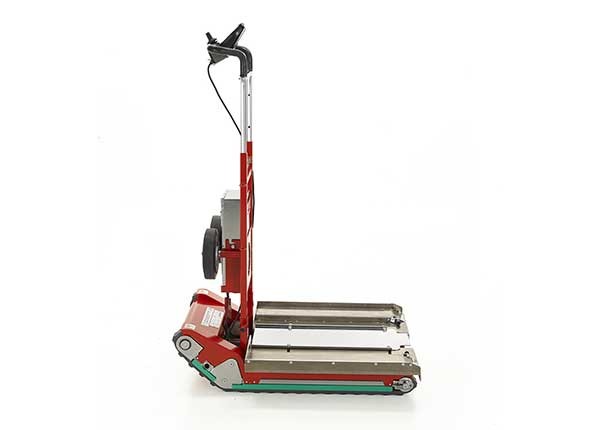 (Watch the video .)
The Domino up-and-down trolley allows you to go up / down stairs of any type / shape, travel on all kinds of floor, curry loads up to 400 kg.
The movement is allowed by two electric motors that act independently on the tracks, ensuring maximum manoeuvrability even in confined spaces.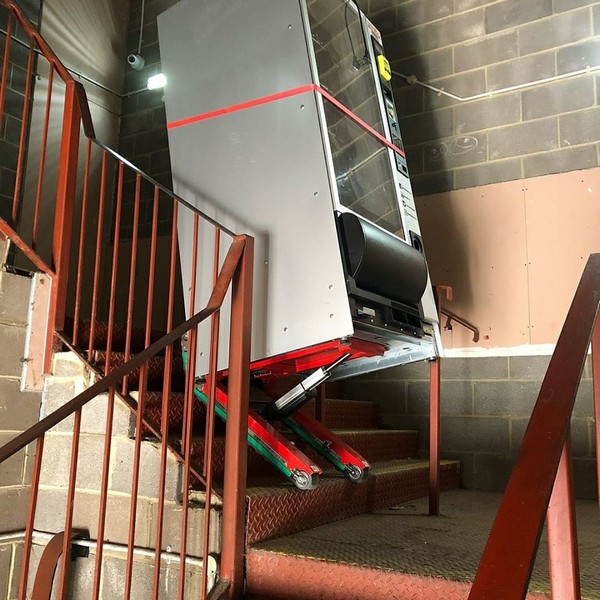 The special tracks are made of anti-trace and non-slip material and designed to adapt to any surface, both inside and outside.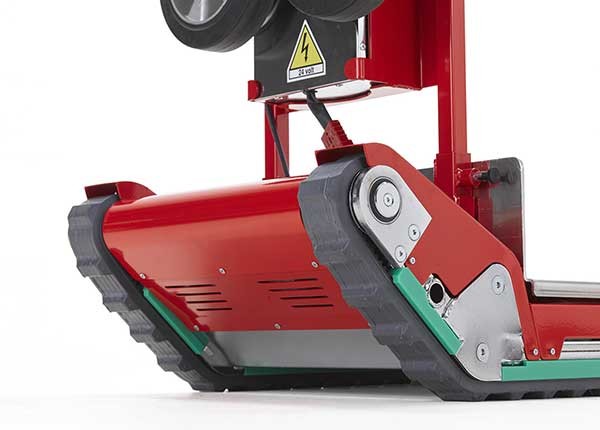 The electric actuator also adjusts the inclination of the load so that it is vertical and always balanced in all circumstances.
The inclination of the load on the stairs is managed by DOMINO Automatic which autonomously maintains the right attitude, relieving the operator from his commitment during transport.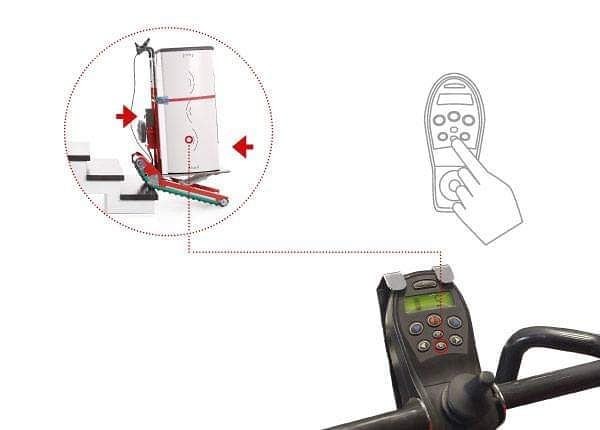 The Domino is controlled by a proportional joystick, easy and intuitive and allows the movement of flat loads both inside and outside. The trolley also faces stairs, even irregular, without constraints regarding the height of the steps.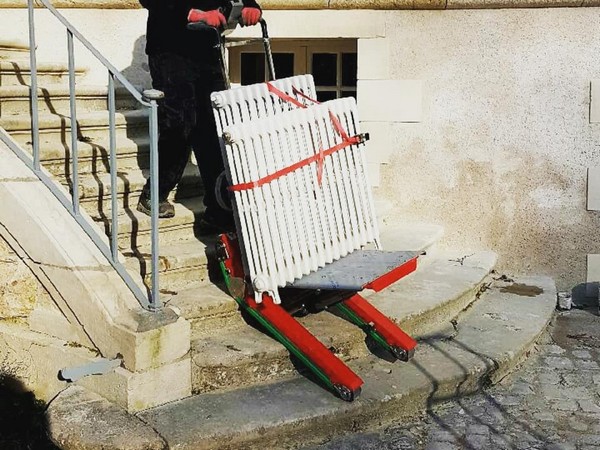 The trolley is equipped with a height-adjustable handle and a detachable frame for the smallest possible footprint on the vehicle for transport.
For more information, visit the website.