Car Shelter for Photovoltaic Panels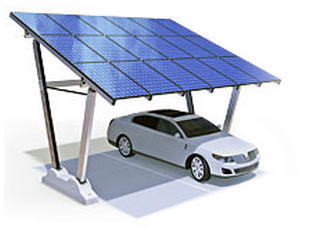 If you have thought of a shelter for your car, it is worth considering this shelter, which, in addition to providing protection, is also designed to support photovoltaic panels up to a total power of about 4.5 kW.
The installation of this shelter does not require excavations and foundation structures, as it is equipped with concrete bases, which are fixed to the ground by means of dowels.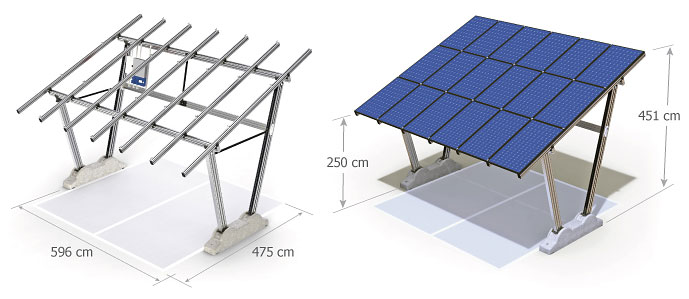 The structure is modular, so it is possible to create covered spaces of any size. The canopy as a whole is designed to withstand the stresses due to wind and snow, does not require any maintenance and is supplied with a twenty-year warranty.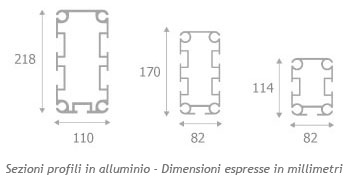 The supporting elements are made of silver anodized aluminium profiles, connected to each other by joints in treated steel, all painted with polyester powder in a wide range of colours.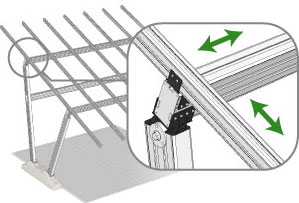 The shelter can be integrated with various accessories, including the sealing sheath between the panels, the rainwater collection gutter, LED bars or spotlights for night lighting.

For more information, visit the manufacturer's website.