Lift Without Motor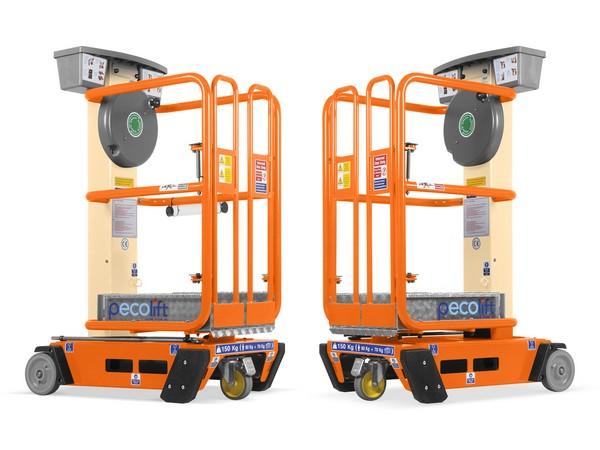 Pecolift is the simple and safe alternative to stairs or trestles to work at low altitude (up to 4.2 m). It is a mechanized access aerial platform without power. Not being electric or hydraulic, it does not require batteries or connections to the electricity grid.
The lifting system consists of a mechanism that works according to a patented energy storage system. This mechanism allows the platform to be lifted with minimal effort by the operator.
This machine is designed to operate indoors on flat surfaces, it adapts to a wide range of applications and environments, such as hospitals, commercial premises production plants, etc.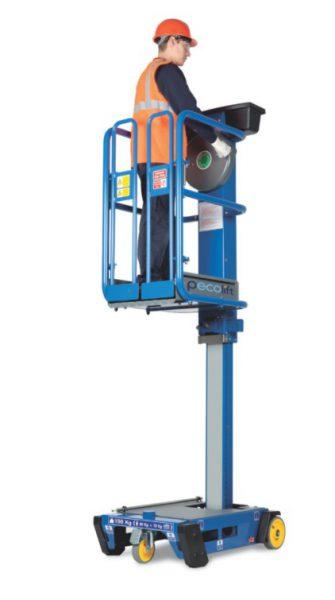 Its operation is extremely simple, for the operator it is enough to enter the platform, close the anti fall protections and turn the handle to reach the desired height. No scaffolding, steps, ladders or easels need to be erected or dismantled.
The platform is fully protected, the operator is surrounded by a handrail that protects it from accidental falls. In addition, an automatic locking system acts on the wheels keeping the machine in a fixed position horizontally while the operator is at altitude.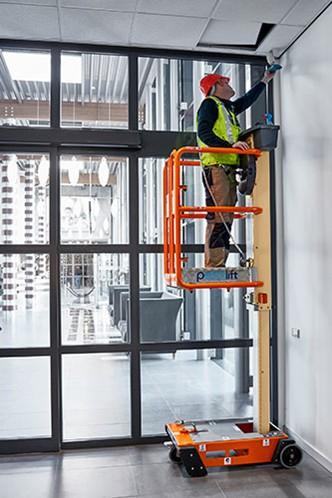 PecoLift is therefore an environmentally friendly alternative to stairs, guaranteeing the operator high flexibility and working ergonomics.
(Watch the video)
By rotating the handle, you can quickly reach the desired height and then work safely and comfortably. To adjust the height, it is not necessary to go down from the platform, moreover the compact dimensions allow an easy transfer of the platform.
Technical Specifications
| | |
| --- | --- |
| Maximum working height: | 3.50 m |
| Maximum platform height: | 1.50 m |
| Platform dimension: | 720 mm (L) x 600 mm (W) |
| Working footprint: | 985 mm x 700 mm |
| Capacity: | 150 kg (1 person + tools) |
| Maximum manual force: | 200 N |
| | |
| Dimensions at rest | |
| Lenght: | 985 mm |
| Width: | 700 mm |
| Height: | 1.55 m |
| Weight: | 180 kg |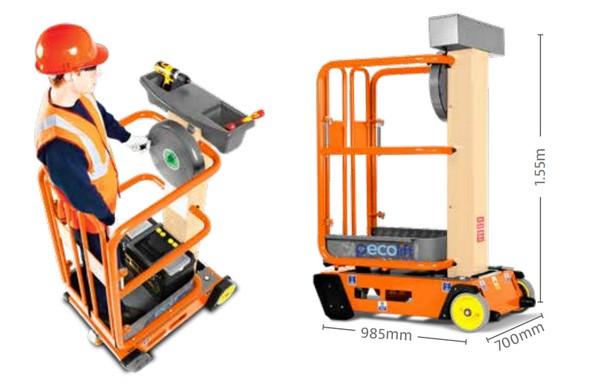 For more information, visit the website.