EasyStack Bicycle Lift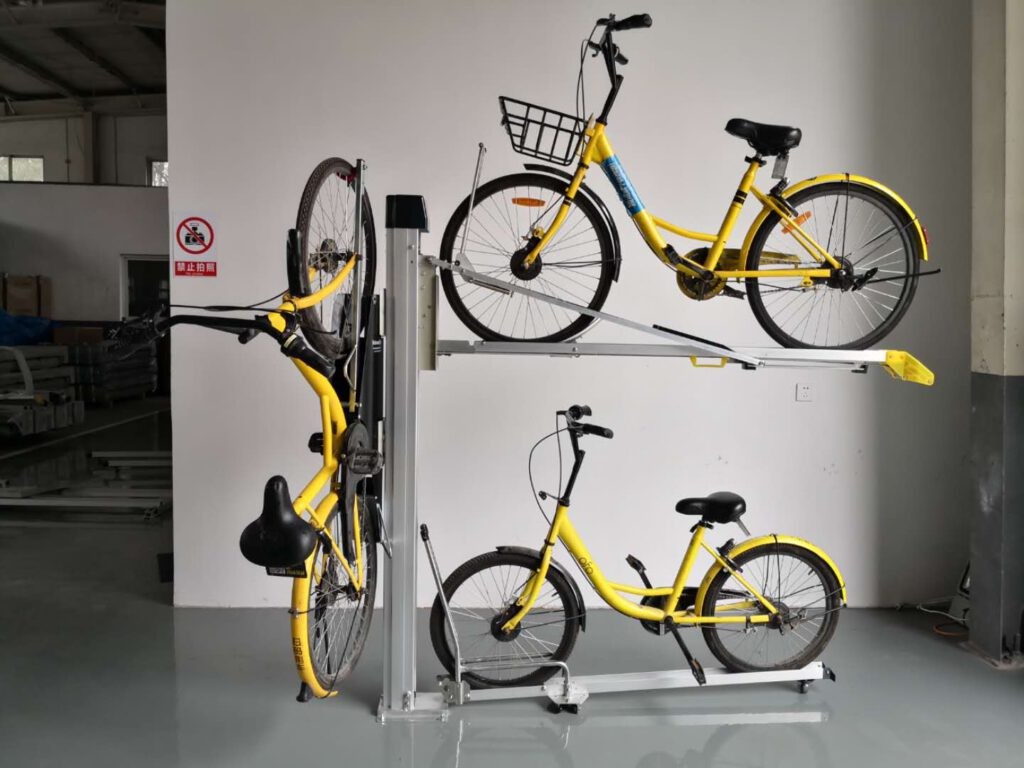 EasyStack is an exclusive system for parking bicycles efficiently and compactly. This innovative system allows you to store your bikes in an elevated position without any effort.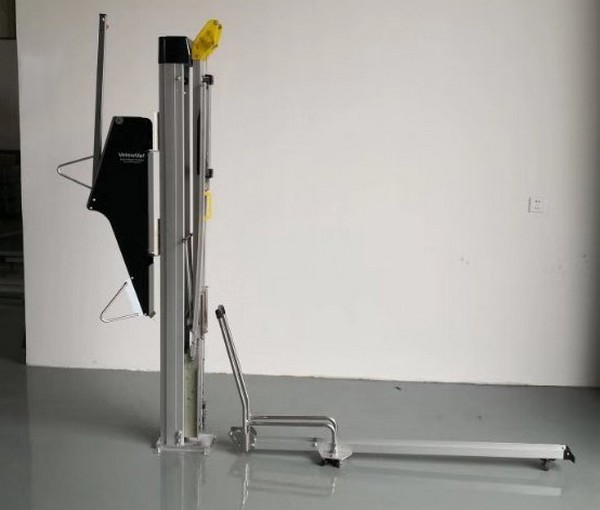 EasyStack is suitable for storing bicycles up to about 30 kg, thus allowing you to gain space at floor level, or to create a double-level parking area by halving the horizontal footprint.
This system is based on a patented lifting system and allows maneuvers to be carried out in a guided way and without demanding actions.
Storing a bicycle is very simple, thanks to the intelligent support system it is not necessary to take by weight. The bicycle must be inserted in the horizontal guide, after which it is sufficient to grab the handle and accompany the lifting towards the final position at the top.
(Watch the video )
Picking up the bike back is just as easy, just grab the handle, pull down and the guide automatically lowers in a controlled way. When the bicycle reaches the floor level it can be easily removed, after which the support rail automatically folds into the vertical position. The locking system ensures that the guide is not an obstacle on the floor when the bike is not present.

The single EasyStack system is very easy to combine with other systems to create series and modular parking spaces, for a capacity limited only by the space available.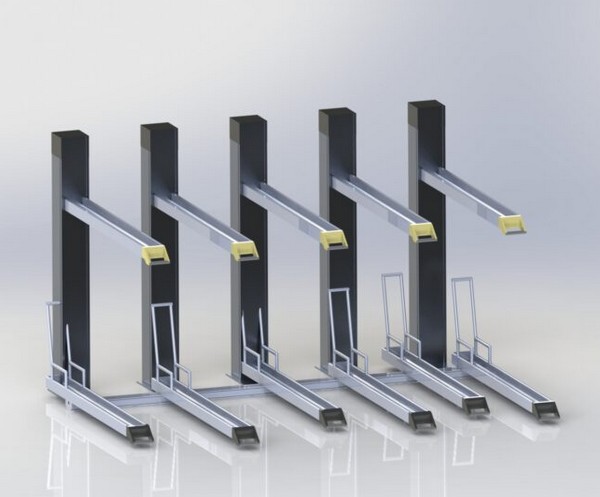 EasyStack consists of single uprights and sliding rails, so it can be configured very flexibly.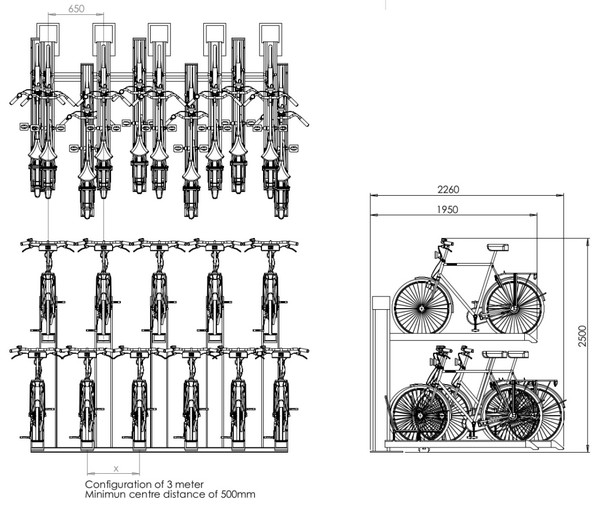 The minimum ceiling height required is 2.55 m, the supports can be installed perpendicular to the wall or at 45 ° degrees to it.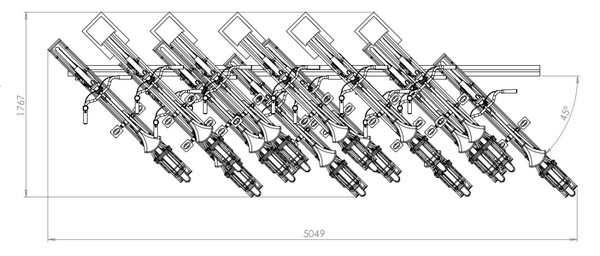 For more information, visit the website.