Radio-Controlled Lawn Mower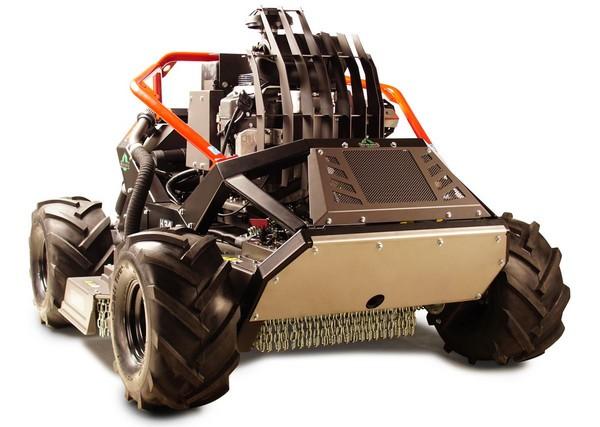 The Herkules K34 Predator 4WD represents a new standard of grass mower able to tackle slopes, banks, uncultivated areas and access grassy and bushy areas with extreme ease.
Compared to classic grass mower tractors, the K34 Predator does not need to be piloted or physically operated by the operator. It is controlled remotely by a powerful remote control.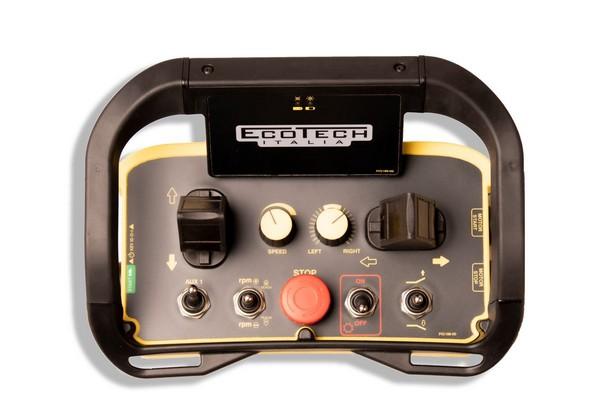 The remote control guarantees full control at a safe distance, its ergonomics and the practical support belt allows the operator to work comfortably and without getting tired.
A system of articulated rotating knives allows an effective and easy cutting, not only tall grass, but also medium-sized trees and shrubs.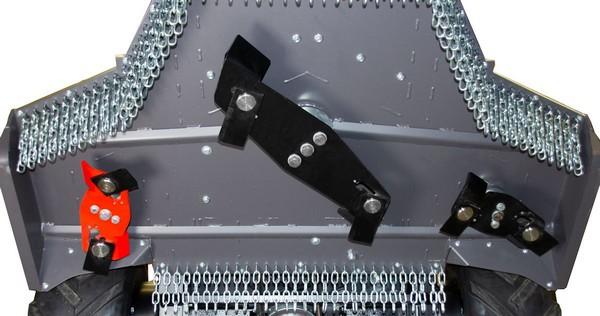 Thanks to the automatic levelling, the motor aligns independently and horizontally, thus ensuring optimum lubrication and a long service life.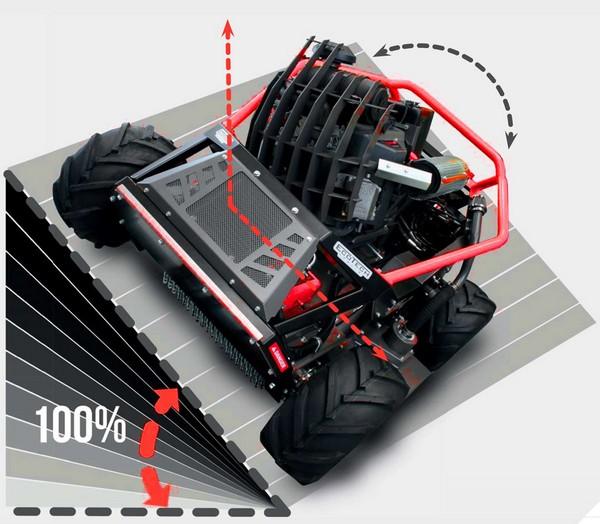 The Predator is safe on slopes up to 100% ( 45°) and can be used even on rough and difficult terrain.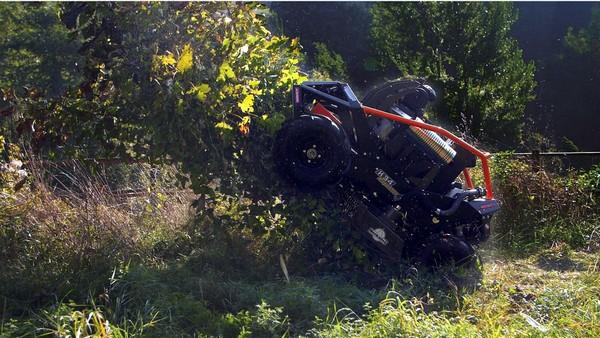 The electronic cutting height adjustment can be used to lift the vehicle to replace the wheels. A quick change system allows tool-free replacement of standard agricultural tires with steel wheels that provide superior traction capacity.


For regularly mowed areas that need to be gently machined, the front drive wheels can be removed and replaced by an oscillating axle with lawn tires. This accessory is indicated when the soil must be worked particularly carefully, such as in parks, green areas adjacent to parking lots, etc.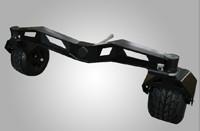 An intelligent cooling system allows a turbine powered by the drive belt of the knives to suck the air and send it into circulation. The forced air circulation cools the trapezoidal belts, blows dirt from the belt housing and increases the service life.
(Watch the video)
The potential of Predator allows you to mow medium-sized bushes and dense undergrowth safely and at a remarkable speed, ensuring a high saving in time and effort.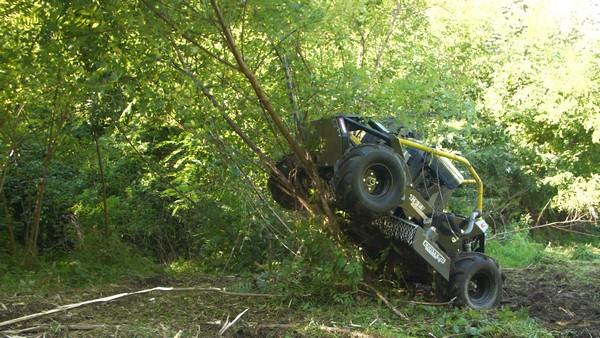 Technical Specifications:
| | |
| --- | --- |
| Brand: | Herkules |
| Engine: | FX 1000V Kawasaki |
| Displacement: | 999 cc |
| Cutting Width: | 130m mm |
| Trassmission: | Hydraulics with electronic control |
| Speed: | 0-7 km/h |
| Dimension: | 1700 x 1350 x 1140 mm |
| Tank Capacity: | 20 litre |
| Weight: | 580 kg |
For more information, visit the website.