Car Tent Shelter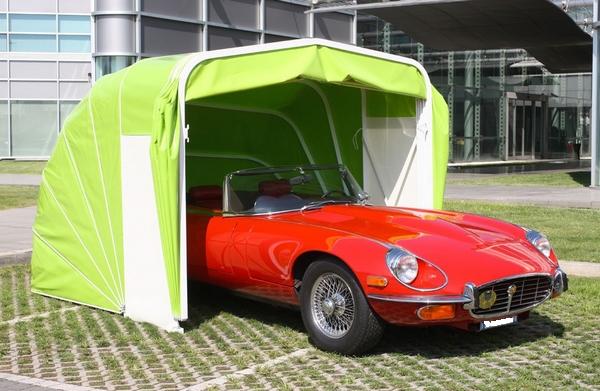 A shelter from the elements is the dream of all car owners. The realization of a box is not available to everyone because of the costs and the necessary permits.
Intenda has studied solutions that can remedy the lack of a masonry box: these are covers for cars and not only, made of metal frames that support a cover of PVC sheets or other durable material.
These retractable covers, designed to open and close with extreme ease, offer the possibility of obtaining a new covered and repaired outdoor environment, optimizing the spaces available.
The Modular Box, also called "Box Snail", is the most classic of car covers.

Two configurations with 1 and 2 snails are available, both versions equipped with side sheets in Tentmesh, an innovative mesh fabric that allows a greater ventilation of the structure and a limitation of the formation of condensation.
Version with 1 spiral: equipped with a fixed bottom wall, which on request can be replaced by a sliding door (optional). This version is also suitable for wall anchoring.
Version with 2 snails: equipped with 2 opening snails, allows you to minimize the footprint once removed the vehicle.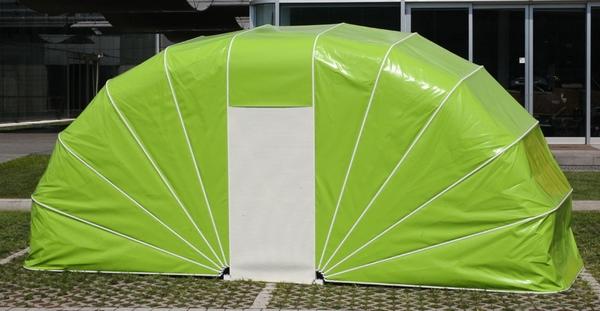 The opening and closing of the box takes place in a few seconds by raising and lowering the snails to access the interior of the box. Its design guarantees a pleasant aesthetic appearance and extreme practicality of use.

The versatility of this product allows it to be used also for covering two motorcycles, a sidecar or an ATV (quad) and more.
(Watch the video)
The structure is made of calendered and painted aluminum profiles connected to a support base in square steel bar that allows fixing to the ground. The roofing material consists of PVC sheets and mesh fabric for the sides.
The Modular Box is available in various colors and sizes, while they are optionally you can choose between the sliding door kit (only for 1 spiral version) and the ventilation fan kit.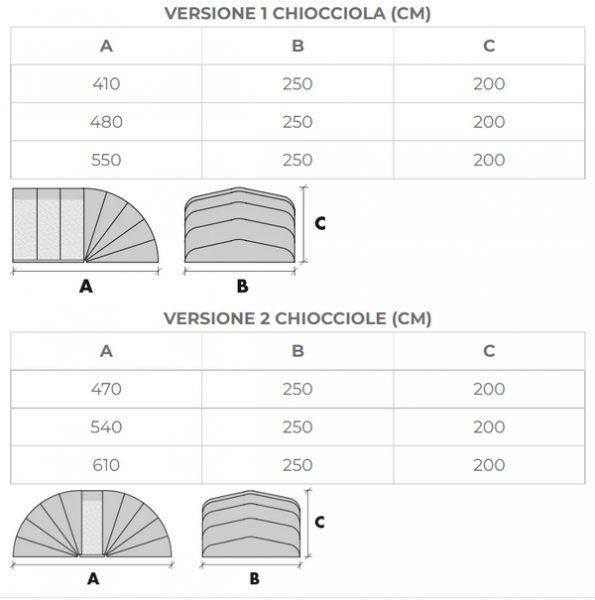 For more information and to fin out the price, visit the website.