Versatile Space-saving Stairlift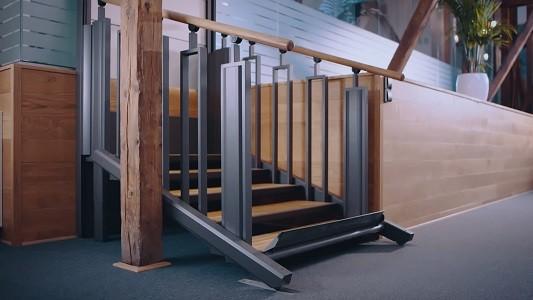 FlexStep is a stair lift designed to operate as both a normal staircase and a wheelchair lift. Developed and produced by Liftup, it is a flexible and equally useful tool for both pedestrians and wheelchair users; an innovative 2-in-1 solution that saves space compared to installing a separate stairwell and lift.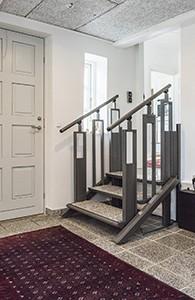 FlexStep integrates into existing constructions, is the perfect solution for the compromise between pedestrians and wheelchair users, offers easy access between levels and is particularly useful in confined spaces where there would be no space to install an elevator and ramp of stairs.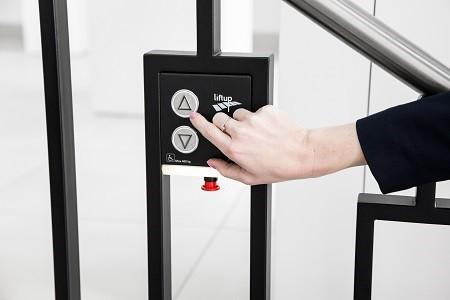 FlexStep is normally a flight of stairs and quickly transforms into a platform lift at the touch of a button, a great help for a wheelchair user or person with a disability who needs to overcome a height difference between floors.

FlexStep offers many customization options that give the flexibility for a combination with existing furniture, in fact you can choose from various options of the finishing material, colour, installation configuration and more.
(Watch the video )
FlexStep integrates safety features, ensuring risk-free operation for its users. Movement is ensured by four synchronized motors, one at each corner, which together ensure smooth and comfortable movement between levels.
If the height difference to be overcome is greater than 500 mm, there is an automatic barrier that prevents people from falling when the platform is in motion or when it is at the lower level.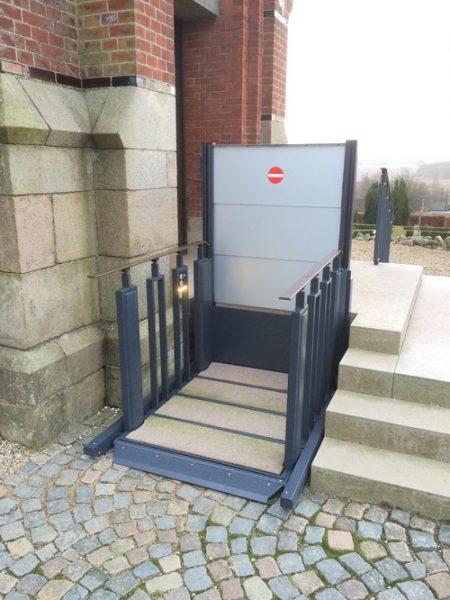 For more information, visit the website.