Wheelchair Car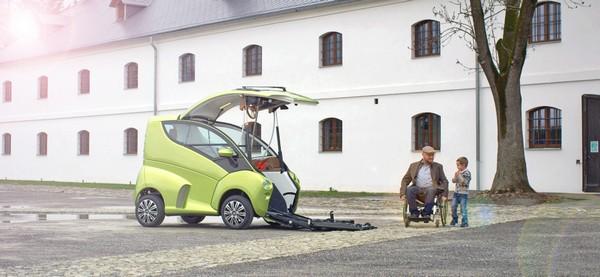 Elbee is a unique wheelchair vehicle in the world, designed for those who want to be independent or find it difficult to switch from a wheelchair to the driver's seat. Its main feature is that it is not an adapted vehicle, but has been designed from the outset for wheelchair users.
With Elbee, the concept of using the car completely changes: the driver drives it directly from the wheelchair. Its uniqueness lies mainly in the way the driver accesses the vehicle.
The front door operated by remote control opens upwards in the upper part, while the lower part becomes the access ramp. With this system, access to the driver's seat is allowed directly with both electric and mechanical wheelchairs.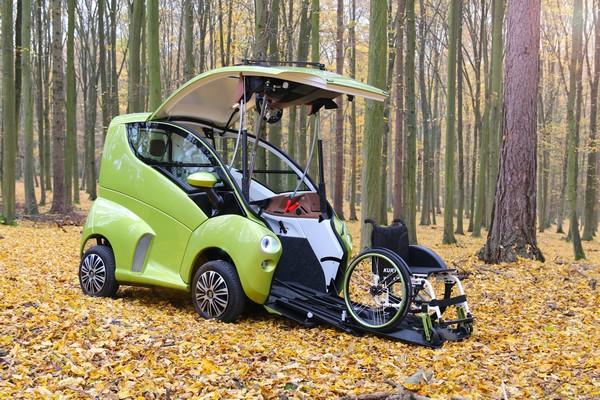 Once on board the chair is conveniently fixed inside, after which it is possible to fasten the four-point seat belts.
The hatch and ramp close with the push of a button on the remote control and the driver is ready to travel by driving directly from the wheelchair.
The main body of Elbee is the combination of an aluminum frame with composite material that creates an ultra-solid unit (monocoque), which together with the four-point safety belts and a certified wheelchair anchorage system ensure a high level of security.
A series of electronic controls facilitate the use of the vehicle ensuring great handling.
This vehicle is able to reach 80 km per hour, the low consumption petrol engine guarantees a good autonomy.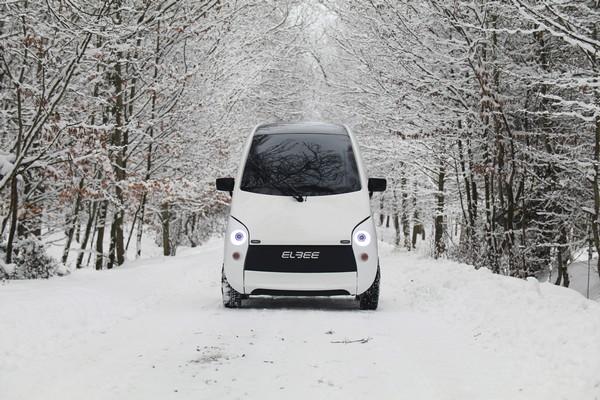 Unlike vans or adapted cars, its compact size and practical driving position allow a complete view facilitating parking in the most comfortable position for exiting and entering with the chair.
For example, it is possible to park directly in front of a sidewalk so that you can get out of the car without having to go down the street.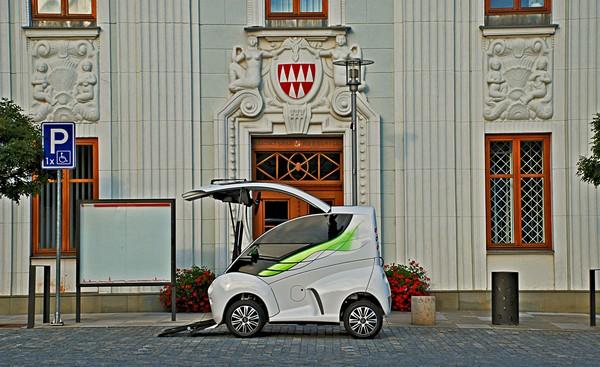 Elbee should not be considered as a car, its characteristics make it more like a moped.
(Watch the video )
Inside, in addition to the wheelchair compartment, there is additional space for a passenger seat which can alternatively be used as a load compartment for shopping bags or suitcases.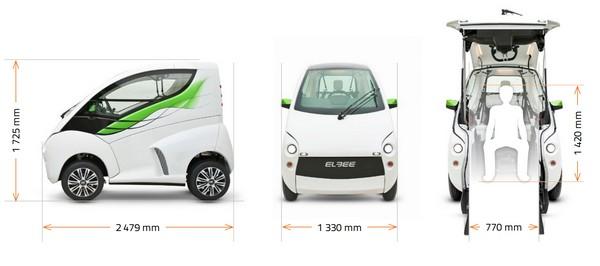 Technical specifications
| | |
| --- | --- |
| Category | LE |
| Maximum Speed | 80 km/h |
| Length | 2 479 mm |
| Width | 1 330 mm |
| Height | 1 725 mm |
| Width int. Passage | 770 mm |
| Height int. Passage | 1 420 mm |
| Mass | 400 kg |
| Engine | petrol |
| Engine Capacity | 300 ccm |
| Maximum Power | 12,5 kW |
| Average Consumption | 4,5 l/100 km |
For more information, visit the website.